---
Welcome to
MATRIX HUMAN SERVICES

Educating Children, Supporting Families & Rebuilding Neighborhoods.
Touching hearts and changing lives in the greater Detroit community since 1906
Matrix Human Services operates in more than 40 Detroit locations, providing services to more than 25,000 individuals and families annually.
Matrix Human Services is dedicated to breaking the generational cycle of poverty in the city of Detroit, the surrounding communities and across the country. Our nationally recognized ASPIRE Matrix model, an updated version of Matrix's original Transition to Success™ model, is changing lives!
We welcome you to get involved in our mission. DONATE, VOLUNTEER or explore EVENTS and CAREER opportunities today.
your financial gift goes directly toward serving people in need.
EVERY DONATION MAKES A DIFFERENCE.
At Matrix Human Services, an average 90 cents out of every dollar donated goes directly toward program funding. This means 90% of every donation directly impacts those in need. Administrative fees of approximately 10% fund operational costs and staffing (normally fluctuating between 7-12%, please contact us for the current administrative fee figure).
Donations to Matrix Human Services
make a real difference in the thousands of lives
we touch every day. Give a little or a lot, and rest assured every gift will go where it's intended. Reoccurring donations make contributing on a set schedule effortless.
Learn more.
FEATURED NEWS
We are excited to share the following information from the Detroit Water and Sewer Department. If you are behind on your water bill, help is available.  On March 1st, the Water Residential Assistance Program (WRAP) was launched to provide qualifying customers with... read more
---

TOUCHING HEARTS AND CHANGING LIVES.
At Matrix Human Services we're educating children, supporting families and rebuilding neighborhoods in Detroit. Operating in more than 40 Detroit locations, Matrix provides services to more than
25,000
individuals and families annually. In addition, Matrix operates the largest federally funded
Head Start
program in the city of Detroit serving more than 1,900 children. Our nationally recognized
ASPIRE Matrix
(formerly Transition to Success™)
system of wrap around care is changing lives!
---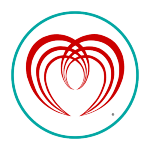 ---