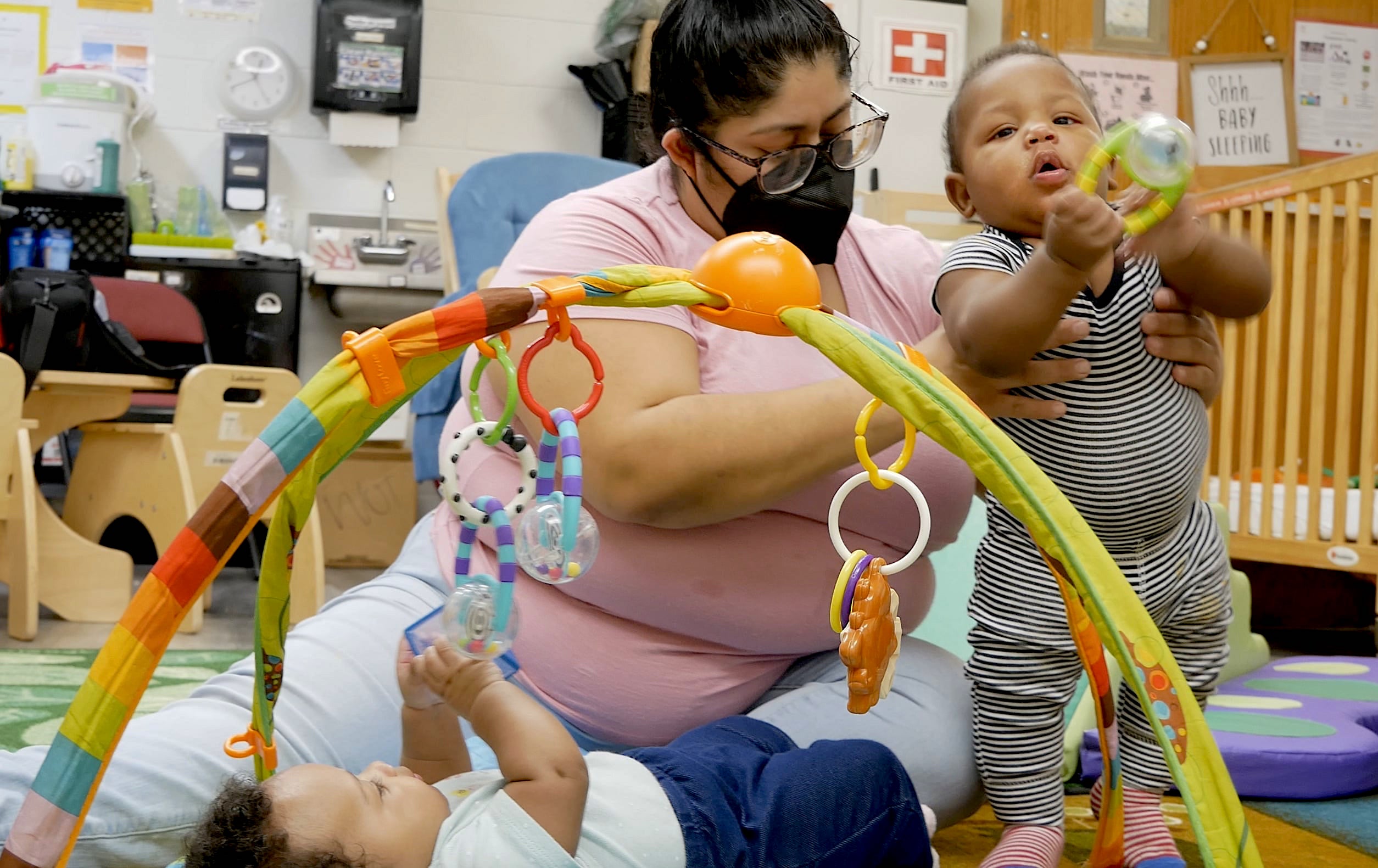 "Life before Matrix was a little rough"
– Maria Garica-Nava, Matrix Human Services Head Start Teacher
When Maria looks back on the changes that have happened in her life since learning about Matrix Human Services, it's hard for her to believe. 
About five years ago, Maria was living at her mother's house along with her husband and two kids. Understandably, they felt a little cramped and were searching for a place of their own. Maria was working a minimum wage job at the time while her husband worked in construction, barely making ends meet. 
However, Maria knew it would be difficult to leave her mother's house after what she had experienced. Her and her husband already bought a home in Detroit that turned out to be a nightmare, forcing the family to abandon the home. Moving in with her mother was the best option for the family.
As Maria struggled to balance child care and work, her mother brought up Head Start. Maria was resistant at first, sending her two young children to a school she was unfamiliar with made her nervous, but it would allow her to work more hours.
Eventually she decided to give it a try and enrolled her children in the Matrix Human Services Head Start Program.
Watch the story of how her life changed below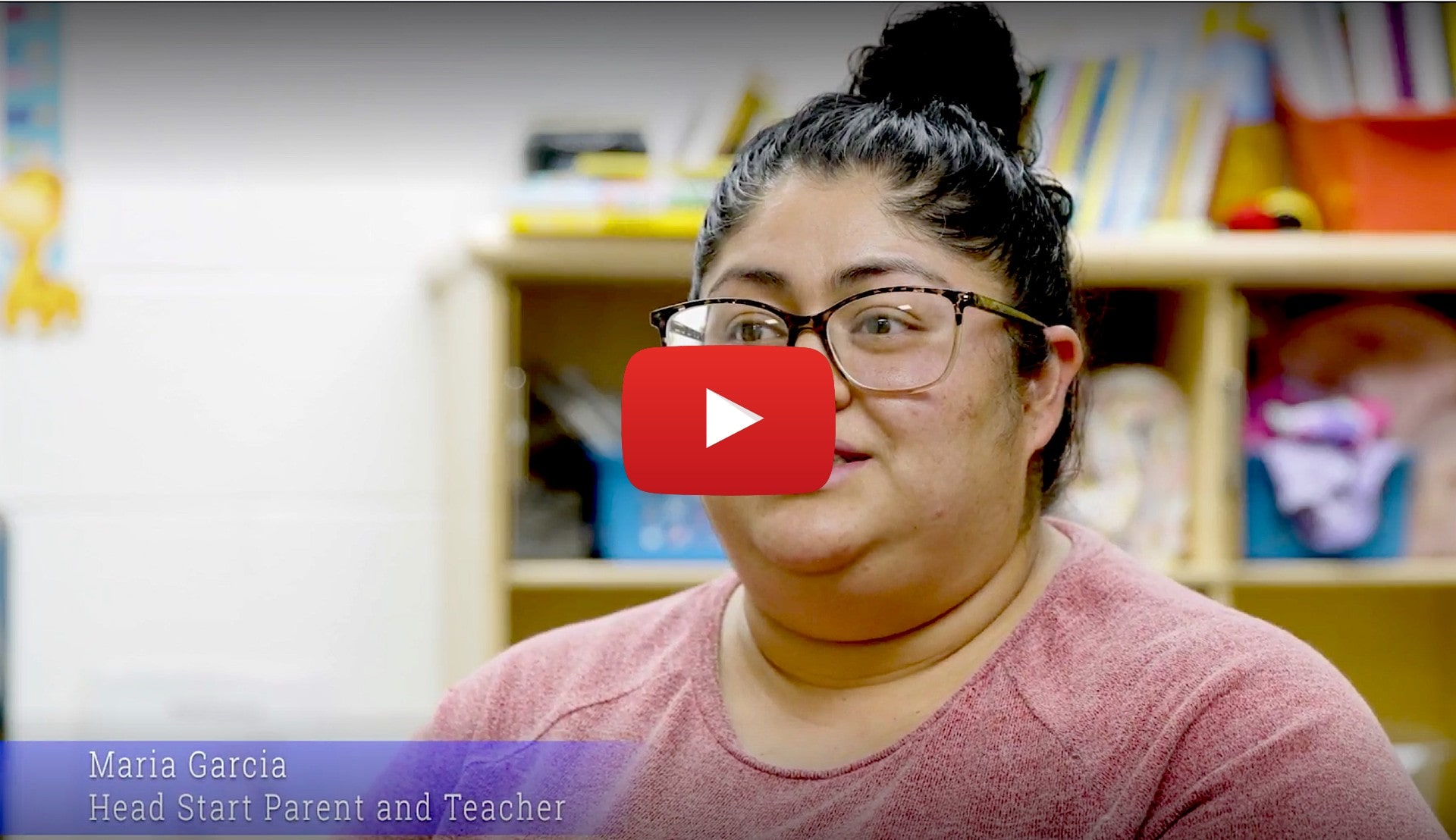 "I was really nervous when he first started, I was like OK, I don't know what to expect. But now I do see what they do and it's like a second home to them. They go and meet new kids and the teachers make them feel like it's a welcome environment. They actually blew my expectation, they are very involved with the kids."
After Maria became comfortable with her kids going to school she started to work more hours and was able to provide more money for the family. Her oldest child also began to see significant development in his social skills and speaking ability.
"After my oldest son joined Head Start, I did see a lot of improvement in him, he was speaking out more. Everywhere we went, he would be more social with everybody. He makes friends with a lot of people."
Not only does Matrix Human Services Head Start Program provide free early childhood education, but they also connect each family with a Family Advocate (FA), who makes sure the family has the resources they need to thrive outside of the classroom. By attending regular meetings with families, Family Advocates learn their needs and can recommend services provided by Matrix or other organizations. Matrix Human Services is known for being the largest Head Start provider in the city of Detroit, but they also provide after-school programs for youth ages 10 to 17, adult programs including housing, finance, and education services, as well as programs for seniors.
Little did Maria know, Matrix had much more in store for the family. 
As life continued, Maria stayed in touch with her Matrix Human Services Family Advocate, Rocio Mandujano. After learning about the family's financial needs, Rocio mentioned the Child Development Associate (CDA) Training Program. The program enables anyone interested in early childhood education to receive free training toward their certificate while working with Matrix as a part-time teacher to gain the 480 hours of work experience necessary to become fully certified.
Maria was hesitant but at Rocio's insistence, she decided to take the leap, quit her job, and signed up for the program. Although she was concerned about her ability to complete the program, she reminded herself that she is the mother of three children, which gave her the confidence to continue.
Once Maria began the CDA program, she started training to become a pre-school teacher. However, while working as a substitute teacher for Matrix, she was able to spend some time in the infant room and realized she enjoys watching the infants grow and building a connection of trust with them. So she notified Carla Garrett, Lead Child Development Associate Coordinator & Instructor at Matrix Human Services. Soon, Maria's course was adjusted so she could specialize in early childhood education for infants.
Maria was on track to graduate and become a full-time teacher, but the pressures of life were beginning to make her question if she could complete the program.
"The CDA program at this time, it was a little stressful. I had Ms. Garrett emailing me like, 'hey, we have a deadline, and I was just like you know what, I'm not gonna do it anymore. I'm just gonna give up. My husband and my kids were like, 'No Mom, you can do it,' so… I was like you know what, I'm gonna finish it. So I would put the kids to sleep, stay up until about midnight or one. I did something that I didn't think I would be able to do it, with the help of Ms. Garrett and the staff that I work with right now. But I felt great once I became a full-time teacher."
Finally, Maria had graduated the Matrix CDA Program and was excited to work full-time with Matrix Human Services Head Start Program.
Then, she faced an entirely new challenge, COVID-19.
"The news kept saying we're gonna get shut down and like, should I be worried? Are we gonna lose our jobs? But no, we continued working from home. I was grateful for that. If it wasn't for me still working with Matrix, we wouldn't have been able to provide anything."
By the time Maria began working from home during the pandemic, her oldest son had graduated from Matrix Human Services Head Start Program and her two youngest were still in the program. All three children had experienced the care and professionalism of Matrix Head Start teachers and now Maria was providing that same care to children of other families in need.
Fast forward a year and a half, after multiple openings and re-openings of Head Start centers, Maria was finally able to experience teaching in the classroom full-time in January 2022.
"When I finally went into teaching in the classroom, it was exciting. The kids came in and they were excited because they've been out for almost two years."
Around this same time, Maria and her family were able to use the money they saved during the pandemic to put a down-payment on a house and were finally able to move into a space of their own. 
"Looking back, I feel like I achieved a lot. I'm a full time teacher now, my kids are all fully enrolled in school. I'm grateful that I have a full-time job and a new home to go to. I would recommend Matrix to others because it's just a safe environment for the kids. Like if you're hesitant to bring your children to Head Start Program, I would say don't be hesitant because Matrix welcomes you. They make you feel like family."