TOUCHING HEARTS, CHANGING LIVES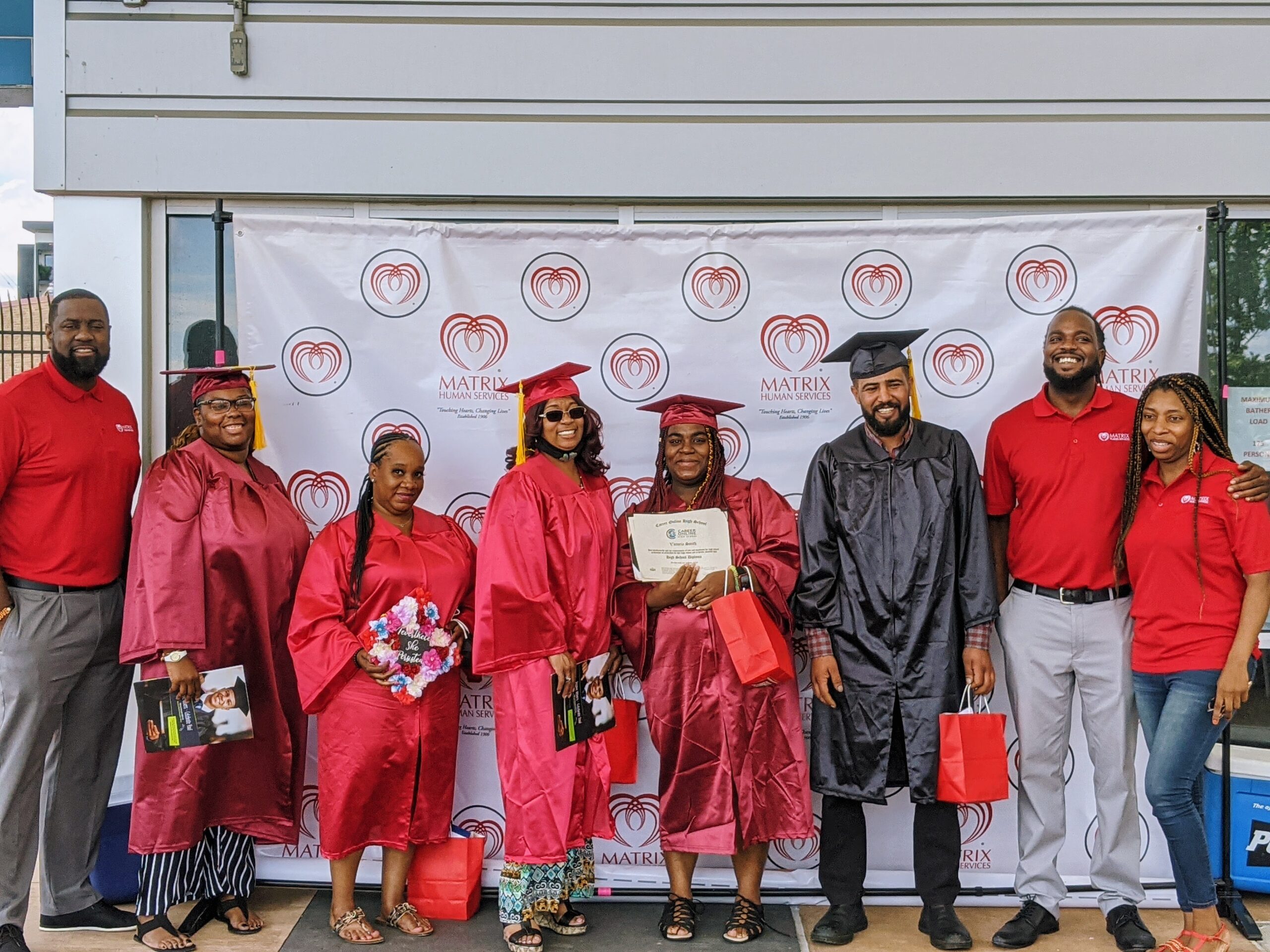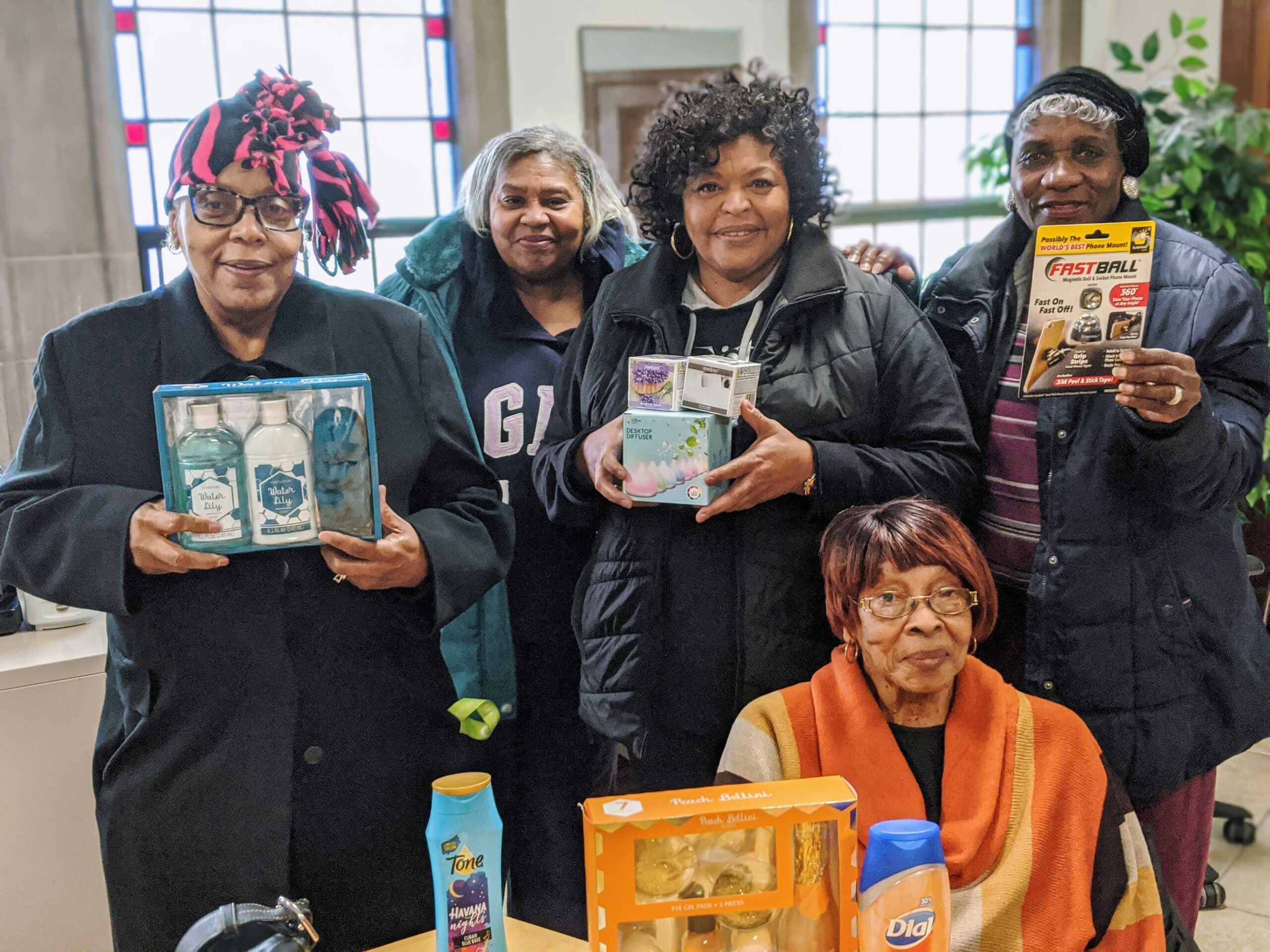 Matrix Human Services, a 501(c)3 organization, has served the Detroit community and surrounding areas for well over 100 years. The League of Catholic Women led the way in 1906 with a vision and mission to fight poverty. Today our mission remains the same as we continue to touch hearts and change lives in our community. With programs at more than 30 locations, Matrix Human Services serves more than 20,000 individuals and families each year.
MISSION
We help people realize a better future. Matrix empowers people by giving hope and providing a path for a better quality of life.
Matrix's overriding philosophy is a hand-up, not a handout. While we do provide emergency services, our primary goal is to work with people willing to make a plan and then work that plan toward self-sufficiency. The first step is giving hope, because without hope there is no future. Then we work to establish trust and help clients gain success toward achieving their goals.
By improving the lives of individuals and families, the community and neighborhoods then benefit from having residents in stable housing, with employment, and having in many cases obtained a high school diploma or GED. Matrix believes that all its 20 locations, and especially its Matrix Center community center, have impact not just inside the building, but on the neighborhoods surrounding the building as well.
VISION
Matrix, a proven leader in uniting all human service efforts to move individuals and families toward self-sufficiency in our time with your help… eradicating poverty of the mind, body, and spirit.
What We Do & Who We Serve
Adults
Matrix Human Services Adult & Senior Division serves individuals from 18 years old to senior age.  The collective goal of our Centers is to assist Matrix Human Services to achieve its mission of supporting families and rebuilding neighborhoods in Detroit through social and economic mobility.
Birth to 5
Matrix Human Services' Birth to 5 Head Start program promotes preschool children's school readiness from low-income families by enhancing their cognitive, social, and emotional development. B-5 staff facilitates individualized learning experiences in classrooms and family homes to support children's growth in language and literacy, early math and science concepts, and social-emotional development.
Community Health
Matrix Community Health serves persons at risk of HIV infection and persons living with HIV residing in Oakland, Macomb, Lapeer, St. Clair, Monroe, Wayne Counties, and the City of Detroit. The program combats the AIDS epidemic by offering HIV testing and counseling and working with those living with HIV linking them to medical care and medications.
Youth
The mission of the Youth Assistance Program (YAP) and Generation Now Youth Development Program (GN) is to provide prevention and intervention to children 10 – 17 years old that will enhance their quality of life, build confidence, self-esteem, improve their academic performance, provide life experiences that will prevent involvement with the juvenile justice system, and help overcome obstacles and barriers to success.
With Your Help, We are Making Detroit a Better Place
Matrix has been supporting communities in Detroit for over a hundred years and we do not run from adversity, but meet it head-on by providing resources, support, and a place to feel safe for anyone who needs it.
Matrix Human Services is fully accredited by the Council on Accreditation (COA).
COA's commitment to maintaining the highest level of standards and quality improvement is designed to identify providers that have set high-performance standards for themselves and have made a commitment to their constituents to deliver the highest quality services. COA is proud to recognize Matrix Human Services as one of these outstanding organizations.
COA reaccreditation is an objective and reliable verification that provides confidence and support to an organization's service recipients, Board members, staff, and community partners. The COA reaccreditation process involves a detailed review and analysis of both an organization's administrative operations and its service delivery practices. All are "measured" against national standards of best practice. These standards emphasize services that are accessible, appropriate, culturally responsive, evidence-based, and outcomes-orientated, In addition, they confirm that the services are provided by a skilled and supportive workforce and that all individuals are treated with dignity and respect.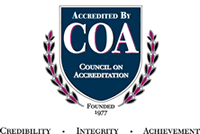 COA reviews and reaccredits the entire organization, not just specific programs, you can have confidence in the credibility, integrity and achievement of the entire organization.
Being of Service
We are dedicated, consistent, passionate and willing to help in any way needed.
Always Learning
We are open to new perspectives in finding new answers and solutions. We look at problems and mistakes as opportunities to grow, not be judged.
Committed to Results
We use facts, data, and documentation to drive decision-making. We create clearly defined mutual expectations and develop a plan.
Building Relationships
We are focused on creating trust, alignment, and partnerships.
Matrix Human Services provides fiduciary and administrative support to smaller nonprofit organizations
NONPROFIT OPERATIONAL SUPPORT
Matrix Human Services has an extensive history of supporting other not-for-profits.  Currently Matrix maintains several affiliate relationships. Under contractual arrangements, affiliate organizations are provided fiduciary and administrative support services.
GRANT FIDUCIARY
Matrix Human Services has also been designated as a fiduciary for several grants awarded to smaller not-for-profits.
Osborn Neighborhood Alliance (ONA)
The ONA functions as an independent body that empowers families to have all the resources and support necessary to make their children successful by creating an effective format for communication and cooperation between parents, residents, community leaders, business, clergy, law enforcement and school staff in the Osborn neighborhood.
13560 E. McNichols, Detroit, MI 48205 • (313) 344-6138 • osbornvoice.com
Sisters Inspiring Sisters Mentoring Group
Sisters Inspiring Sisters Mentoring Group's mission is to provide a safe and nurturing environment for positively impacting the development of youth socially, academically and physically.
Key elements of the program include:
• Providing a safe and friendly environment where adolescent girls can openly engage in discussions.
• Offering positive advice to girls on challenging issues.
• Providing assistance and resources.
• Building community within the school.
461 Eliot Street, Detroit, MI 48201 • (313) 283-8887 • sismentoring.com
STARR Movement
This organization empowers, engages and serves disadvantaged and at-risk youth and communities working to break the cycle of poverty. STARR Movement: Standing Together Agreeing RepresentingRevolution starting in Detroit and moving worldwide!
Wayne County
Matrix Human Services provides fiduciary services to Wayne County Department of Children and Family Services and Wayne County Sheriff's Office that include payroll processing, benefits, human resources and other back office services.
WISE
MISSION:
WISE is a faith based organization whose mission seeks to build stronger families by empowering women and children to overcome barriers, become self-reliant, establish and achieve their physical, mental and spiritual goals.
VISION:
WISE seeks to empower women to overcome any negative preexisting stigmas attached to our gender and become whole through increased spirituality, creativity, stability, and love.
VALUES:
1. The word of God 2. Prayer 3. Health 4. Family 5. Education 6. Integrity 7. Reputation
SERVICES:
WISE Provides: Support Groups, Parenting Education, Mentoring, Prayer, All Purpose Baskets, Summer Tutoring
w.i.s.e@live.com • facebook.com/Wisefaithbasedorganization
We welcome the opportunity to explore partnership opportunities with organizations throughout the Metro Detroit community.
Contact us to learn more! Please call (313) 962-5255, email inquiries@matrixhs.org, or complete form below.