Innovative after-school and in-school programming for youth ages 10-17.
Matrix Youth Assistance Program (MYAP) (est. 2004), provides innovative after-school and in-school youth programming for public schools, charter schools, and community youth ages 10-17.  Our staff excels in finding ways to help our community youth define and obtain their goals in all areas of life. 
Youth services include weekly groups such as academic support, substance abuse prevention, conflict resolution, cultural activities, computer classes, and recreational activities. These services are available from 4 pm – 6 pm during the school year and 11am – 4 pm during the summer.
Our participants engage in individual counseling, career counseling, college preparation, and in-school visits. These services are available from 4 pm – 6 pm during the school year and 11 am – 4 pm during the summer.
Schools and organizations, whether public or private, can request the Youth Assistance Program to provide customized and helpful group and individual youth services at your location. These services are available during or after school.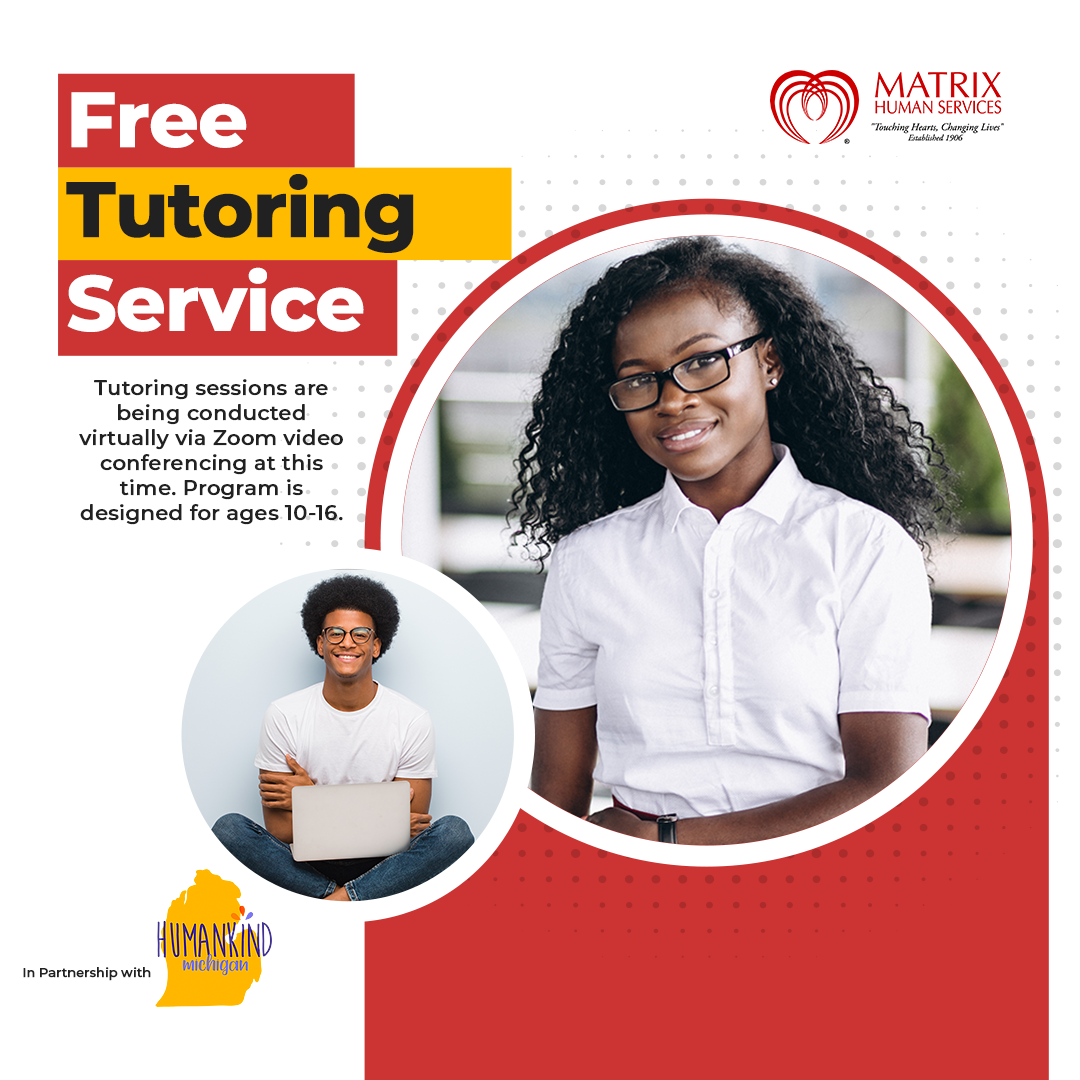 Tutoring sessions are being conducted virtually via Zoom video conferencing at this time. The program is designed for ages 10-16.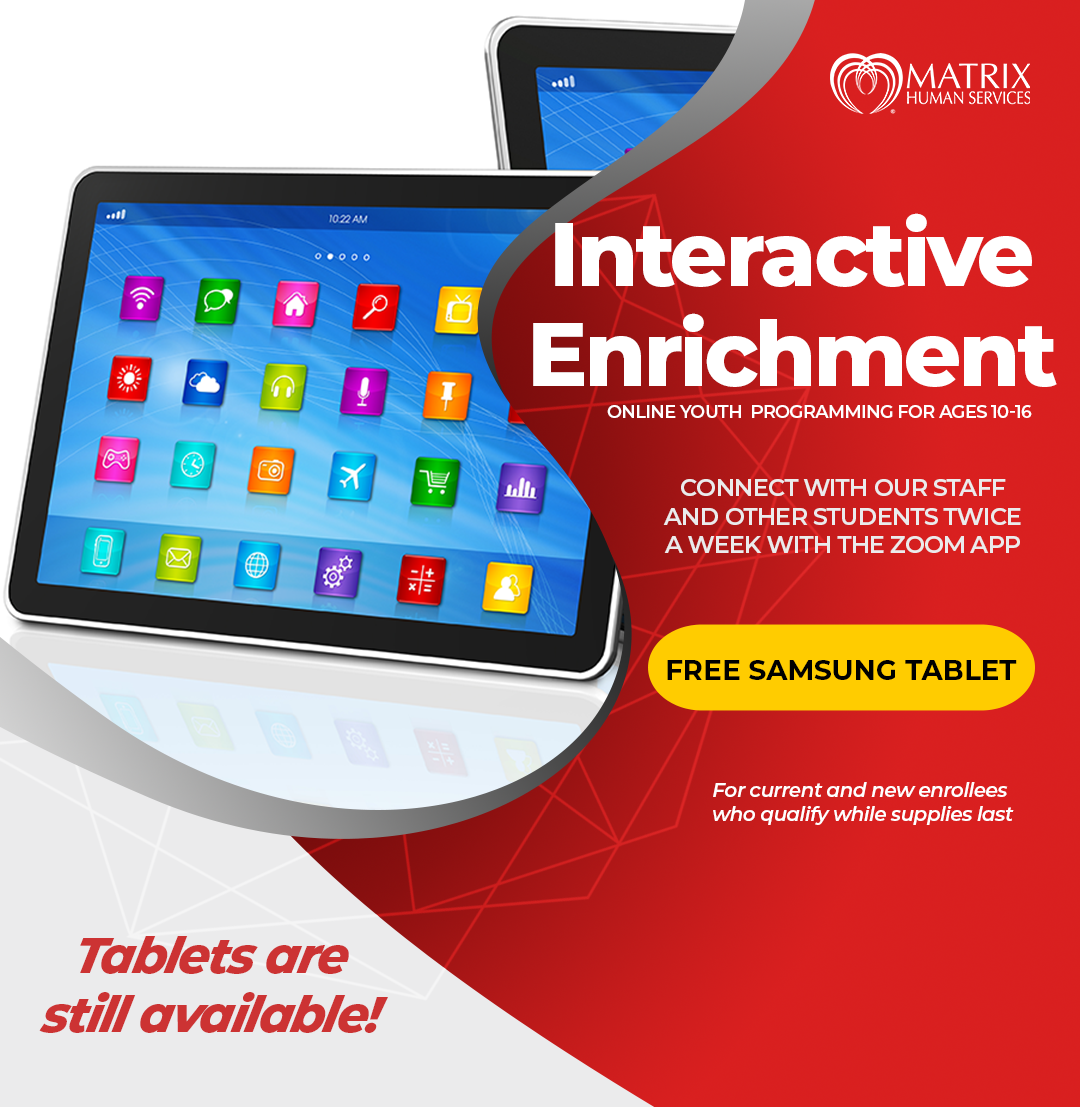 Online youth programming for ages 10-17
Connect with our staff and other students TWICE a week with the Zoom App. Life-skills, social skills, conflict management, and more.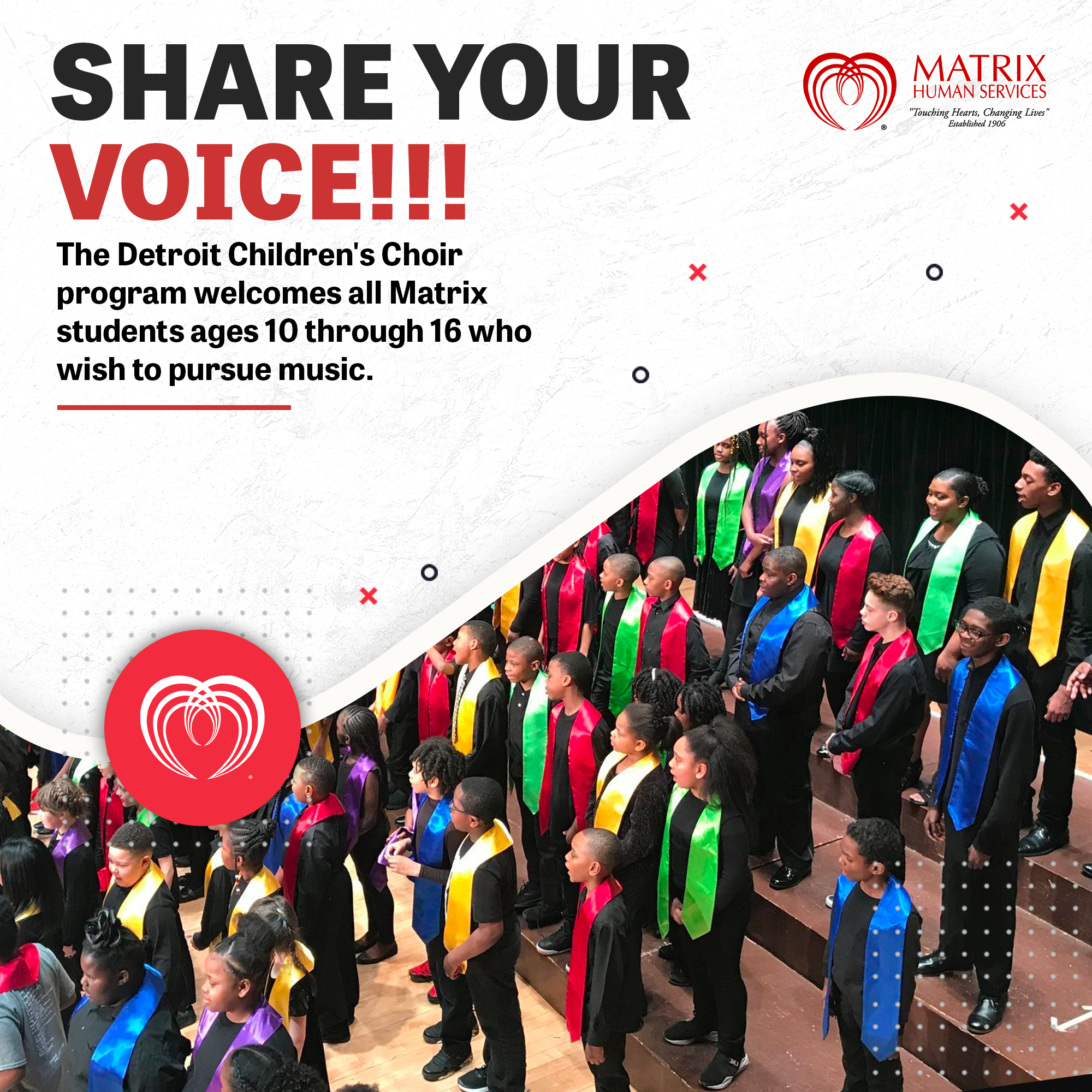 The Detroit Children's Choir program welcomes all Matrix students ages 10 – 16 who wish to pursue music.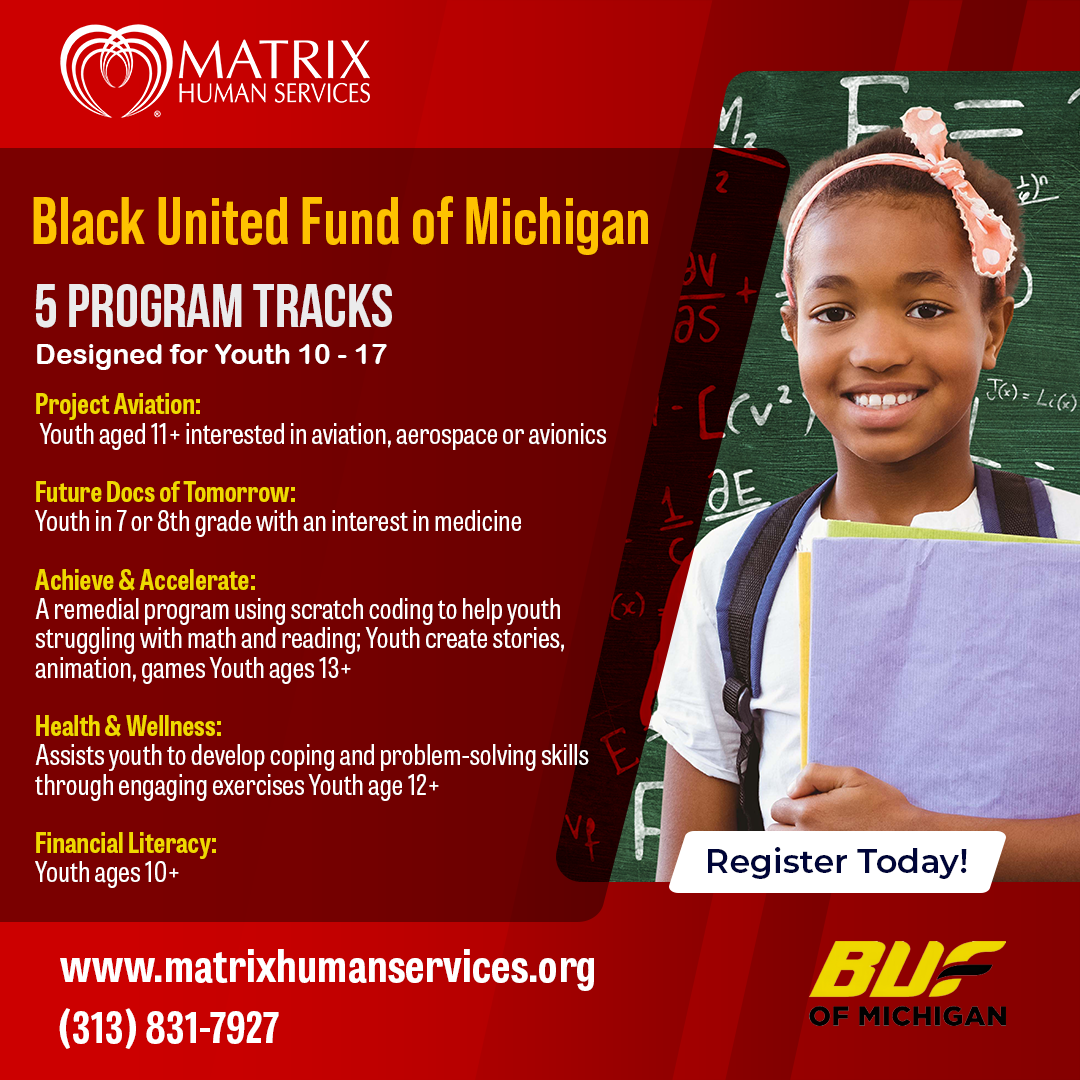 These youth empowerment programs are designed to bridge the gaps that Detroit's underprivileged youth experience between education, career pathways, mental health support, and post-secondary opportunities.
Project Aviation: Youth ages 9 – 12 interested in aviation, aerospace, or avionics
Future Docs of Tomorrow: Youth in 7 or 8th grade with an interest in medicine
Achieve & Accelerate: A remedial program using scratch coding to help youth struggling with math and reading; Youth create stories, animation, games 

Youth ages 13+ 

Health & Wellness:

 

Assists youth to develop coping 

and problem-solving skills 

through engaging exercises 

Youth age 12+ 

Financial Literacy: 

Youth ages 10+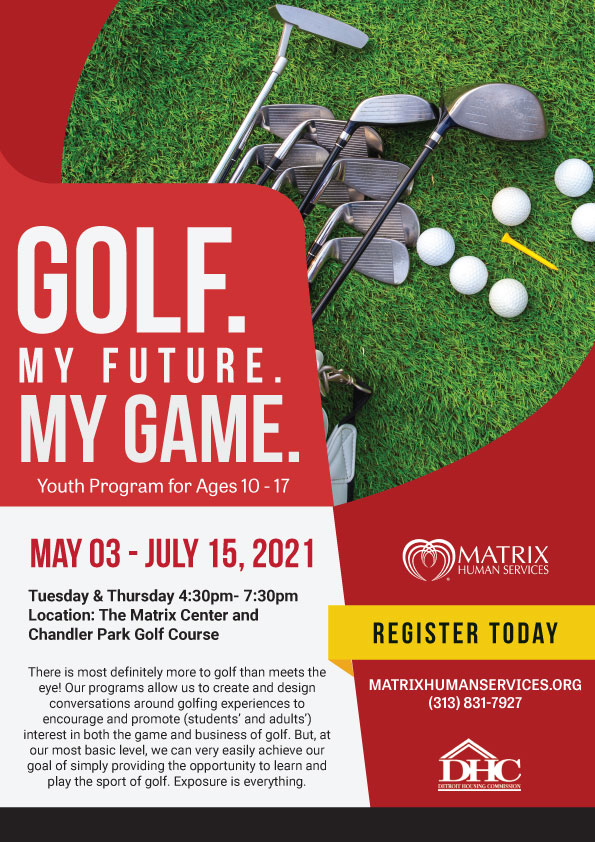 Matrix Human Services with Golf. My Future. My Game. & the Detroit Housing Commission 
Location: The Matrix Center and Chandler Park Golf Course
Dates: May 03- July 15, 2021 
Days: Tuesday & Thursday
Hours: 4:30pm-7:30pm

GDYT program works with youth 14-24 years is designed to provide on-the-job experience. The opportunities include developing leadership, employability skills, professionalism, and Child Development Associate Training.
Matrix Youth Assistance Program
680 Virginia Park St, Detroit, MI 48202, USA
(313) 831-7927
Matrix Youth Assistance Program - 680 Virginia Park, Detroit, MI 48201