TOUCHING HEARTS, CHANGING LIVES
 Group Volunteer Opportunities at Matrix Human Services
Great for team building, single-day event volunteering, and making a real impact for Detroit families
Matrix is dedicated to educating children, uplifting families, and rebuilding neighborhoods in Detroit. We provide services to people of all age groups throughout Detroit and the need for those services is always greater than what we are able to provide.  Volunteers help us extend our reach, to support more families in a variety of ways.
Your volunteer group can choose from a variety of activities ranging from reading to pre-school children enrolled in our Head Start programs, supporting youth in our after-school and summer camp programs, delivering healthy fresh food to families to helping us maintain the grounds and facilities at our 30 locations throughout Detroit.   The activities are safe, well organized, and designed to provide a mutually beneficial experience for the families we serve and your employees.  We can accommodate small to medium-sized groups of volunteers for a one-time project like supporting special events or single or rotating groups for regularly scheduled activities. Learn more about any volunteer opportunity or service project below to suit your specific needs and skill set!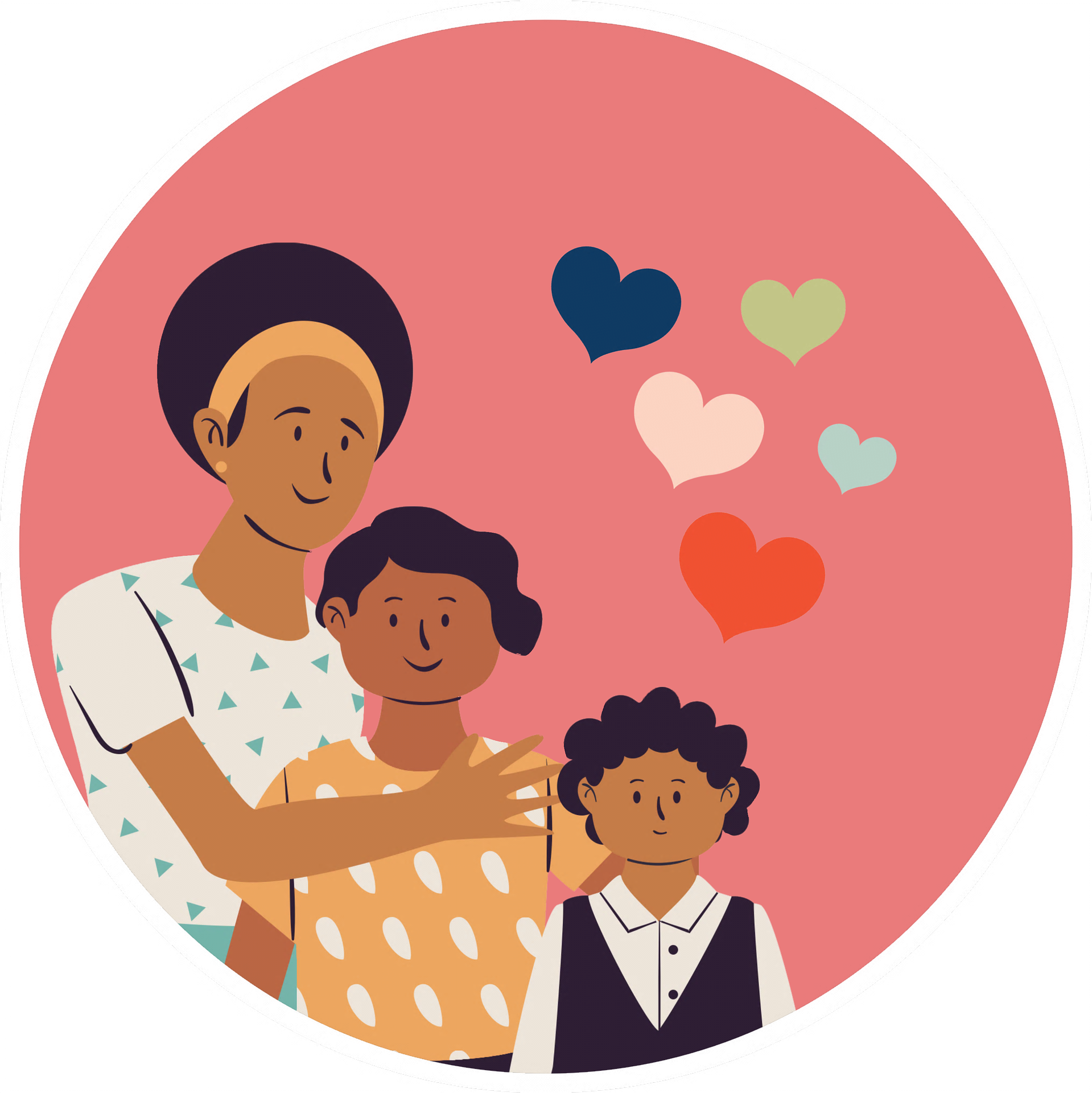 View Our Volunteer Packages Below
Head Start "Give Back, Welcome Back!" 
Help our Head Start teachers prepare their classrooms before school begins in-person this fall! Teachers have been through a lot over the past year, and to show our appreciation, we want them to return to clean classrooms. Volunteers will also have the opportunity to get creative with a 'Welcome Back' banner for each teacher and all the materials will be provided by Matrix.
As the largest Head Start provider in the city of Detroit, Matrix Human Services' Birth to 5 Head Start program provides preschool programming for children of low-income families at 16 locations throughout Detroit. B-5 staff uses individualized learning experiences to support children's growth in reading, early math and science concepts, and social-emotional development.
Volunteer activities involve cleaning floors, furniture, toys, playgrounds, equipment and creating a Welcome Back banner.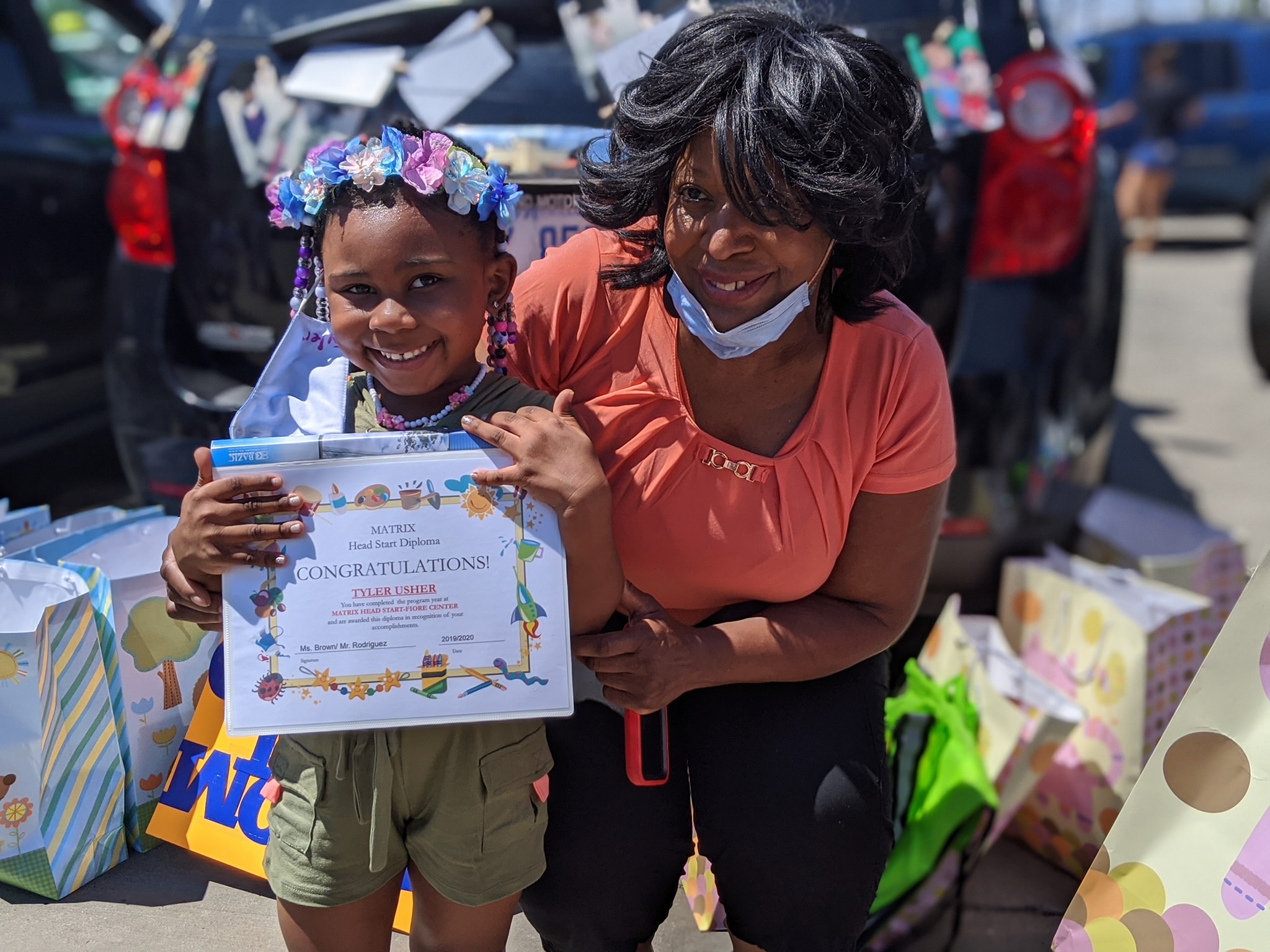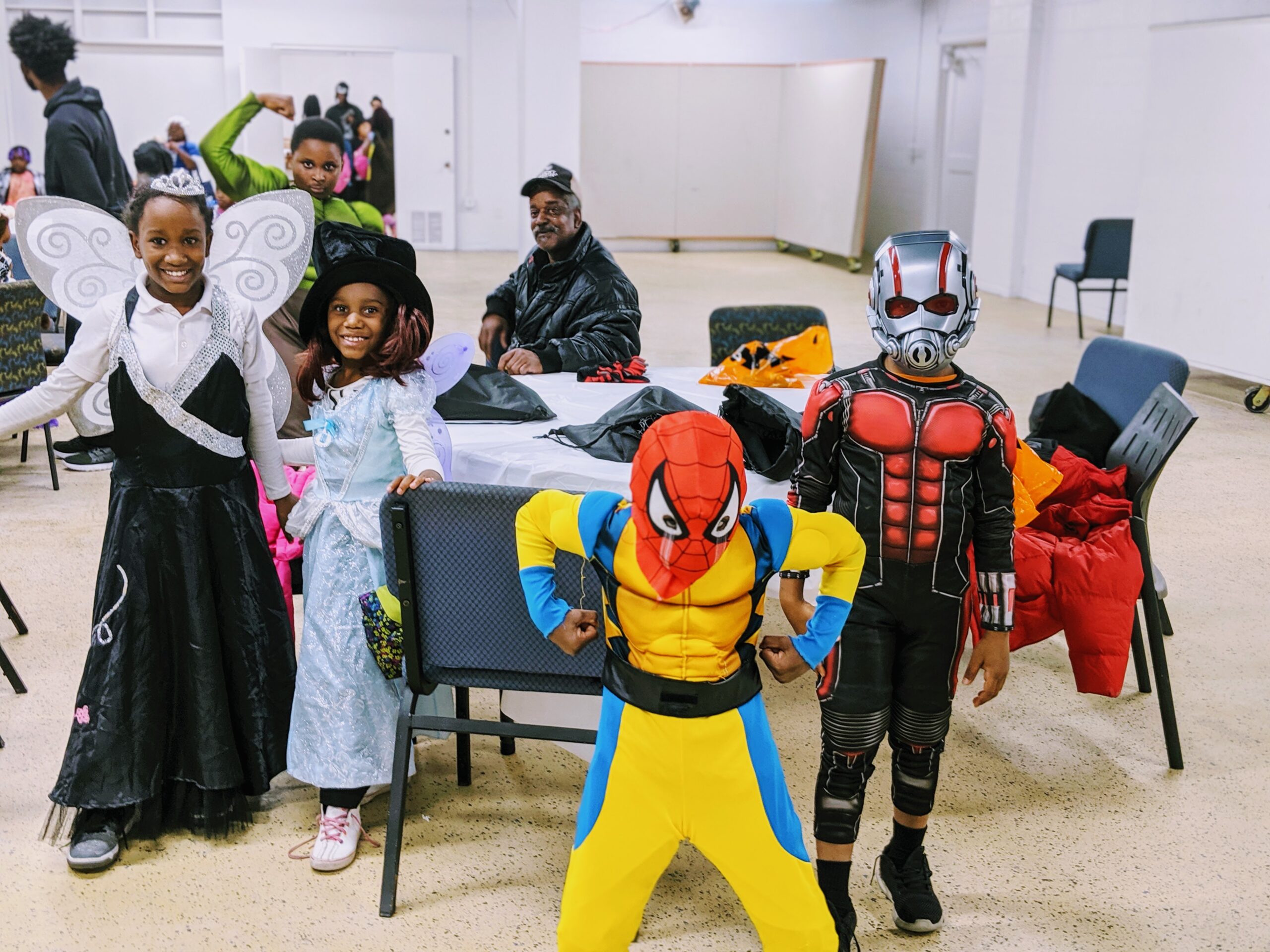 Harvest Fest
Up to 40 Volunteers   //   4 to 6 hours   //   Near Halloween
Bring Halloween to life and watch kids show off their costumes at Harvest fest!  Held every year near Halloween, children and their parents in the community enjoy a safe place to celebrate at our community center located on Detroit's Eastside (13560 E. McNichols rd) called The Matrix Center. Several hundred children and parents enjoy Trick-or-Treating throughout the hallways while receiving candy from Matrix staff and volunteers, as well as a hot meal in our newly renovated basement. Our gym is converted into a play area, sometimes including a bounce house and music where kids can dance and show off their costumes.
Volunteers are needed to prepare and serve food, pass out candy, install decorations, and clean-up afterward.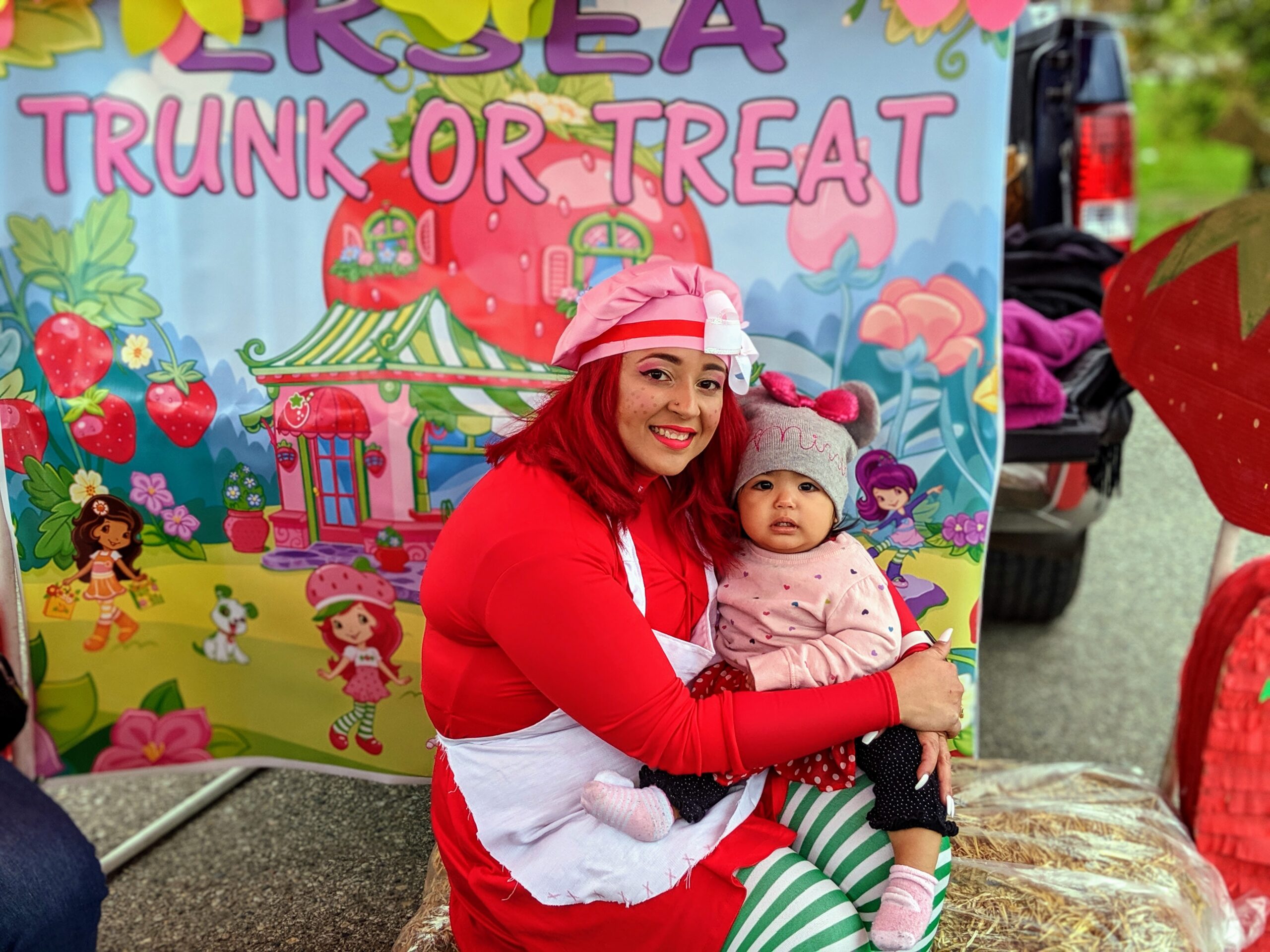 Trunk-or-Treat
Groups of 5   //   About 4 hours  //   Near Halloween
Another celebration of Halloween for our Head Start families but this one is outdoors! Located at a local police precinct, Matrix staff, volunteers, and families decorate their car trunk or pick-up truck with any theme they like while children trick-or-treat through the parking lot receiving candy and admiring the displays. Adults may also dress in costume while they hand out candy. Music is played through the parking lot and often food including popcorn and pizza is provided as well. This is another fun way to provide families with a safe Halloween experience!
Volunteers are needed to dress up, decorate a vehicle, and hand out goodies.
Angel Tree
Up to 40 Volunteers   //   4 to 6 hours  //   December
The holidays can be a joyous, wonderful time when we get to see friends and family, but for those who are struggling, it can be stressful just to provide food through the winter, let alone travel or give gifts. Many families are forced to go without during the holiday season, but our annual Angel Tree event provides an answer for these families. Held at The Matrix Center on Detroit's Eastside (13560 E. McNichols rd.), families gather to receive a warm meal, gifts for everyone, pictures with Santa, as well as arts & crafts for kids. Families are "adopted" ahead of the event by our generous supporters, who then provide age-specific gifts for families.
Volunteers are needed to assist in the kitchen, serve food, organize and distribute gifts and activities, and clean up afterward. 
Thanksgiving Dinner
Up to 20 Volunteers   //   4 hours   //   Before Thanksgiving
For the same reasons we created Angel Tree to serve families in need during the holidays, we wanted to make sure families do not go without on Thanksgiving as well. Held every year before Thanksgiving, families arrive at the Matrix Center on Detroit's Eastside (13560 E. McNichols rd.) to enjoy a Thanksgiving meal put together by a professional chef. Families from across Detroit are invited and do not need to be affiliated with Matrix. 
Volunteers are needed to assist in the kitchen, serve food, and clean up.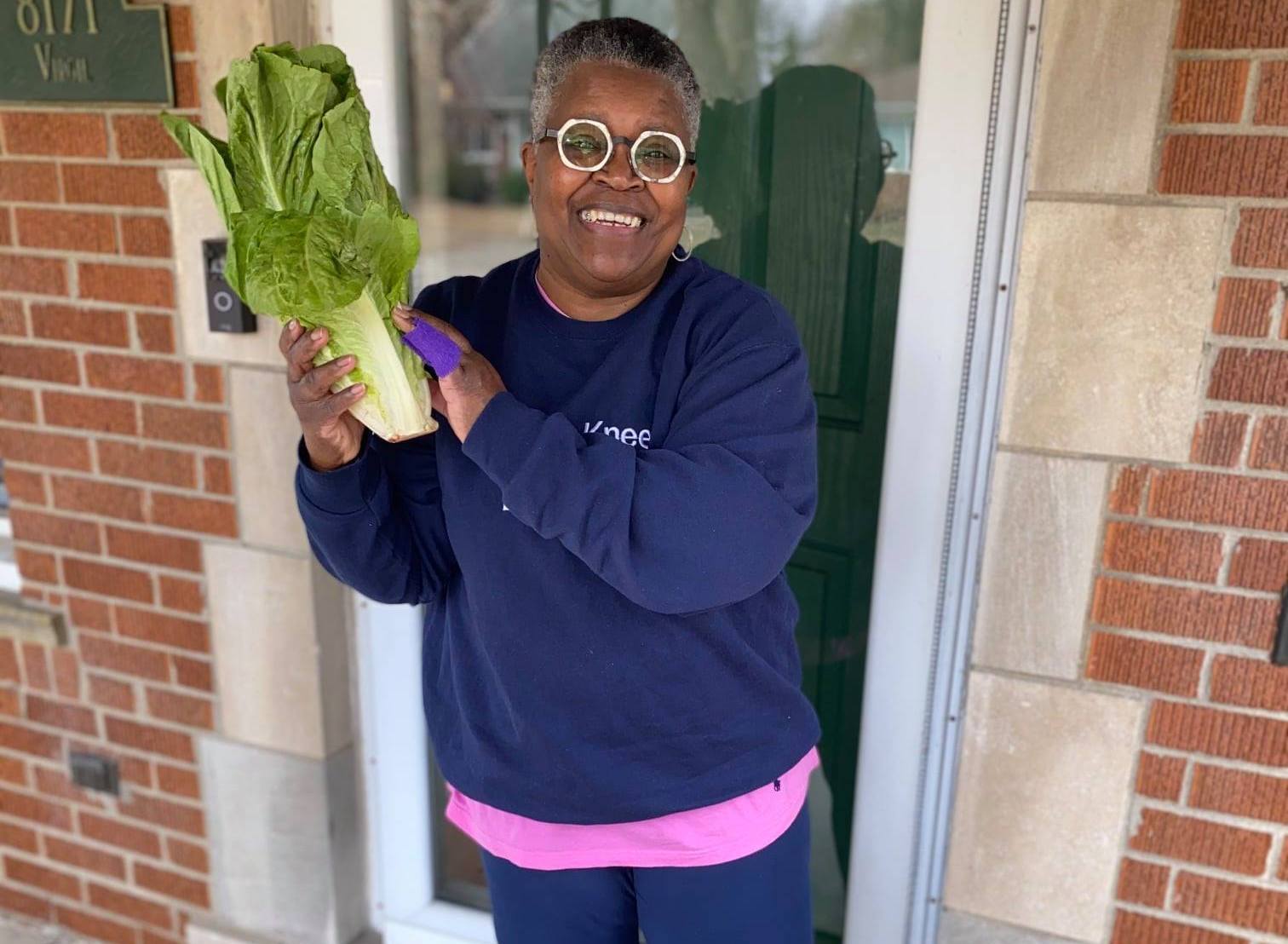 Meals on Wheels for Seniors
15 vehicles   //   4 hours  //   Numerous Holidays
Throughout the year, volunteers with Meals on Wheels deliver food to families and seniors in need. However, on specific holidays including Easter, Labor Day, Thanksgiving, and Christmas, our volunteers step in to give those who work throughout the year, a break. 150 homebound seniors will receive a hot and cold meal delivered to their house on the specified holidays. 
Volunteers are needed to deliver the meals to seniors using their own vehicles.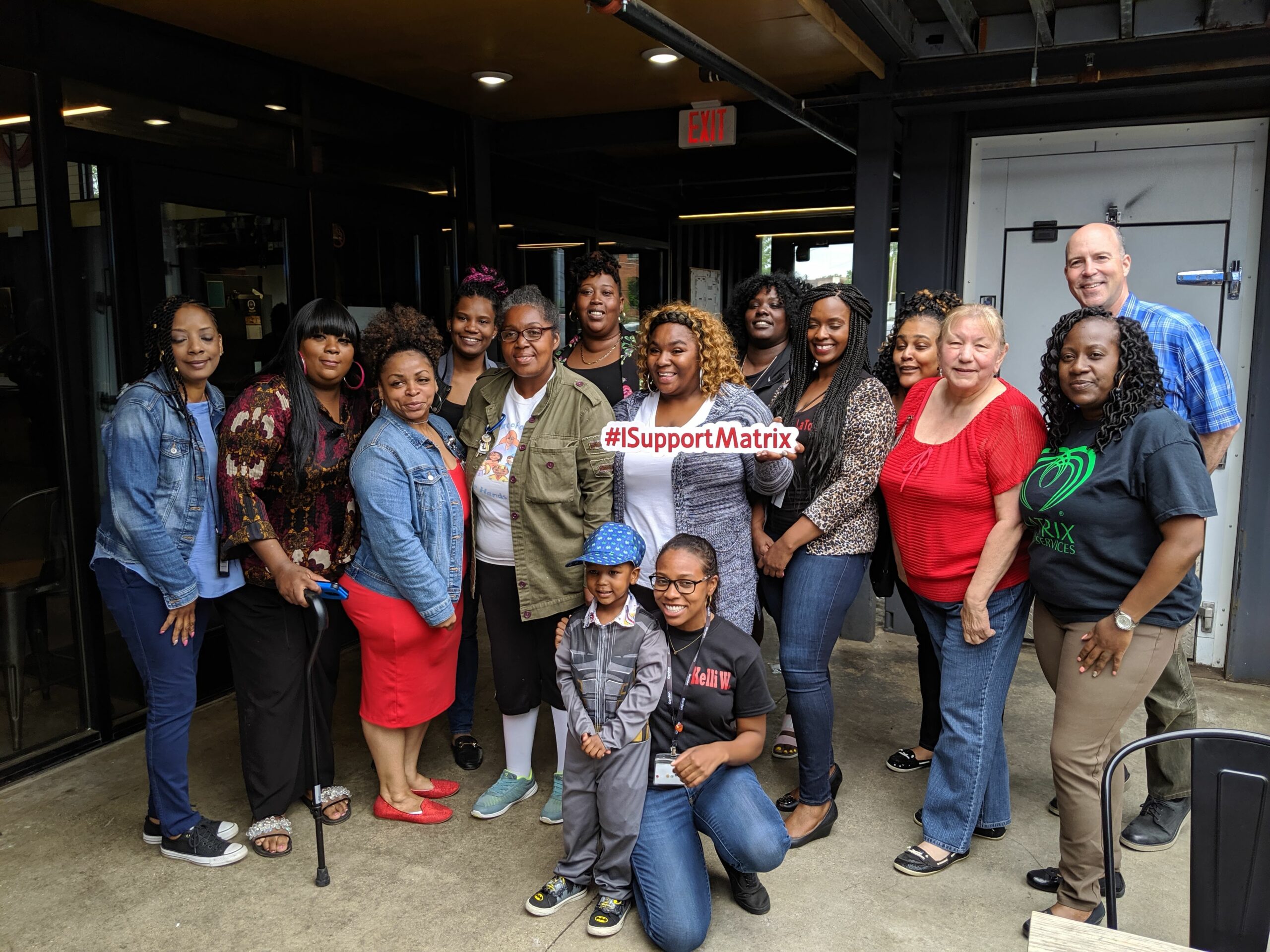 Community Breakfast
Up to 20 Volunteers   //   4 hours  //   March
When spring comes around, we like to celebrate by enjoying breakfast with the community! Many regulars from our Food Distribution on Tuesdays as well as anyone in the community experiencing hunger, receive a hot grand breakfast meal at The Matrix Center on Detroit's Eastside (13560 E. McNichols rd.) Staff and volunteers help prepare the food and clean so people can arrive and enjoy their meal. 
Volunteers are needed to help set up, assist in the kitchen, serve food, and clean up.  
Uplifting Mothers and Youth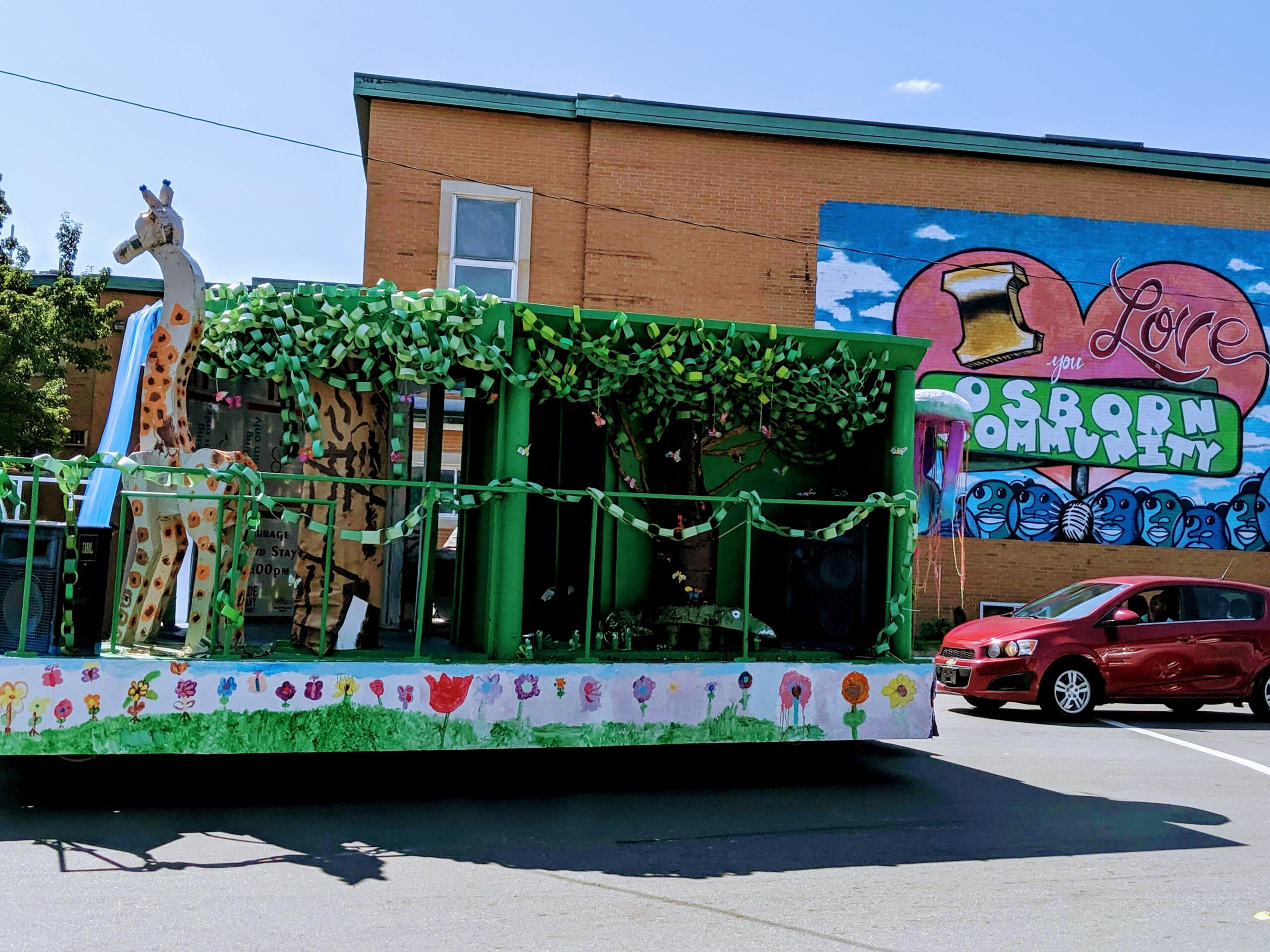 Youth Assistance Program Summer Camp
Groups up to 10 Volunteers   //   4 to 6 hours   //   Summer
During the summertime when kids are out of school, it's important to keep them engaged with fun activities and learning experiences. Our Youth Assistance Program for kids ages 10 through 17 provides a summer camp every year for this purpose starting in late June through the first week of August. Kids enjoy decorating a parade float at The Parade Company warehouse until the final day of camp when they show their hard work off to the world! Kids get to see their floats circle The Matrix Center until they finally arrive at a nearby park for a block party. There, kids enjoy free food and games as well as receive free school supplies for the coming year.
Volunteers are needed throughout the six-week camp to assist with arts & crafts, participate in recreational activities, or sponsor a field trip / outing for food.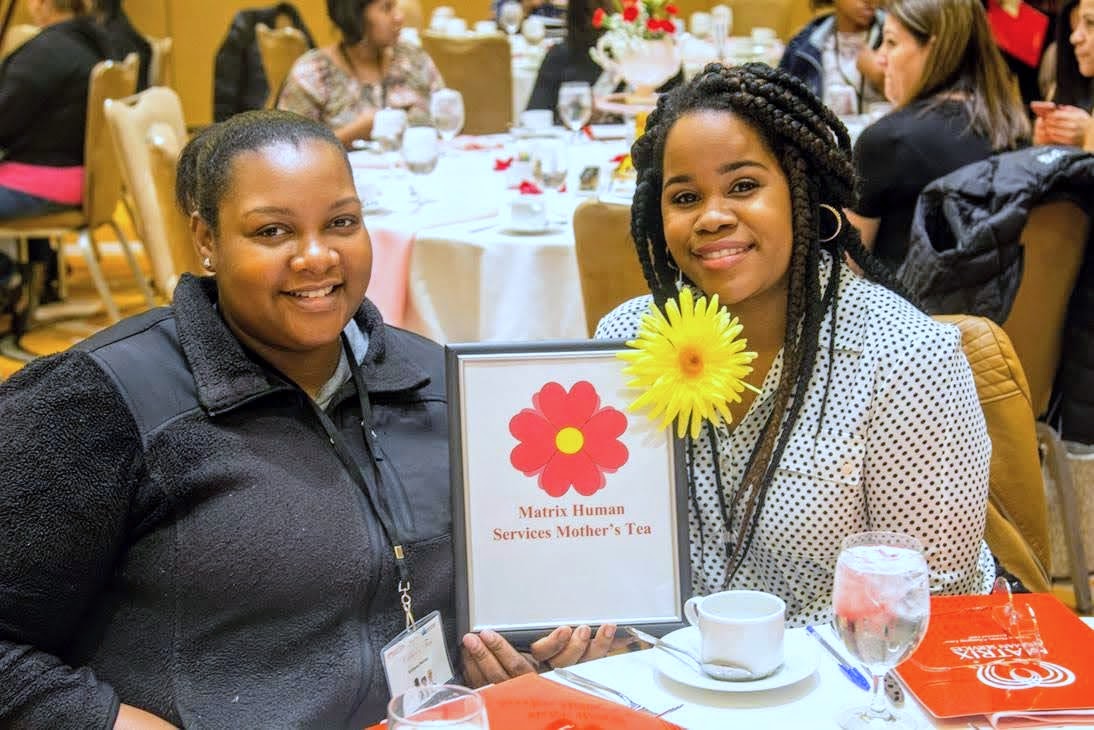 Mother's Tea
Up to 20 Volunteers   //   4 to 6 hours  //   May
Every year, we honor our Head Start Moms with brunch and tea including inspirational speakers. The uplifting occasion also involves the opportunity to get to know other moms and share their experiences. Role models and mentors are placed at each table to provide them with conversation and guidance. Mothers also receive access to resources and enjoy free giveaways.
Volunteers are needed to register guests, manage the gift giveaway, and join mothers for lunch.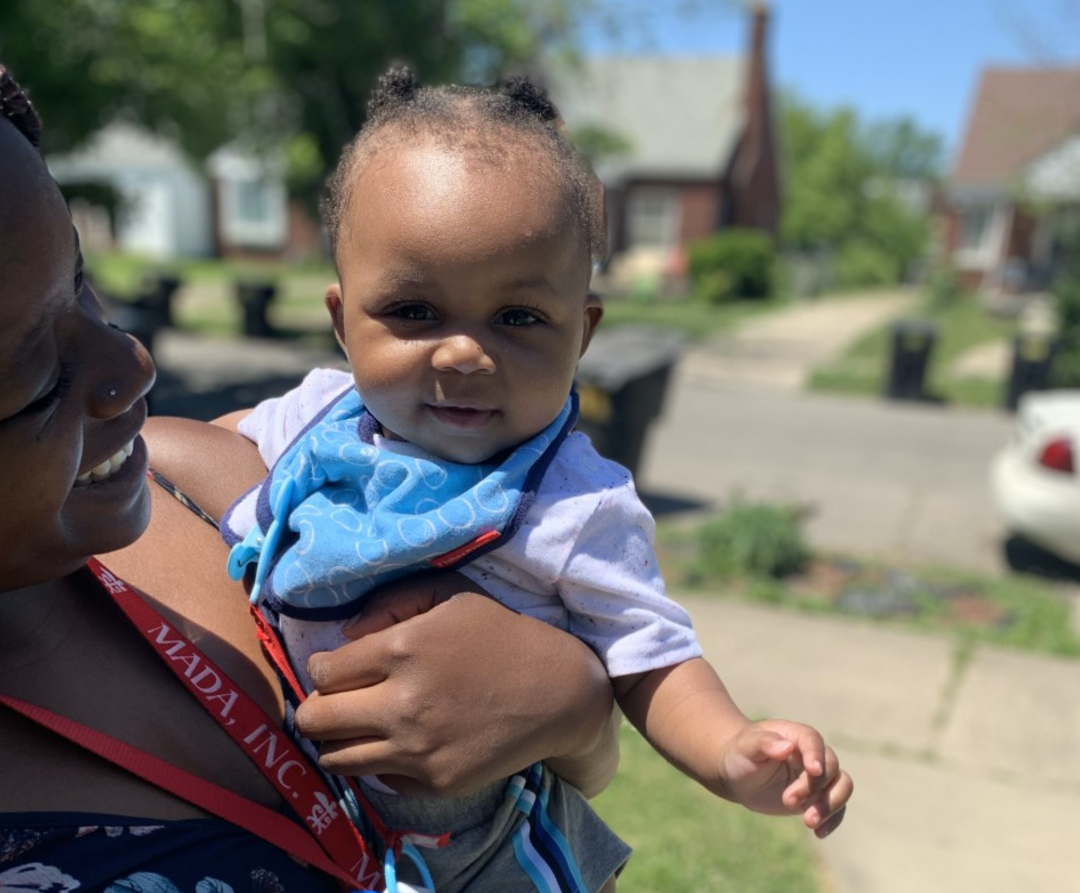 Prenatal Education for Head Start Moms
Up to 10 Volunteers   //   4 hours  //   Usually in March
Bringing a new child into the world is a very exciting time! However, it can also be stressful, especially if a family feels unprepared. Our Prenatal Education Celebration (sometimes referred to as a Community Baby Shower) is an opportunity to empower moms with information and resources. Pregnant moms will also enjoy free lunch and gifts while health and wellness education sessions take place throughout the afternoon. Future moms leave feeling more informed and supported, knowing Matrix is here to help them.
Volunteers are needed to prepare decorations and gift baskets, register participants at the event, facilitate sessions, lunch, gifts, and more.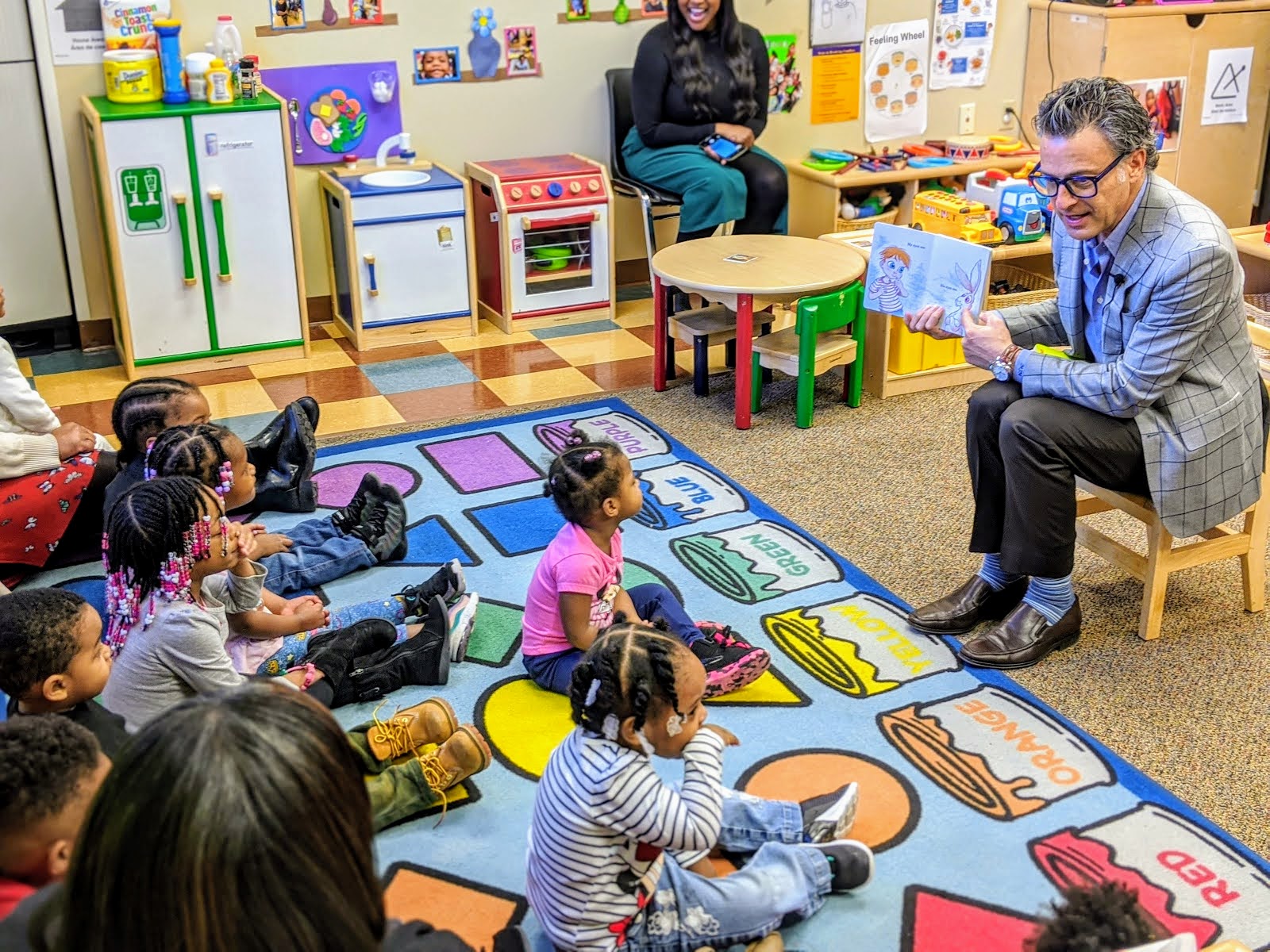 Read to Head Start Children
Groups Up to 10 Volunteers   //  2 to 3 hours   //   During School Year
There's nothing cooler than learning how to read! Show kids the importance of reading by visiting one of our Head Start centers and reading a book of your choice to kids. This is also an opportunity to get creative by dressing up, doing a show and tell, acting out a book, or even singing. Matrix also celebrates Literacy Week in late February with our Leaders for Readers program, featuring role models of all kinds.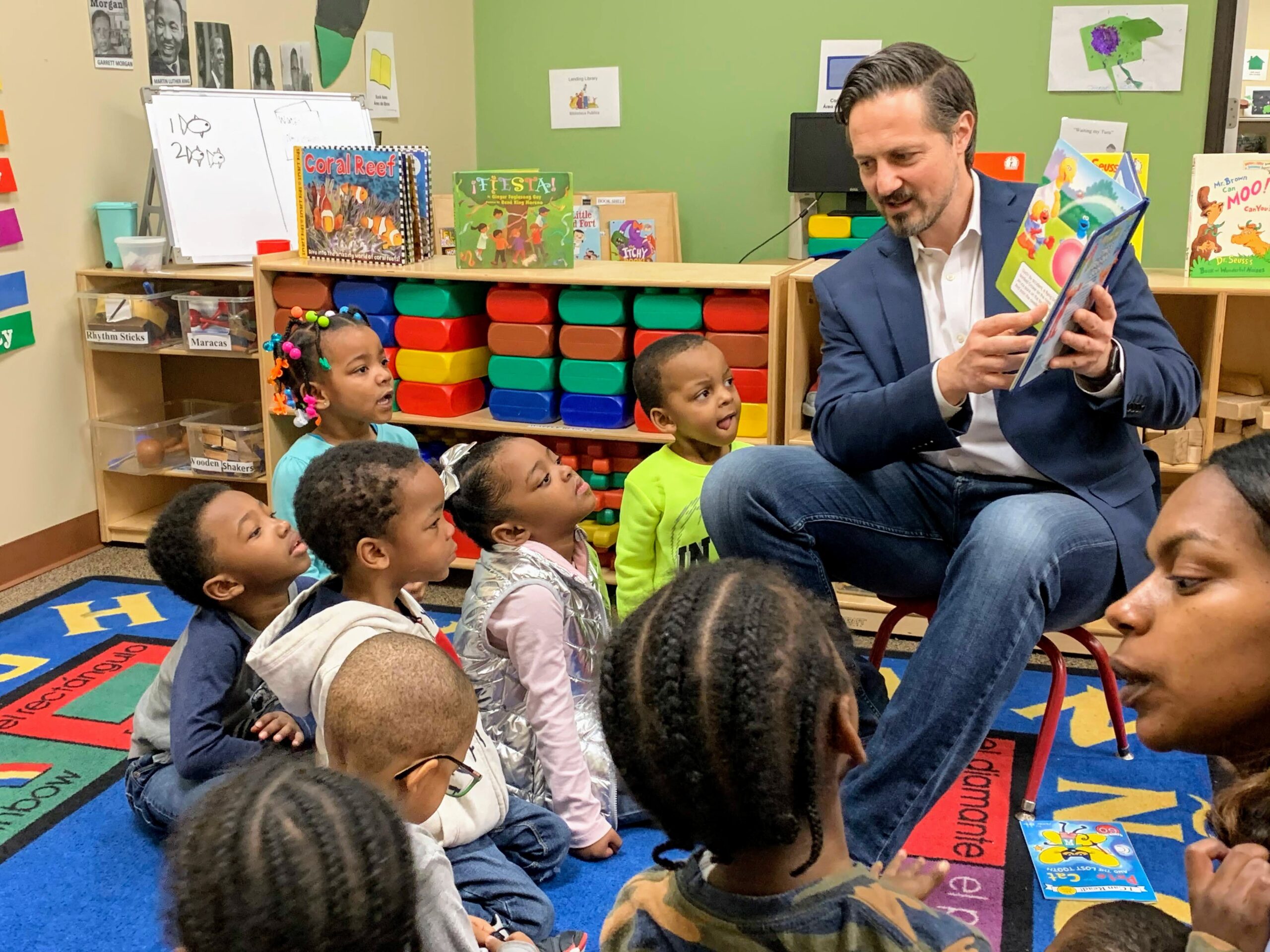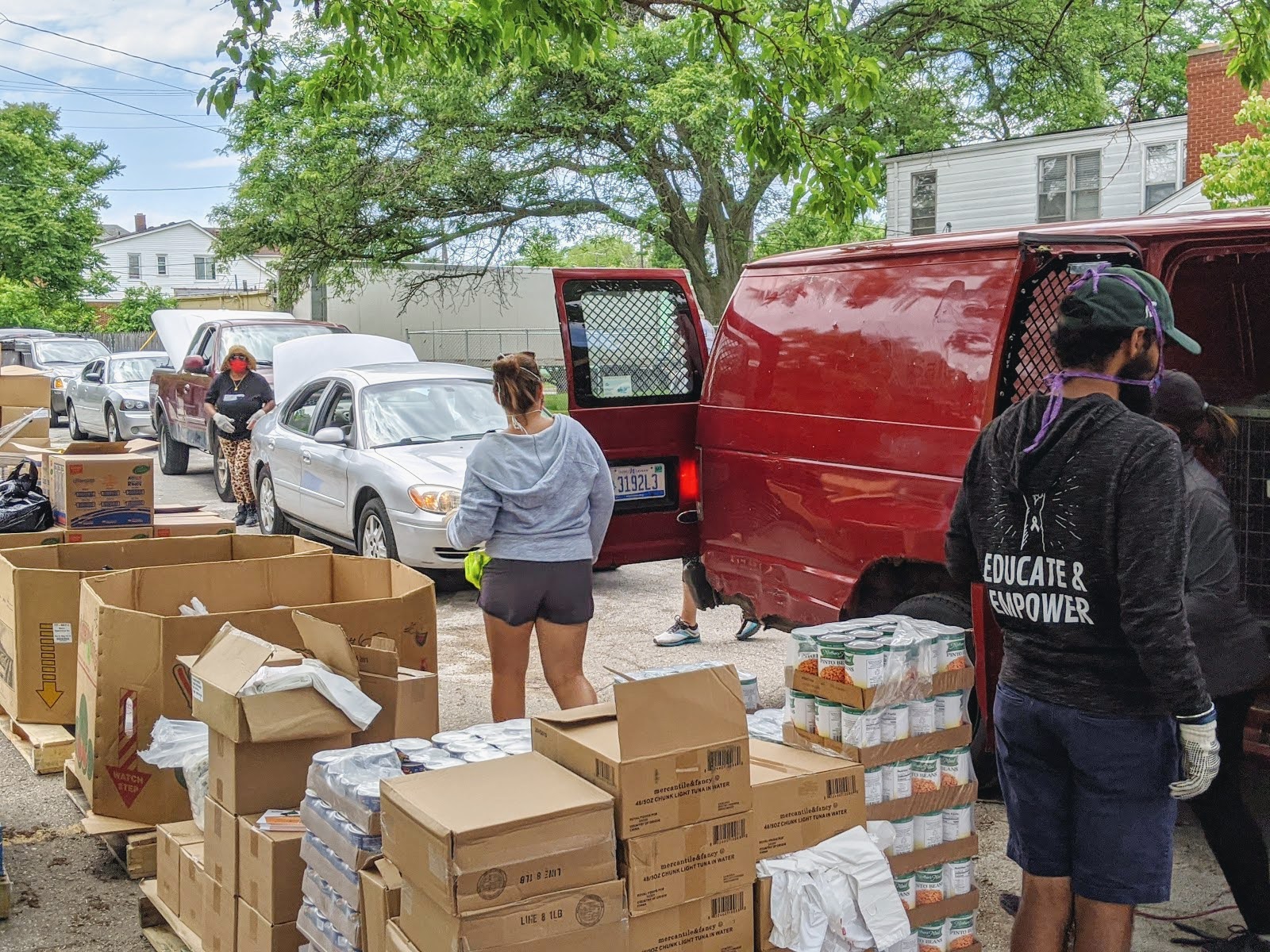 Distribute Food
Up to 10 Volunteers   //   3 hours  //   2 Tuesdays a Month
Our Food Tuesday program with Forgotten Harvest has been providing food to the community typically every other Tuesday for years. Located at The Matrix Center on Detroit's Eastside (13560 E. McNichols rd.), hundreds of families and individuals form a line of cars and drive through our parking lot as volunteers place donated food in their vehicle for them. Volunteers are needed to help with distribution. 
OR
Hosted year-round every other Wednesday, volunteers pack and deliver fresh food to families enrolled in our Prescription for Health program, including our new Healthy Senior Living Program. Homebound seniors are given fresh fruits, vegetables, and perishables as a healthy food "prescription". Volunteers are needed two Wednesdays per month.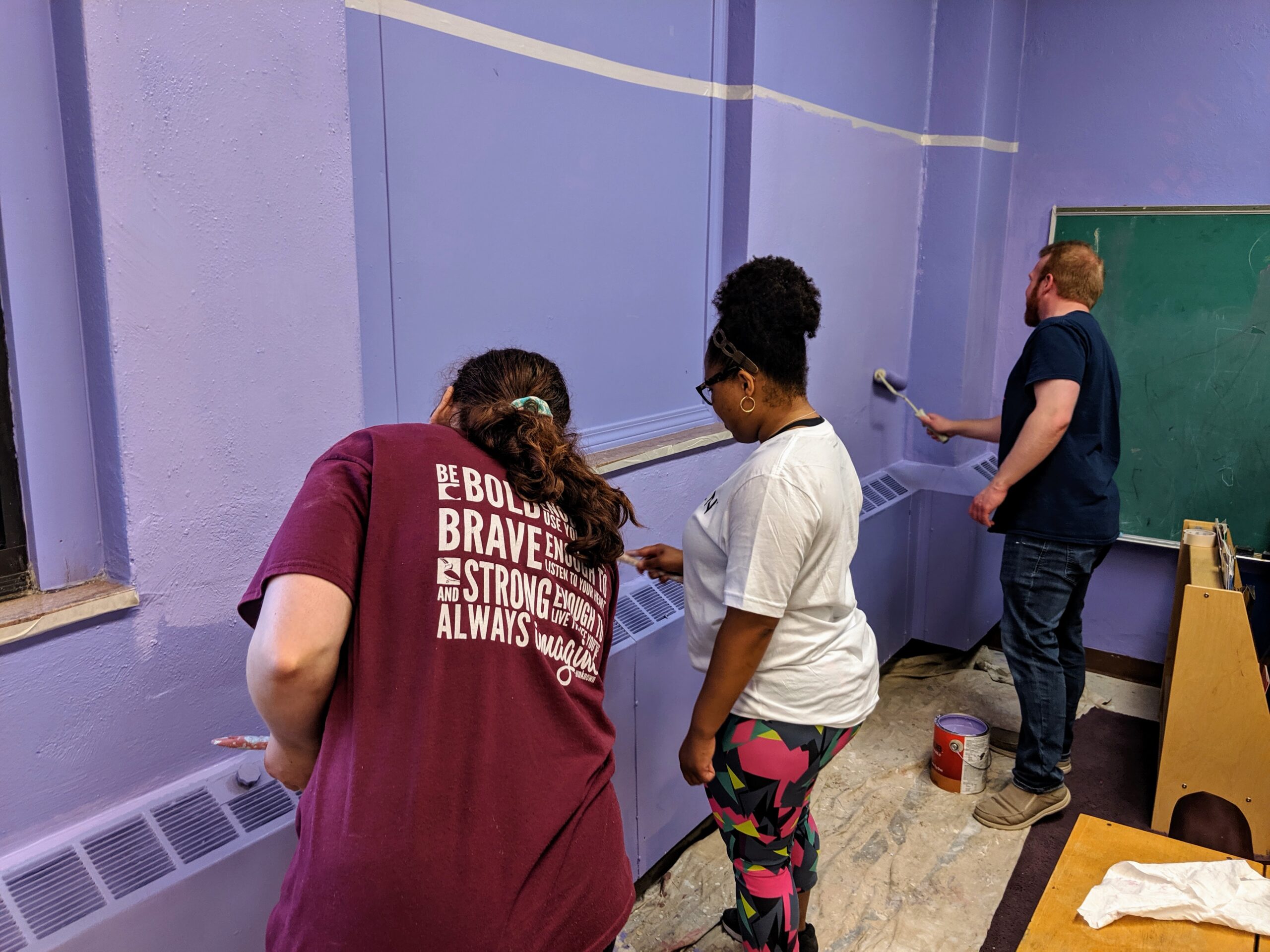 Facilities Improvements
10 to 40 Volunteers   //   4 to 6 hours  //   Ongoing
With over 20 locations throughout the city of Detroit, we can always use a helping hand to clean up the grounds, indoor and outdoor beautification projects, and general indoor cleaning. Depending on the project we use anywhere from a group of 10 to 50 volunteers. This is a great opportunity for volunteers who would like to work with their hands, including planting, cleaning indoors and outdoors, and beautifying our spaces. 
OR
Our clothing closet at The Matrix Center consists of many donated clothes that could use some sorting so they end up in the right hands. Volunteers are needed twice a month to sort and organize clothes.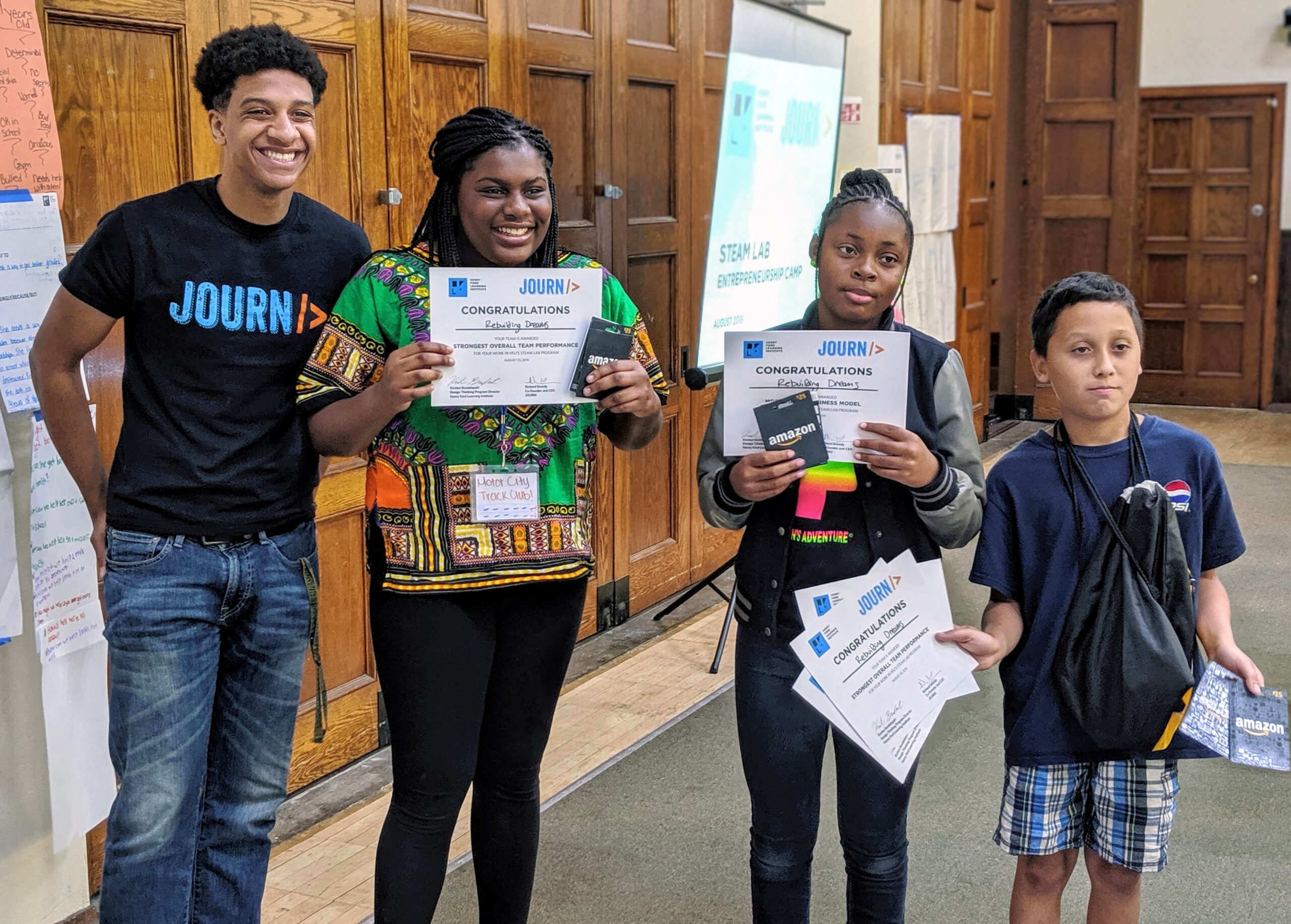 Youth Services Partner
Individuals or Groups Up to 5 Volunteers   //  2 to 3 hours a week   //   During School Year
Our youth need to know there are adults outside of their family that care, and with so many ways to get involved, it is fun to see kids find something they are passionate about! Partner with our Youth Services team to assist youth 10-17 with after-school academic support, substance abuse prevention, conflict resolution, cultural activities, computer classes, and recreational activities.  Opportunities are also available for individual counseling, career counseling, and college preparation.  Plan on joining us after school from 4 pm to 6 pm during the school year.  Join us in making a difference.
Small Groups or Individuals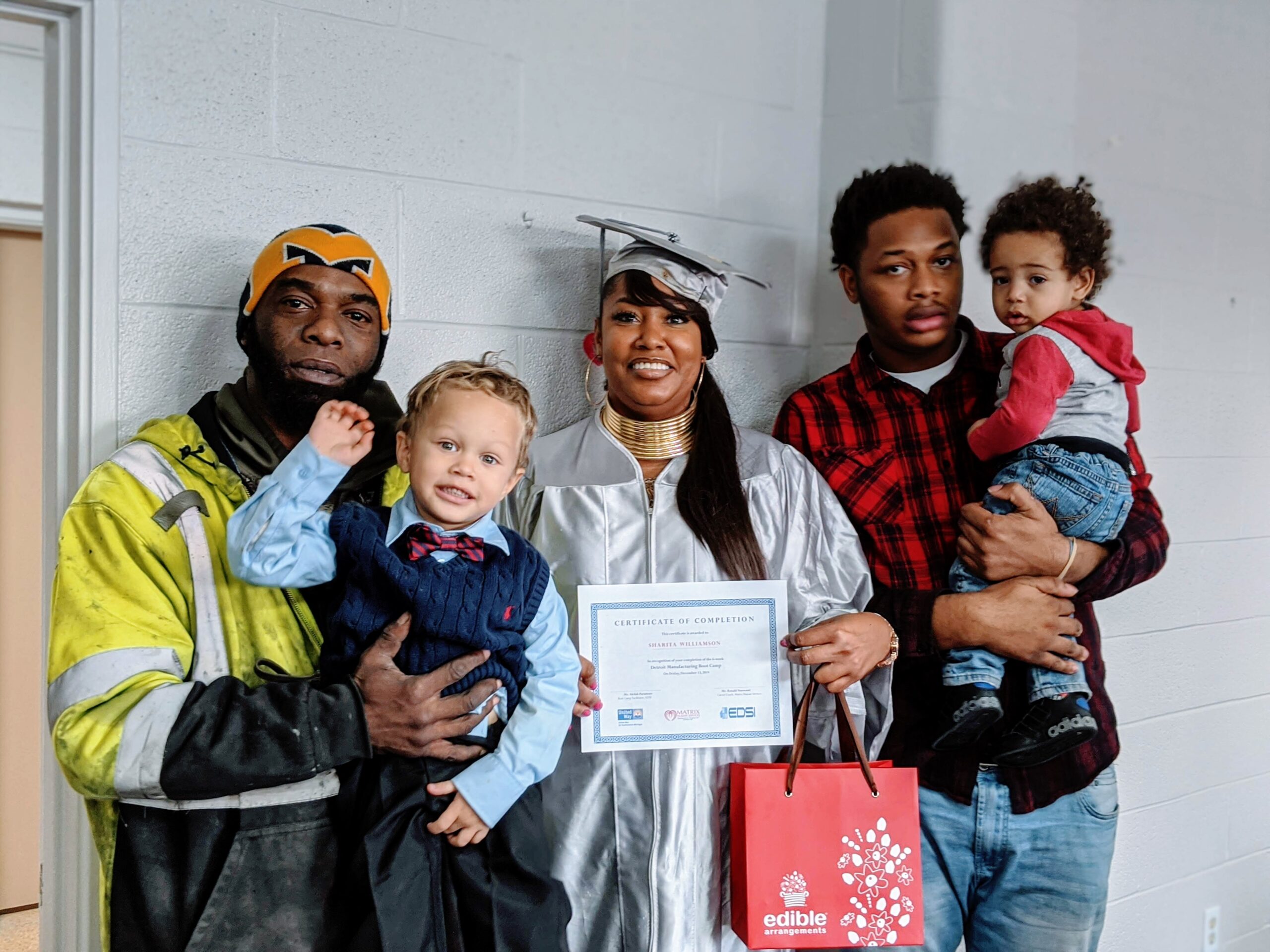 Social Mobility Partner
Individuals or Groups Up to 5 Volunteers   //  4 hours a week   //  Ongoing
Providing a helping hand-up is even more rewarding and beneficial than a hand-out. Our Social Mobility Centers are designed to support families and rebuild neighborhoods by offering a strong hand up through education, financial empowerment, and workforce development.  Volunteer with our center staff to support our programs that promote education, financial empowerment, and job readiness. No one makes it on their own, we all need a hand up. Offer yours.
MATRIX ADMINISTRATIVE AND MAIN PROGRAM LOCATIONS
MATRIX HEAD START CLASSROOMS
EARLY HEAD START (EHS/CCP) CHILD CARE PARTNERSHIPS
SOCIAL MOBILITY, BASIC NEEDS EMPLOYMENT, EDUCATION
Community Health Services
COMMUNITY YOUTH SERVICES + AT-RISK YOUTH INTERVENTION
HIV TESTING SITES & SUPPORTIVE SERVICES