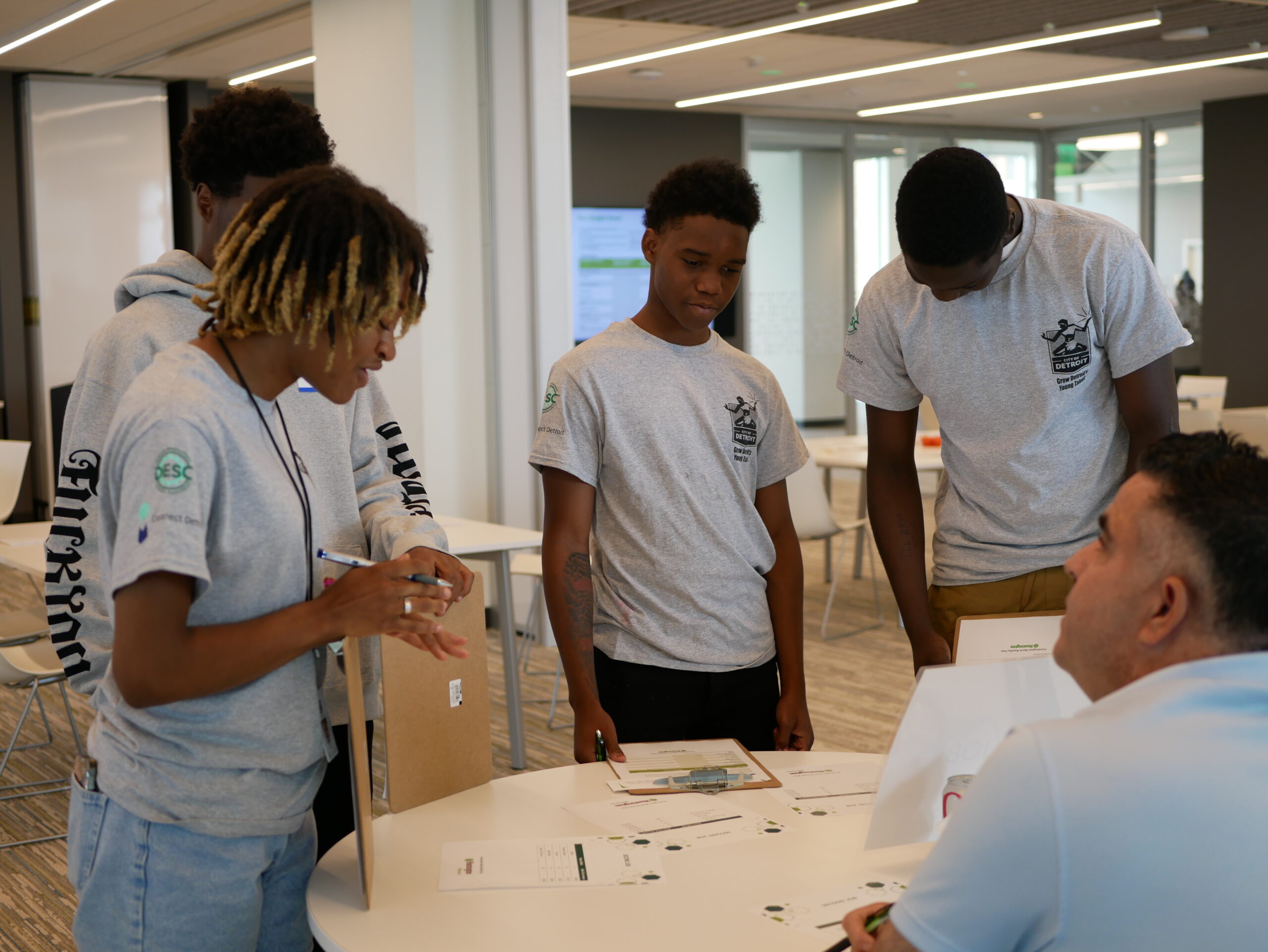 On Friday, August 11, as our Youth Summer Program was ending, our Grow Detroit Young Talent (GDYT) participants, accompanied by Matrix Human Services staff, spent a full day at Huntington National Bank's Detroit Headquarters. Matrix President and CEO Brad Coulter tagged along as well. 
With an eye on increasing financial literacy, Matrix Youth met with Huntington Bank staff and participated in activities that mirrored real-life money experiences, such as analyzing a paycheck, buying a car, and saving for a vacation.  Mid-way through the day, Gary Torgow, Chairman of the Board of Directors of Huntington National Bank, offered both encouragement to those who want to pursue a finance career as well as information about scholarships available through Huntington.
Perhaps most importantly, Matrix Board member Shelia English, a J.P. Morgan Private Banker who sat on a panel with other wealth professionals, shared her personal journey in the financial sector, acknowledging that she was a trailblazer in the field when she began her career, when few Black and Brown people were in the industry.   From the moment our youth stepped off the bus to enter Huntington Tower until they took their final photos looking out onto Detroit's incredible city skyline, our Huntington friends provided us with a day of financial education that was as fun as it was informative. 
Many thanks to Huntington National Bank, its staff, and our panelists. Because of your generosity and insight, our youth have new insight into how to handle, save, and invest the money they earn.