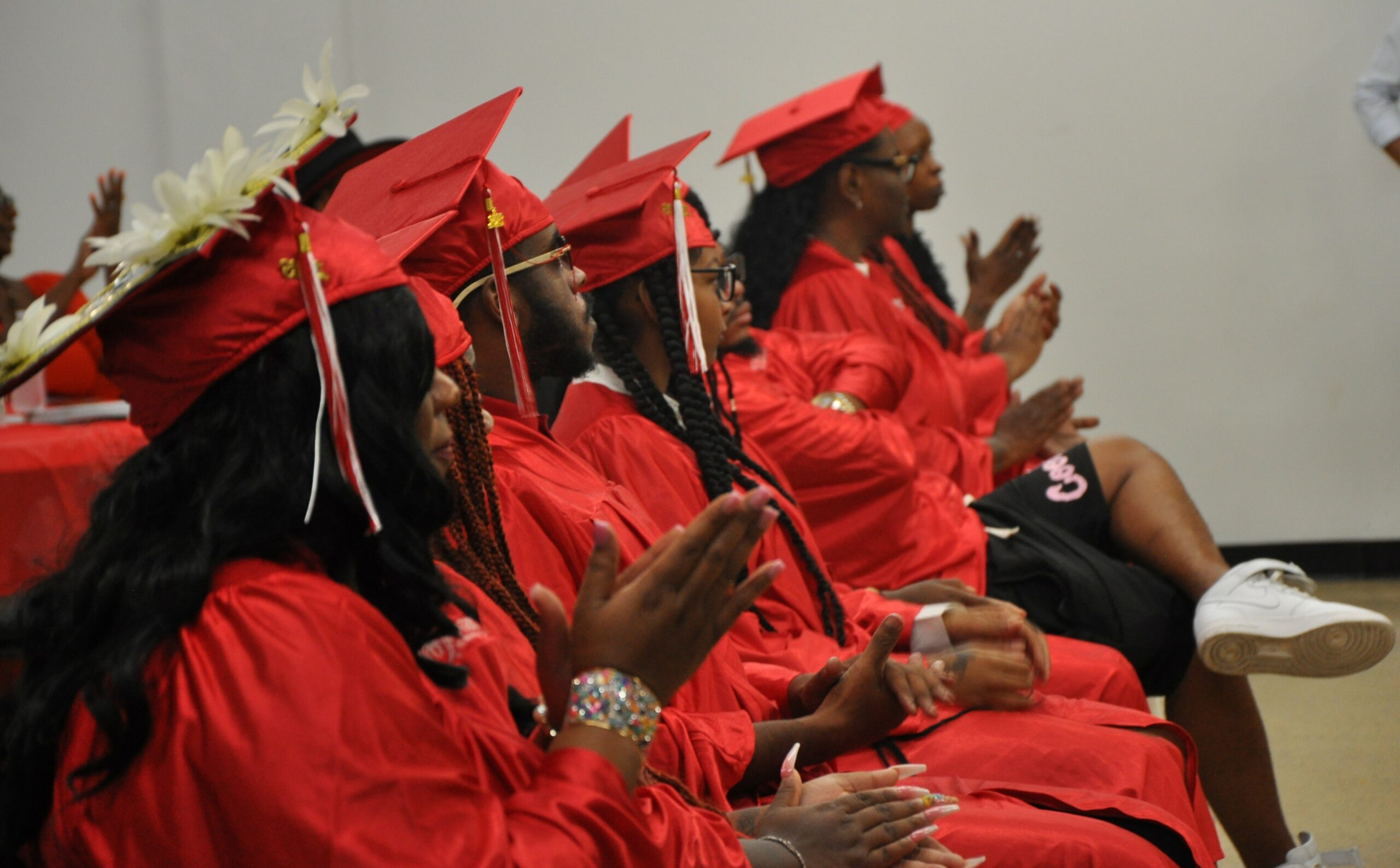 Congratulations Matrix ED2GO Class of 2023!
Thanks to the generosity of Key Bank and Matrix Human Services' ED2GO online diploma program, 14 Detroiters can proudly call themselves high school graduates. 
The class of 2023 walked across the stage at the Matrix Center on Saturday, July 22. The self-directed program allows students to learn at a pace comfortable for them while enabling them to work, care for children and other family members, and take care of anything that arises without having to decide which of life's activities should take precedence. 
This year's class was the first to move their tassels since 2021 when a funding deficit caused the program to end. With a $200,000 grant from Key Bank, ED2GO was reborn in 2022, allowing Matrix to assist a new group of students on the road to self-sufficiency. 
Included in our latest graduating cohort were three members of the Smith family, mom Danyella, along with her daughter Kenyella and son Martez. Once their mother embarked on getting her degree, her kids were inspired to join her. This trio was a Matrix ED2GO first, but we're hoping that families with similar situations will see that a group, whether related or not, that studies together can indeed pick up their diplomas together!
Many thanks to Key Bank for its support of ED2GO, District 4- Councilwoman Latisha Johnson for serving as commencement speaker, and Rick Thues for providing inspirational words to our graduates. A special thanks to our hardworking Matrix staff and a big round of applause to our new graduates. We're so proud of all of you as you move forward in our community as scholars!