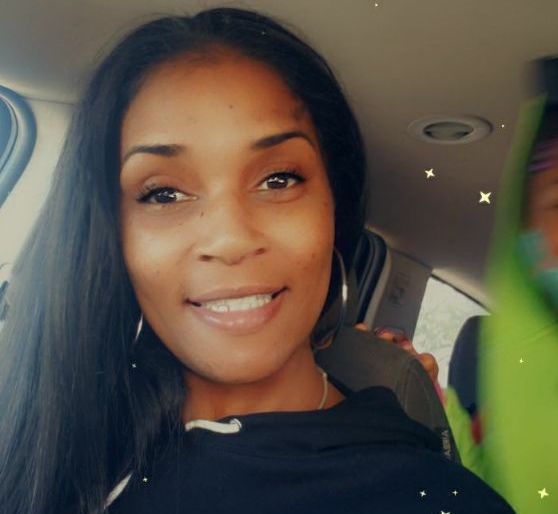 Ms. Shannon is a mother of 4 who has been through an especially challenging year. Before 2020, Shannon was working at General Motors in Detroit but suddenly found herself laid-off, while she was pregnant. After she gave birth to two healthy baby twins, she enrolled them into The Matrix Human Services Birth to 5 Program only months before the first COVID-19 case in Detroit.
"…They were able to get started at a young age so they didn't have to go to a daycare… They were about 3 months when they had to come home (due to Coronavirus)." – Ms. Shannon
Shannon was grateful to have free childhood education through our Head Start Program especially while she was laid off, however, she was then confronted with another issue, a furnace that was no longer working. It was then that she realized the importance of her Head Start, Family Advocate, Ms. Cynthia Withers.
"I always tell them, I don't care what it is, I need to know, because if it's gonna stress them out, it's gonna stress me out." – Matrix Family Advocate, Ms. Cynthia Withers
Ms. Withers was able to get her connected with our Matrix Center Adult Services, which, unknown to Shannon, the Matrix Center has been partnering with organizations like The Heat And Warmth Fund (THAW), DTE Energy, and Solutions for Energy Efficient Logistics (SEEL) for years to secure replacement furnaces for individuals and families in need. Matrix Human Services accepted The Supporting the Cause Honoree Award from DTE and SEEL in November of 2020.
After completing the paperwork, it didn't take long until Ms. Shannon and her family had a new furnace to get through the winter.
"Ms. Cynthia has been a blessing because she's always calling me and asking me if I need anything, she's the best. I know people that work in Matrix and I never knew about [Family] Advocates, so she's been very resourceful. I feel like I would have a job now if the pandemic wasn't going on because she would help me get a job if she could." – Ms. Shannon
Once summer rolled around and Head Start was on summer vacation, Head Start parents like Shannon were given a care package that included diapers, wipes, and formula. The purpose of the distribution was to make sure our Head Start families had the supplies and support they needed to make it through the summer before the fall school year began. Read more here.
As the holidays approached, Shannon and her family benefitted from our Thanksgiving Food Distribution thanks to our partnership with Higher Hopes, which provided Head Start families in need with a Thanksgiving turkey, potatoes, veggies, fruits, pie, snacks, and soda. Read more here.
After Thanksgiving, however, Shannon found herself in a position that made it difficult for her to make ends meet while also wanting to provide gifts for her family for Christmas. It was then that Ms. Cynthia Withers was able to secure Shannon with gift cards to Walmart through our new partnership.
"She was really worried about how she was going to supply Christmas for her kids and then the gift cards came right on time. She was able to get household items. She bought her two older children T.V.s. She was able to get extra food and extra gifts for her children. She was just ecstatic. And plus she was adopted after she signed up for Angel Tree, so she got adopted and found out the day before the gift cards. " – Cynthia Withers
Once the holidays came around, Shannon had already received her gift cards and also found out her family was adopted for our annual Angel Tree Holiday fundraiser, which provides a holiday gift box to families in need while the remaining proceeds benefit Matrix Human Services programs. This meant that Shannon and her family received gift boxes including treats and toys for the whole family.
"It's been a blessing with the diapers and food and then the Walmart gift card and just helping me out with my home. She's just been a real blessing." – Ms. Shannon
"She is an awesome person to work with. Just awesome parent. No matter what I ask her to do, she never misses an event, whether I'm doing Zoom or whatever, she is always in attendance." – Cynthia Withers
If you would like to learn more about the ways we can help or support Matrix, please visit