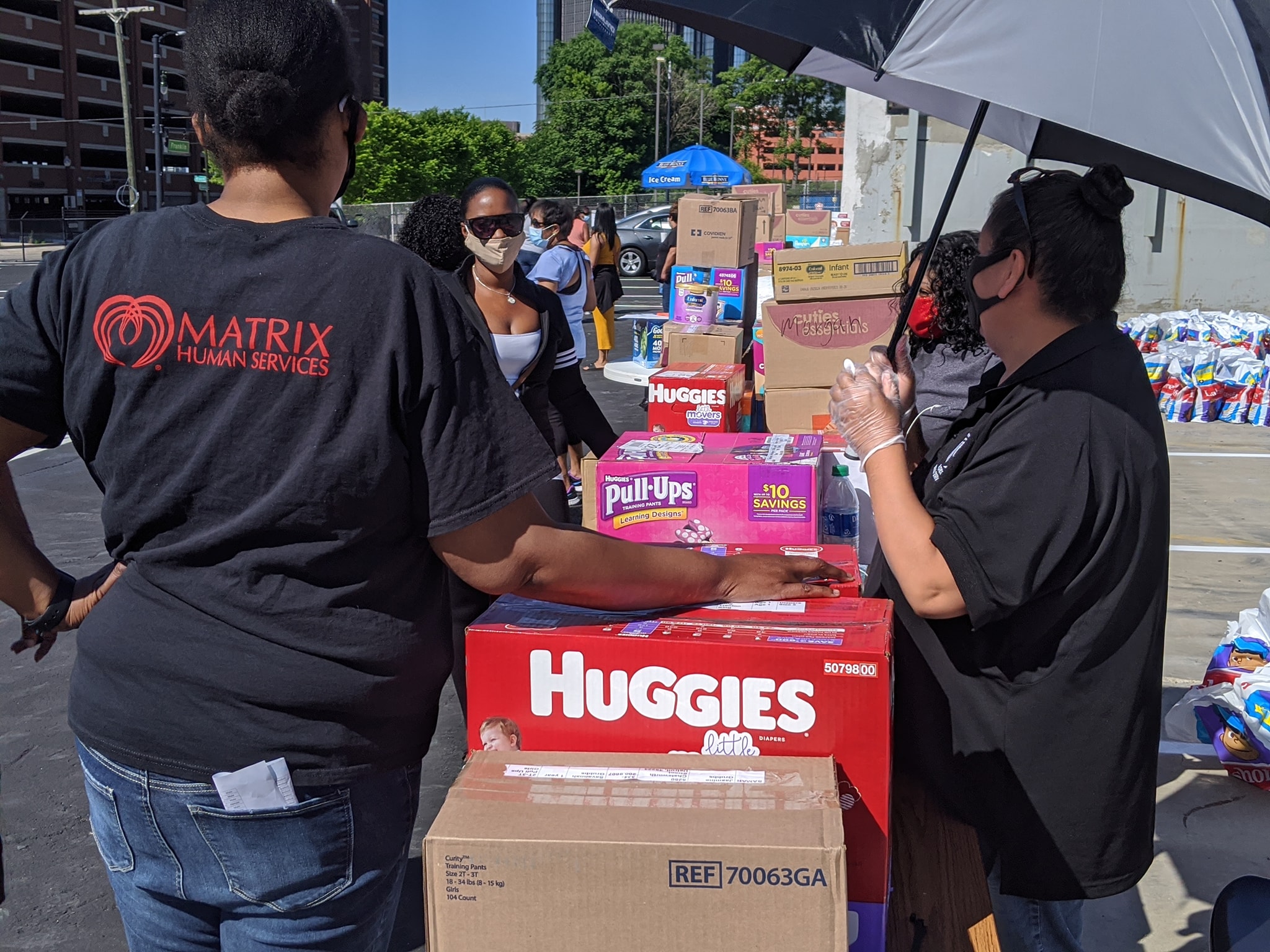 On June 17 and 18, our Matrix Human Services Head Start Care Package Distribution took place at our downtown, Woodbridge headquarters location. As the largest Head Start provider in the City of Detroit, we wanted to make sure our families at home have all the necessary supplies they need to get through the summer including diapers, wipes, formula, learning packets, masks and more. The distribution served hundreds of families from our 16 Head Start Centers while families and children are at home and no longer seeing Head Start teachers.
On the first day of the distribution, our Director of Head Start, Ms. Cristal Claussen said,
"We're here today distributing diapers, wipes, and formula to families that have asked for them as well as learning packets for kids to help them get through the summer when their teachers won't be teaching. We're doing this courtesy of the Cares Act funding. We received a grant from Wayne Metro Community Action Agency to help fund all of this, and our families will come through in the next two days and pick up the items that they need to help them and their children get through the summer."
See more photos below
Following the distribution, we were happy to receive photos from some of the families showing their appreciation for the free goodies, including Ms. Bianca Bass and her son Nyaire (pictured below) who was attending our Matrix Head Start Birth to 5 – Care Village location before the stay-at-home order began. 
"It actually helped me a lot because it saved me from actually having to spend so much money on diapers. I have enough diapers (now) for my baby to last me for… a couple of months I'd say. As far as the learning packet that was pretty helpful because it gave my son learning blocks. He likes to play with the blocks and I play with him and everything. It also has some creativity stuff in there so I was able to let him be creative with the things that was given to me. It came in handy for me, I appreciate it."  – Bianca Bass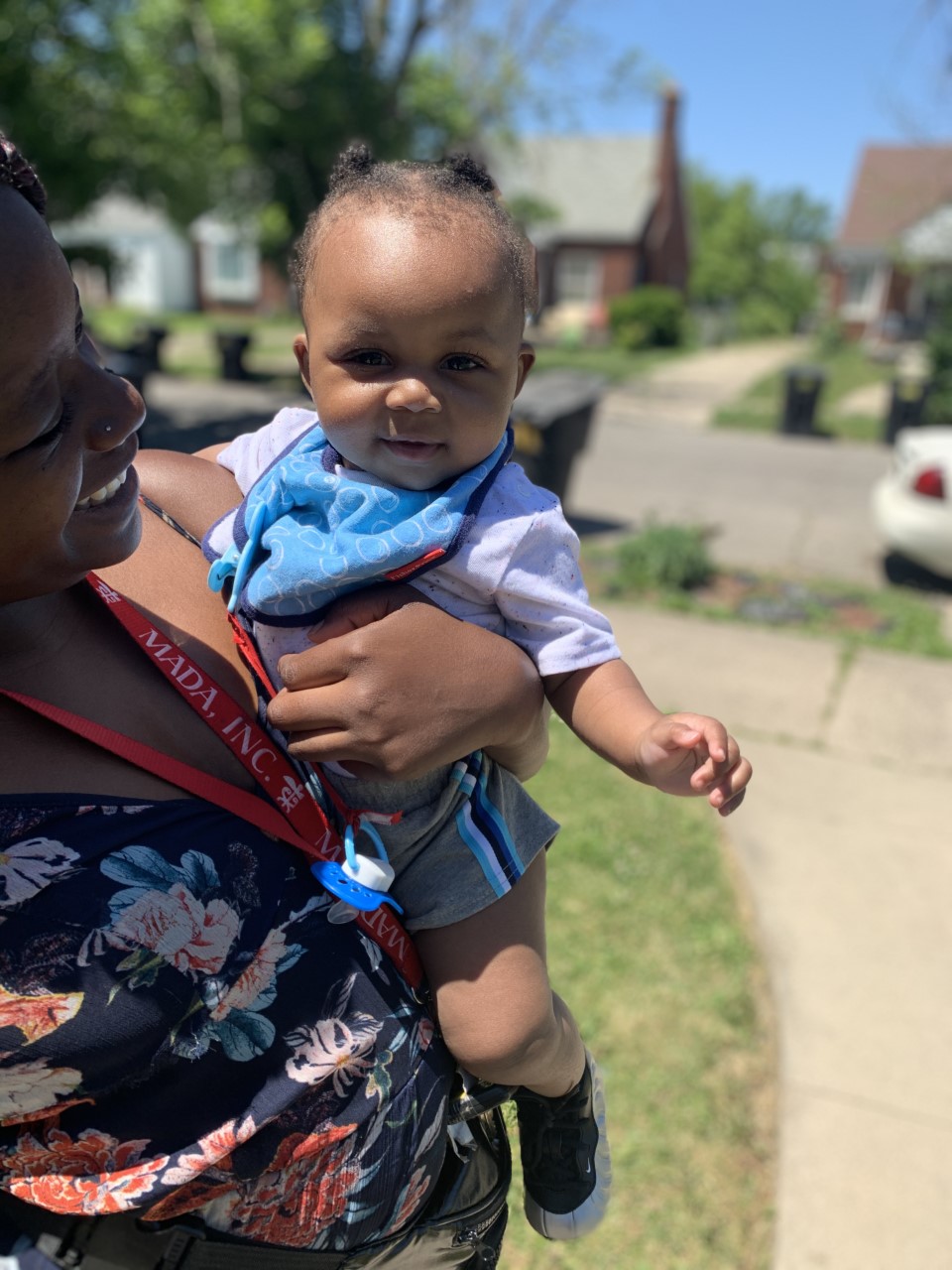 Ms. Bass and her son also received baby food at a time when Nyaire is weening off of formula and is eating a lot more baby food, which she also appreciated. 
Thank you to Blue Bunny Ice Cream for the free ice cream and Molina Healthcare for their contributions 🙂.
If you would like to learn more about our Head Start Program or information about how to enroll your child, please visit the link below and choose the 'Birth to 5' tab.