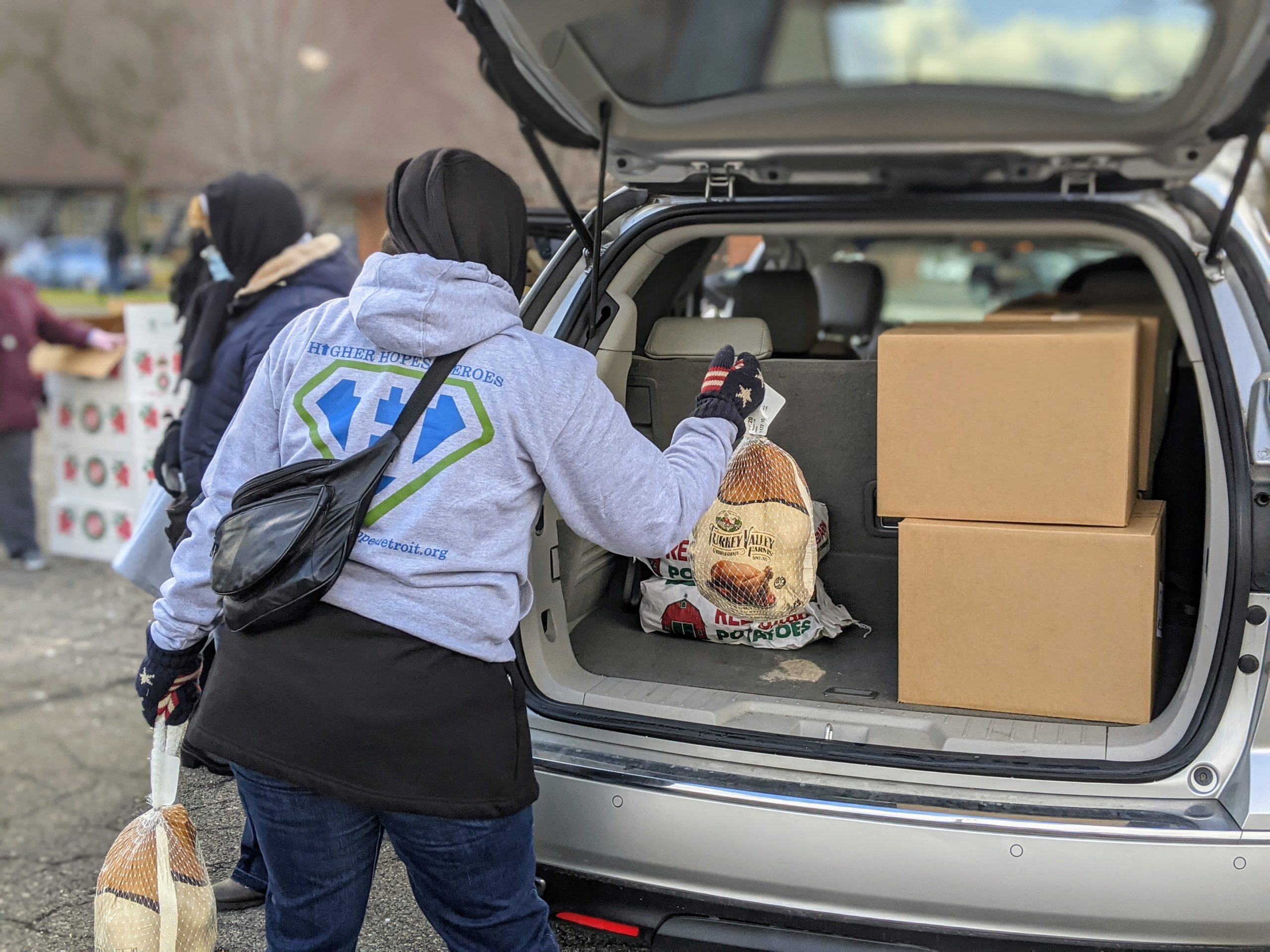 On November 23rd, the Monday before Thanksgiving, Matrix Human Services joined forces with Higher Hopes to provide Thanksgiving meals to some of our Head Start families that have expressed significant need. Higher Hopes is a non-profit that serves families with children enrolled in Early Head Start Child Care Partnership Programs with nutritious, multi-meal food kits.
Higher Hopes was able to provide the Thanksgiving food including turkeys and potatoes as well as beverages like Coca-Cola. Matrix provided the list of families and distributed the food into their cars at the drive-through distribution alongside Starfish Family Services. Some meals were also delivered to households who were unable to drive to the distribution during the time provided. In total, about 85 families received Thanksgiving meals.
See photos below
It was wonderful to see families receive a bountiful Thanksgiving meal during this most difficult time. 
Thank you to Higher Hopes for making it all possible. 
The following day, we were back at The Matrix Center with Forgotten Harvest, distributing food to anyone in need. As we are now 10 months into the pandemic and cases once again increasing, people are concerned about employment and security, while also dealing with the stress of staying healthy.
This time, we were surprised to see cars started to line up for food at 8 a.m., 4 hours before distribution began. The cars continued non-stop until distribution ended at 2 and we were completely out of food.
See photos below