ADULT SERVICES
Social Mobility Services
Our social mobility centers provide essential support to adults and seniors, helping thousands of people reach life-changing goals.
The Social Mobility Services office is located inside
The Matrix Center – 13560 E. McNichols, Detroit, MI 48205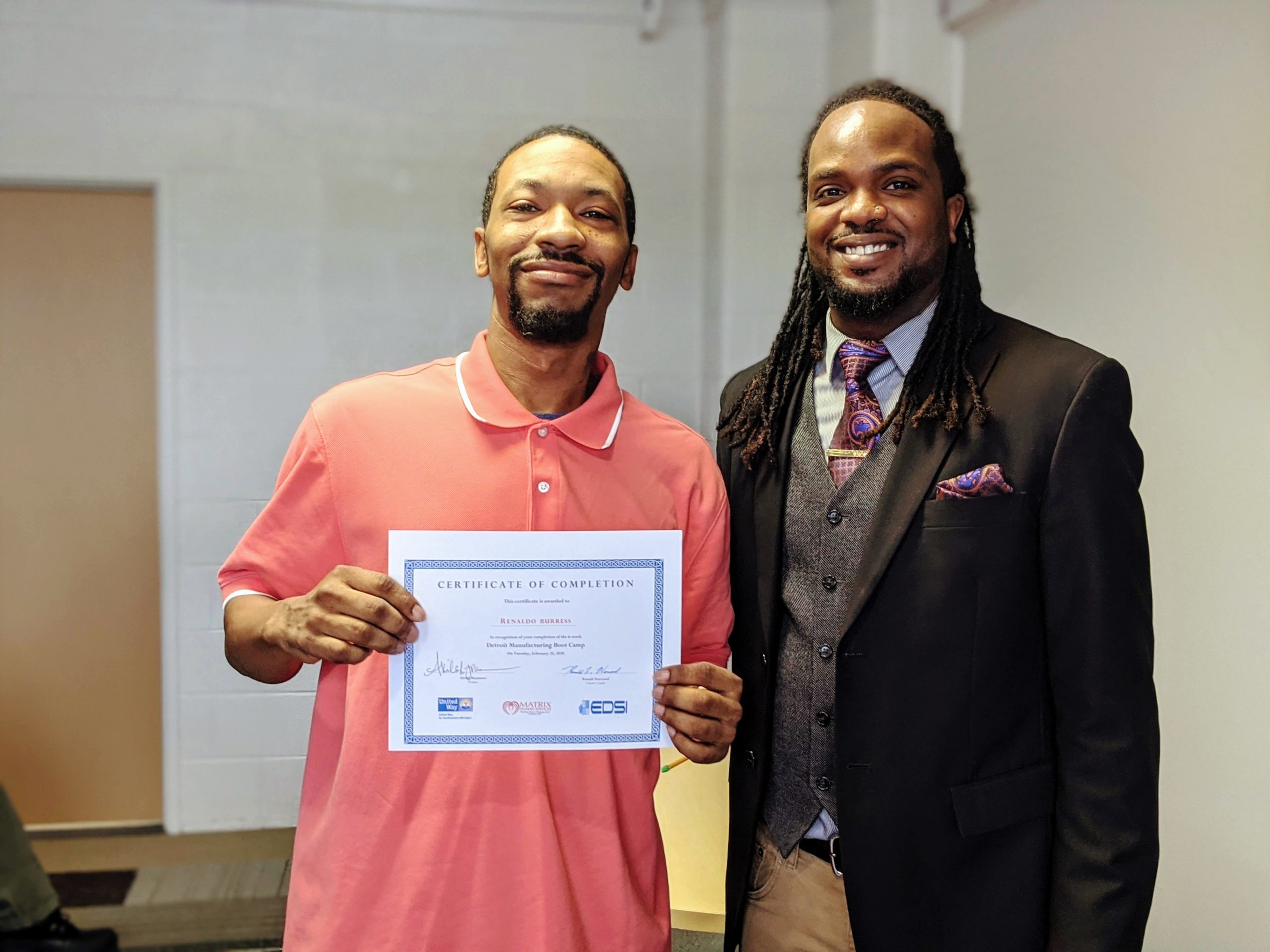 ABOUT OUR SOCIAL MOBILITY CENTERS
The Matrix Human Services Social Mobility Centers are a group of programs and services provided through our Adult and Senior Division. The collective goal of these Centers is to further support families and rebuild neighborhoods in Detroit.
We believe these programs and services, along with the support of our compassionate staff, have the capacity to move a person from poverty to self-sufficiency. By offering a strong hand-up, not just a hand-out, we help to ensure real and lasting change in the lives we touch.
The Matrix Human Services Social Mobility Centers are located inside The Matrix Center, our thriving community hub in Detroit's east-side Osborn neighborhood. The 60,000 square foot community center is home to a network of programs and services, including more than 150 mission partner organizations, all designed to meet the unique needs of our greater Detroit area community.
Click here to view/print our Social Mobility Center brochure!
MATRIX SOCIAL MOBILITY SERVICES

NOW IS THE PERFECT TIME TO TAKE CHARGE OF YOUR DESTINY!