This position has been filled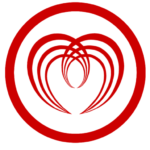 Matrix Human Services
POSITION TITLE: LABOR RELATIONS MANAGER
DEPARTMENT: HUMAN RESOURCES
REPORTS TO: CHIEF EXECUTIVE OFFICER (CEO)
SUPERVISES: None
FLSA: EXEMPT
JOB SUMMARY/ACCOUNTABILITY:
The Labor Relations Manager reports to the Chief Executive Officer (CEO). The Manager is responsible for day-to-day operations and relations with the union staff and the union representatives. The Labor Relations Manager will serve a vital role in maintaining positive union/management relations as well as retaining the Matrix culture throughout the bargaining unit.
POSITION QUALIFICATIONS:
Bachelor's Degree in Human Resources Management or related field
Eight (8) plus years of labor union relations including negotiations, contract interpretations, and grievance process experience
Three (3) years of management experience
Ability to maneuver through tense and sometimes adversarial situations without taking things personally.
Proven exceptional conflict management skills
Strong analytical, problem solving, documentation, record keeping, and organizational skills are needed. Strong writing skills are a must.
Outstanding interpersonal, negotiation, team-building, and communication skills
Strong working knowledge of federal and state employment laws, and labor relations
Experience training managers on labor relations and contract content and understanding
Ability to solve practical problems and deal with a variety of concrete variables in situations where only limited standardization exists
Full proficiency in Microsoft suite including: Word, Excel, Outlook, PowerPoint, Visio
Highly effective problem-solving ability
Self-driven with the ability to recognize improvement on processes and take initiative to execute changes
Focused attention to detail, well-organized and demonstrated ability to prioritize multiple tasks, achieve desired results and adapt favorably to changing priorities
Develop strong trusting relationships in order to gain support and achieve results
Strong conflict management skills
Be flexible and available to interact with employees at all levels
Excellent verbal and written communication skills
GENERAL RESPONSIBILITIES:
Main interface for day-to-day operations with the union representatives and company stewards.
Manage day to day aspects of the collective bargaining agreement including dispute resolution, the grievance process, and reaction to union responses
Be a partner supporting managers in the field through continual training on rights and responsibilities to better equip them with the tools to effectively manage a union workforce.
Build positive relationships with operations partners, union representatives, HR colleagues and specialists, and other business partners to jointly deliver business objectives and resolve issues
Form relationships with line staff in the bargaining unit to understand concerns and head off issues.
Foster an effective, inclusive work environment / culture and relationships, balancing employee advocacy with stewardship of company goals and values
Coordinate all investigations involving union staff including determination and coordinating of appropriate documentation and recommend corrective action to the CEO for review and approval.
Manage and coordinate the grievance process.
Interface with the company's labor attorney on aspects of the contract, responses to the union, and other legal issues.
Assist with contract negotiations under the direction of the CEO.
Build objective relationships with both management and union partners
Develop various reports using excel, PowerPoint, word, and others to keep management informed of key metrics.
Provide management training regarding labor relations, and union contract content and understanding.
Other duties as assigned to support the Human Resources department.
WORKING AND ENVIRONMENTAL CONDITIONS:
Works in a normal office environment with usual pressures of managing personnel and dealing with time constraints. Because of multiple sites within the department and the need to meet with others within the community, it is common to drive to several locations, sometimes in inclement weather.
CONTINUOUS QUALITY IMPROVEMENT AND ETHICAL CONDUCT:
All personnel of Matrix must adhere to the NASW Code of Ethics and incorporate Continuous Quality Improvement efforts into their everyday performance. All employee of Head Start must adhere to the federal regulations and requirements for Head Start operations including the Performance Standards, Licensing rules, and be of Good Moral Character as stated in the Code of Ethics.
Demonstrate and actively promote an understanding and commitment to the mission and values of Matrix Human Services