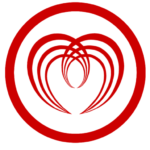 Matrix Human Services
REPORTS TO:              Clinical Services Supervisor for Ryan White Program
SUPERVISES:               None
FLSA:                           EXEMPT
This position is contingent upon continued grant funding for Ryan White Case Management Grant.
JOB SUMMARY/ACCOUNTABILITY:
Plans and oversees direct HIV/AIDS patient care services in accordance with contract specifications. Conducts patient intake, assessment, service planning, ongoing monitoring and evaluation, periodic reassessment, and discharge of patients participating in the program. Secures, promotes, and evaluates cost effective community based products and services for identified patients.
Required Education, Experience, and Other Requirements:
MSW Degree preferred, Master's Degree in related health/human services field. Bachelor's Degree in related health/human service field or related direct client service experience which has been performed under the supervision of a human services professional for a period of two years of full time service. Must successfully complete Case Management Training within the first year of employment.
Minimum of one (1) or more years of direct client contact and/or work experience within a home health care agency preferred. Direct knowledge of community programs and resources providing support to HIV patients preferred.
Current licensure/certification to practice in the State of Michigan, if applicable.
PC literacy and comfort with various forms of case management software.
Interpersonal skills and the ability to see, hear, speak and write English to communicate effectively with public and staff. Good verbal and written skills.
Analytical ability sufficient to resolve problems requiring the integration of data from diverse sources.
Essential Job Functions:
Demonstrates competency in all facets of clinical interaction including intake, assessment, reassessment, service planning, progress notes and referrals.
Implements and evaluates plan of care for each patient. Conducts ongoing review of client's needs and links to appropriate resources.
All clinical documentation (intake, assessment, reassessment, service plans, progress notes, releases of information, etc.) are completed fully and within time frames designated.
All administration documentation (URS, service activity logs, quarterly grant data statistics submission) are completed fully and within time frames designated.
Educates and builds relationships with other providers of service including physicians, clinics and the public. Maintains awareness of community changes which could impact service delivery.
Maintains professional conduct with colleagues and facilitates effective interaction in one on one situations and in meetings. Ability to be a team player.
Participates in ongoing trainings to increase skill level as both a presenter and an active audience member. Conducts community outreach and networks with other service providers developing new venues for the program to participate in.
Staff maintains professional conduct with clients including being on time for visits, returning phone calls, maintaining professional boundaries and educating clients on all MHS services.
Supplemental Job Functions:
Maintains and enhances professional expertise through appropriate educational/organizational activities.
Develops and demonstrates a proficiency in the use of computers.
Maintains knowledge of requirements of regulatory, licensing and accreditation agencies including Standards of Care for HIV/AIDS case management.
Performs other duties as assigned.
WORKING AND ENVIRONMENTAL CONDITIONS:
Works primarily in a normal office/clinic environment with usual pressures and dealing with time constraints. Primarily works traditional business hours but at times may need to be able to work non-business hours, such as on weekends or evenings.
Ability to travel throughout the service area under the grant (Region 1) which consists of the City of Detroit and counties of Wayne, Oakland, Macomb, St. Clair, Monroe and Lapeer.
CONTINUOUS QUALITY IMPROVEMENT AND ETHICAL CONDUCT:
All personnel of Matrix must adhere to the NASW Code of Ethics and incorporate Continuous Quality Improvement efforts into their everyday performance. All employees of Matrix Community Health must adhere to the federal regulations and requirements of the respective grant funding their position as well as the Performance Standards, Licensing rules, and be of Good Moral Character as stated in the Code of Ethics.
Demonstrate and actively promote an understanding and commitment to the mission and values of Matrix Human Services