Overview
Join Matrix Human Services for an inspiring thought leaders panel aimed at transforming Detroit into a brighter and more resilient community. We recognize the pressing challenges of housing and trauma in Detroit. Housing affordability and stability remain elusive for many residents, leading to trauma and worsening existing in our communities.
Building Hope is a gathering of passionate individuals dedicated to tackling the challenges of housing and trauma in our city.
Together, we will explore innovative solutions, share success stories, and foster collaborations to create sustainable housing options and support systems for those affected by trauma. This event will bring together experts, community leaders, and individuals like you who believe in the power of unity and compassion.
Let's work hand in hand to build a brighter future for Detroit. Join us at Building Hope and be part of the positive change our city needs!
Changing Lives Across Detroit Everyday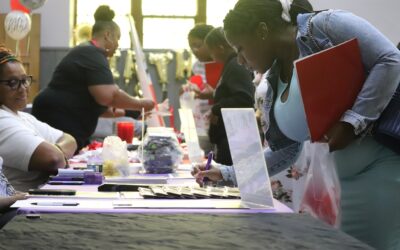 On Saturday, August 26, the Matrix Center hosted Birth & Beyond, a comprehensive services event to provide wraparound support for families. As the name suggests, the Birth & Beyond Resource Fair went beyond by offering an overview of resources available to...
read more