You are cordially invited to participate in Detroit's premier virtual art auction, ArtWorks Detroit, in support of Matrix Human Services.
ArtWorks Detroit
ArtWorks Detroit, the premier charity art auction that benefits Matrix Human Services, will take place from Friday, August 26 – Wednesday, August 31, 2022!
All bidding will take place virtually, but the collection can be viewed in person at Collected Detroit. We have two exciting experiences planned to check out this year's collection in person. 
First up, we are kicking off the festivities with an invite-only private Preview Party at Collected Detroit on Friday, August 26 from 6:00 – 9:00 pm. Guests will enjoy an exclusive viewing of this year's collection while enjoying complimentary cocktails and heavy hors d'oeuvres from Carrabba's Italian Grill.
From Saturday, August 27-Wednesday, August 31, previews made by appointment will be available at Collected Detroit. Refreshments will not be offered during this experience. 
We are thrilled to showcase our collection of local and nationally sourced masterpieces from the talented Darcel Deneau, Darin Darby, Judy Bowman, Jeff Cancelosi – and more! We look forward to launching our collection online this year and will provide more information when it is available to view on the ClickBid auction site, which has powered the past 2 ArtWorks Detroit auctions.
ArtWorks Detroit has historically been one of Matrix Human Services' most profitable fundraising events and, with your help, we can continue that success!
Proceeds from ArtWorks Detroit power critical services and programs designed to close the needs gap for underserved Detroiters. These resources provide a hand up NOT a hand out, allowing beneficiaries to rise to self-sufficiency.
Your support is vital to us continuing this work!
Participating as a bidder will be free of charge. To secure a spot and to stay updated with special ArtWorks Detroit announcements, please click below to register with ClickBid.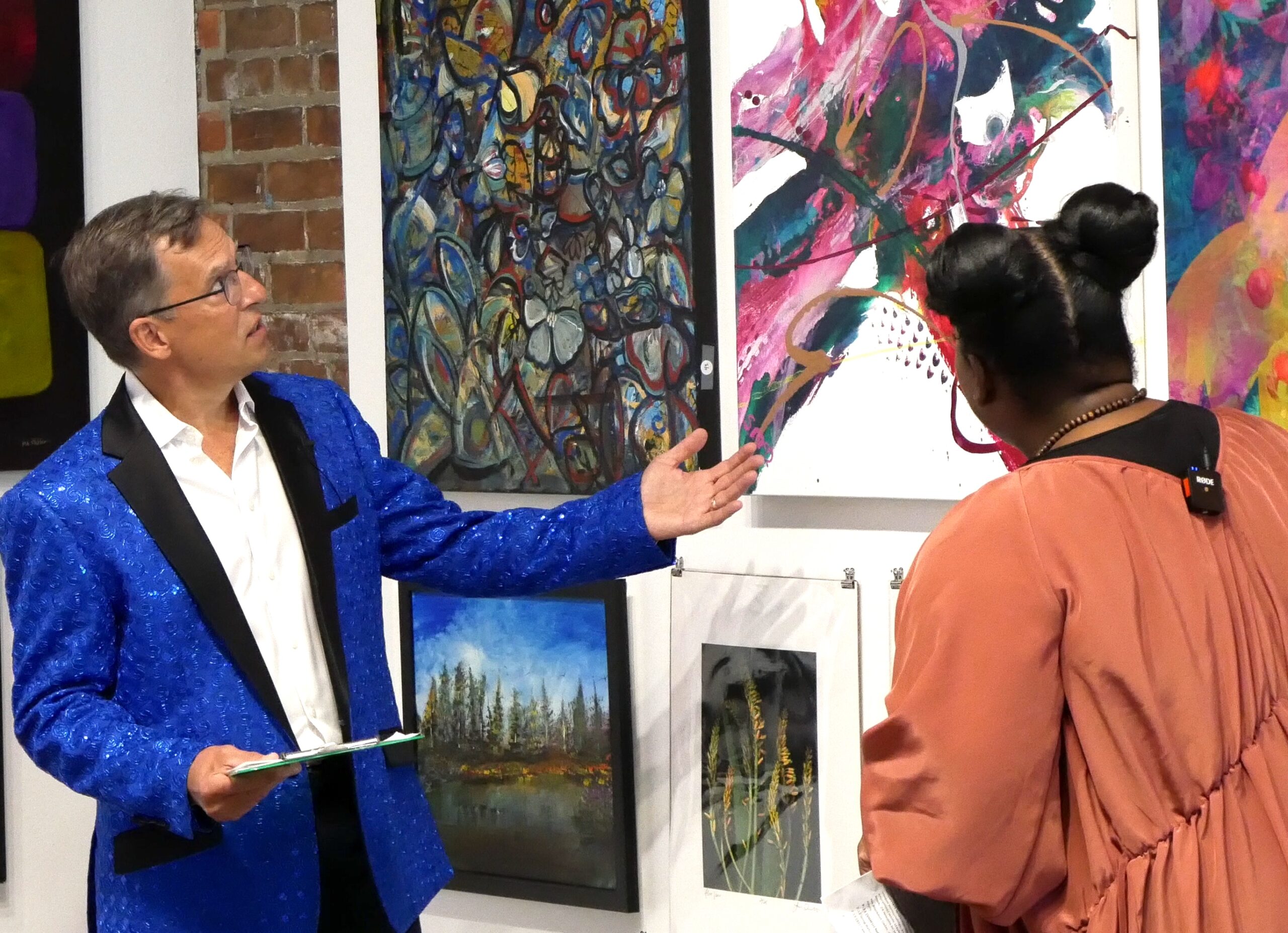 ArtWorks Detroit – What to Expect
Online bidding will be available digitally from 8:00 am on Friday, August 26th through 10:00 pm on Wednesday, August 31st via ClickBid. We will host a ticketed Preview Party on Friday, August 26 at Collected Detroit. You may also visit Collected Detroit to preview the art by appointment starting Saturday, August 27. Don't miss the artist exclusives that will air on the Matrix Human Services Facebook page throughout the auction window! To prepare you for this exciting week, you will receive a timely cadence of information leading up to ArtWorks Detroit once you register as a bidder.
Auction Opens
Friday, August 26th
8:00 am
Private Preview Party
Friday,  August 26th
6:00 pm to 9:00 pm
In-Person Viewing:
Saturday, August 27th –
Wednesday, August 31st
Auction Closes
Wednesday, August 31st
10:00 pm
Your participation is crucial to our success. Because of your generosity, we will be able to continue providing services to people who desperately need them. Proceeds from the auction will continue to fund services for our children, youth, adults, seniors, and families, who are counting on organizations like ours to provide not just hope, but real answers. Since March, we have been able to provide food and care packages to hundreds of families in need and will continue to answer the call of our community with your help. Generally, we also operate the largest Head Start program for underserved children in Detroit, the largest HIV/STD prevention programs in metro-Detroit, and have programs for all ages.
THANK YOU TO OUR SPONSORS