Social Mobility Services
NOW IS THE PERFECT TIME TO TAKE CHARGE OF YOUR DESTINY!
Our social mobility centers provide essential support to adults and seniors, helping thousands of people reach life-changing goals.
ABOUT OUR SOCIAL MOBILITY CENTERS
The Matrix Human Services Social Mobility Centers are a group of programs and services provided through our Adult and Senior Division. The collective goal of these Centers is to further support families and rebuild neighborhoods in Detroit.
We believe these programs and services, along with the support of our compassionate staff, have the capacity to move a person from poverty to self-sufficiency. By offering a strong hand-up, not just a hand-out, we help to ensure real and lasting change in the lives we touch.
The Matrix Human Services Social Mobility Centers are located inside The Matrix Center, our thriving community hub in Detroit's east-side Osborn neighborhood. The 60,000 square foot community center is home to a network of programs and services, including more than 150 mission partner organizations, all designed to meet the unique needs of our greater Detroit area community.
Click here to view/print our Social Mobility Center brochure!
We will be delivering virtual financial education classes providing our workbooks online for download. We will also continue to provide 1:1 coaching that includes free credit report monitoring and support via video chatting, phone appointments, text messaging services, and email. As always, we will continue to guide our clients regarding financial and housing emergencies, late payments, other resources during the crisis. We can help walk people through the process.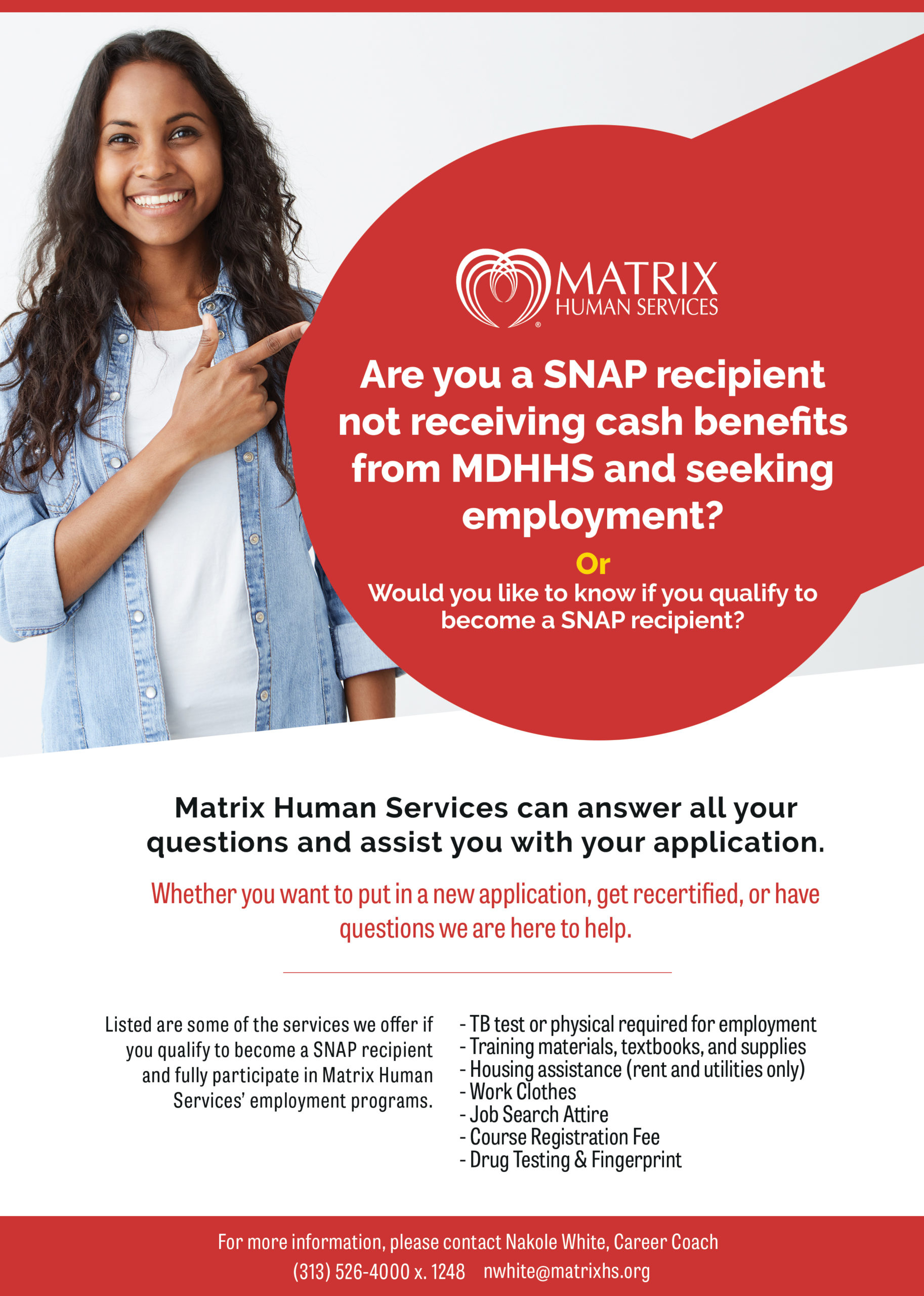 Would you like to know if you qualify to become a SNAP recipient?
Matrix Human Services can answer all your questions and assist you with your application. Whether you want to put in a new application, get recertified, or have questions we are here to help. Listed below are just some of the supportive services we can help you with if you qualify to become a SNAP recipient and fully participant in Matrix Human Services programs to become gainfully employed.​​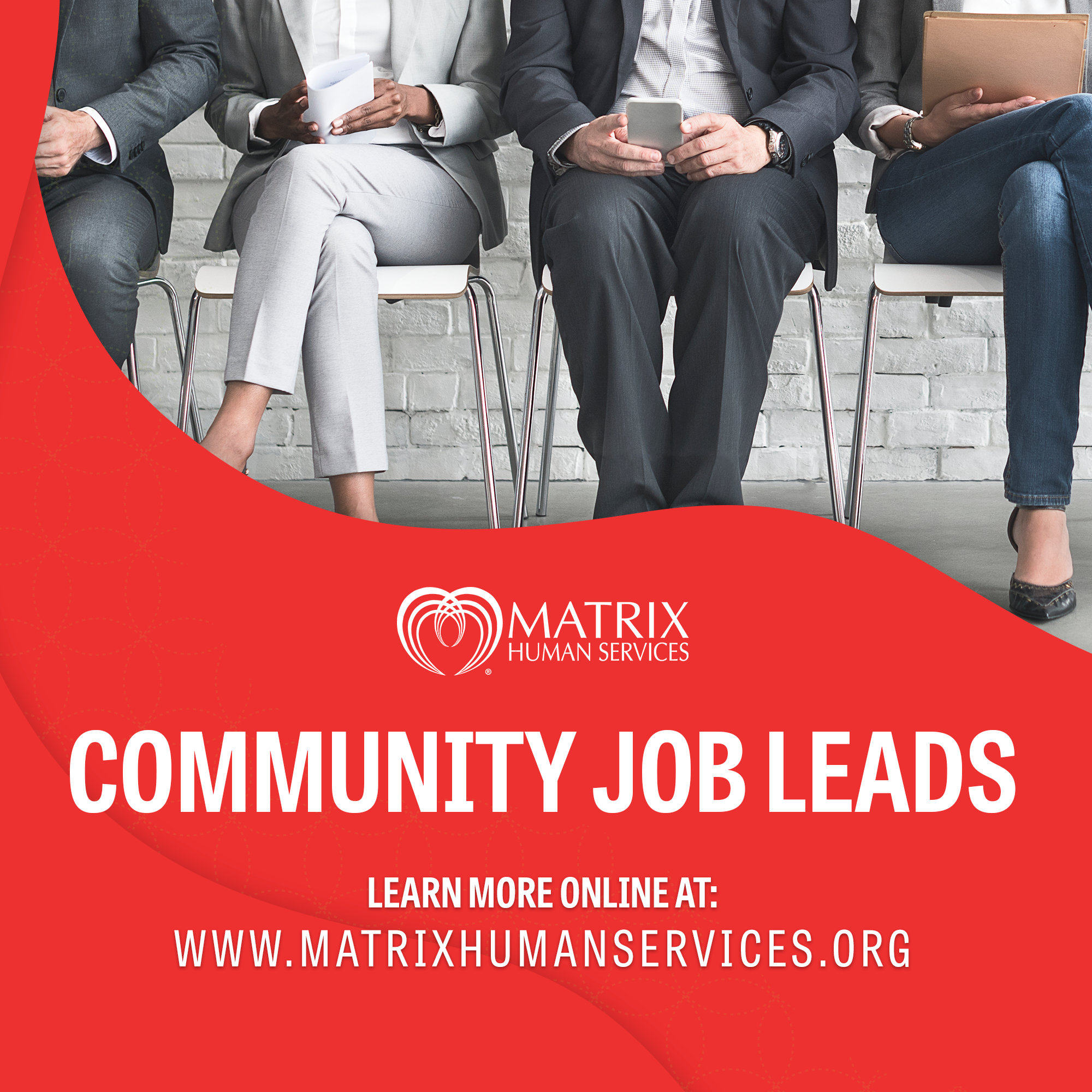 Many have been laid off, and we know this moment is scary and challenging. During this time of economic instability caused by the COVID-19 pandemic, we are here to assist anyone in need of finding work and securing employment. Our employer partners are still looking for a qualified workforce, and many are still hiring. We equip clients with job readiness skills and training so that they are prepared for any opportunity that comes their way
The Social Mobility Services office is located inside The Matrix Center located at 13560 E. McNichols, Detroit, MI 48205
With sponsorship and support from Warner Norcross