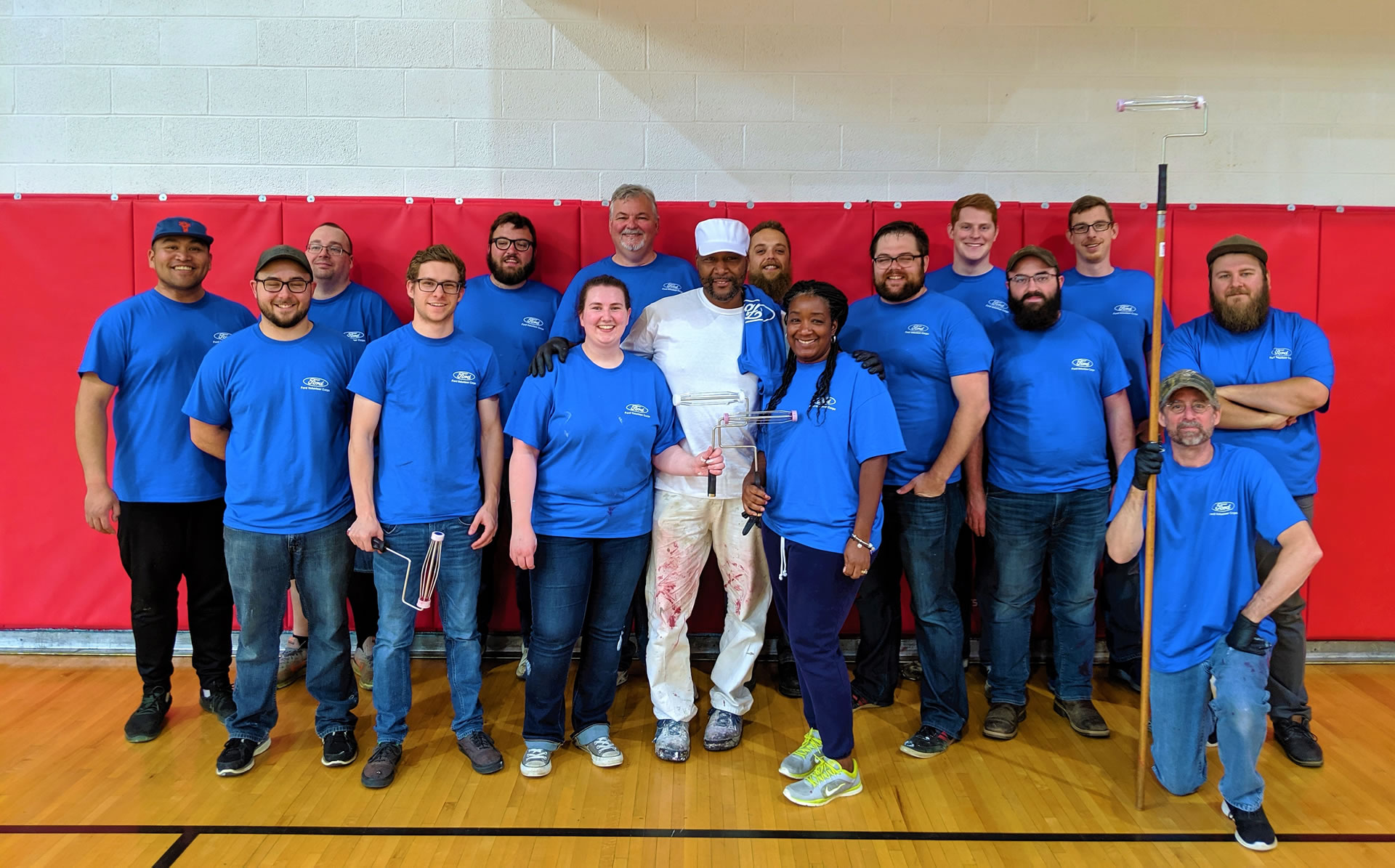 During the week after Father's Day,  June 17th through the 21st, Matrix was more than thankful to receive volunteer assistance from

Ford

employees every day of the week! We also were very grateful to have volunteers come from

Meridian Health Plan and Daly Merritt – Assured Partners Insurance.
Here's a short breakdown of everything they did:
On Monday, the inside of The Matrix Center (on E. McNichols, rd., Detroit) received a paint job! The biggest project was painting the gym, and the volunteers from Ford had it done in only a couple hours (The power of teamwork)! They also painted some hallways and the stairwell.
On Wednesday, The Matrix Center received an array of help, this time on beautifying the outside of the building. This included assistance from the Ford volunteers AND Daly Merritt insurance who weeded and cleaned around the building. Volunteers from Meridian Health Plan were fantastic with laying mulch around the outside of the building as well! The Matrix Center is now looking better than ever.
On Tuesday, Ford volunteers distributed food to the community at The Matrix Center and helped create plastic bag mattresses for the homeless. This included handing out milk, eggs, bread, fruit, veggies, sweets, meats, pistachios, and more, which is received from local grocery stores.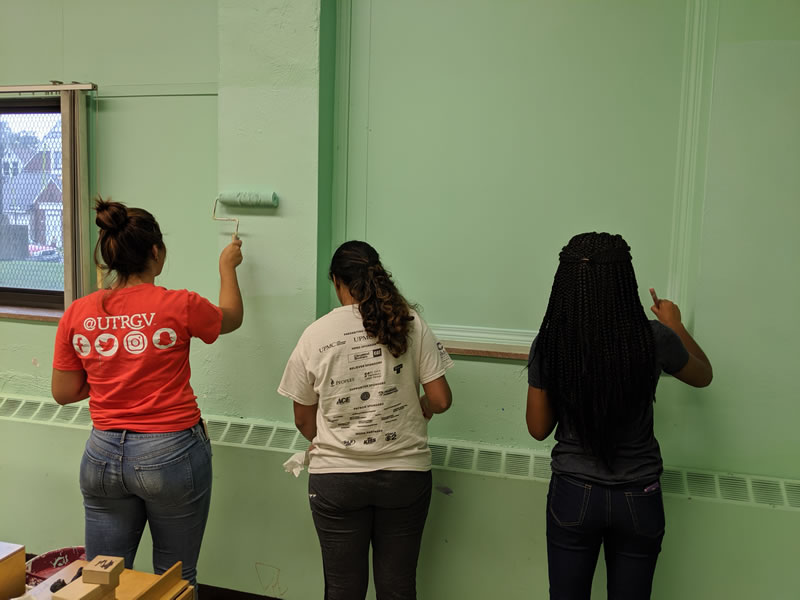 On Thursday and Friday, Ford volunteers helped us beautify two of our Head Start locations by painting the hallways and classrooms!
Considering the painting budget for Matrix can add up to $50k annually, we could not be more grateful to these volunteers for providing their time, effort, and energy toward helping to improve our centers. Volunteers received free lunch daily and the opportunity to give back to the city of Detroit.
Want to volunteer for Matrix as an individual or a group for a great team building and/or social volunteering experience? Visit our

 

volunteer page!