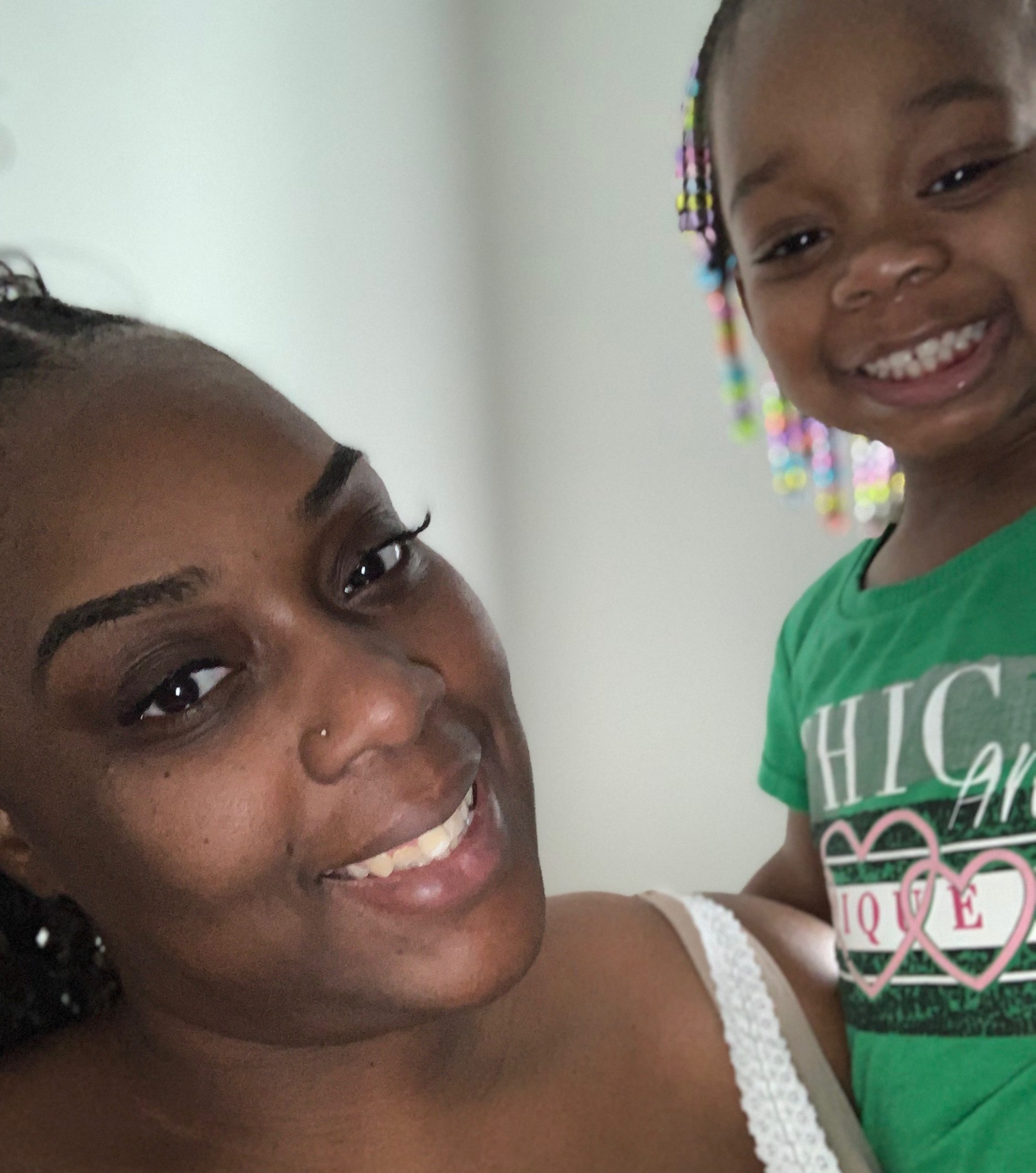 Shavawn

 

Rozier

is a parent in the Matrix Early Head Start (EHS) – Child Care Partnership (CCP) program at our Ready 2 Learn partnering center on Detroit's west side. Her daughter, Mi'cahla

Rozier,

has been attending the Early Head Start program for the past 2 years and has enjoyed every area of it.                                                                                                                                                                                                   
Shavawn

has been an active parent who completed the parent curriculum called "Parent Gauge" through the Center on the Social and Emotional Foundations for Early Learning (CSEFEL), and is a member of the Policy Council. Just before the COVID-19 pandemic, she started her training with Matrix Parent Family Community Engagement Manager, Ms. Delana Jones to help facilitate the CSEFEL trainings.                                                                                                                                                                                                                                                                                              
Because of her active participation and engagement with all of our events held, she earned an all expense paid a trip to the 2019 National Head Start Association conference in Chicago. While at the conference,

Shavawn

independently attended classes geared toward parent engagement and fully participated in her sessions.

Shavawn

took all that she learned from being apart of Matrix EHS/CCP and applied it to her life.                                                                                                                                                                                                                                                                                                   
Little did she know then how useful the training would be after COVID-19 swept the country, closing all schools including Head Start throughout the state, making

Shavawn the stay-at-home teacher for her child.                                                                                                                                                                                                                                                                                                                                              
"Matrix EHS/CCP has helped me put in perspective that advocating for my family and myself is a lasting tool that I can pass on to my children as they grow. With the support from my FA, I have set goals for myself and my children that I am to achieve daily. The resources received were very helpful at the time of need. The CSEFEL training's have helped me put in place new ways to correct my children's behavior without stressing myself out. I now have innovative ways to teach as well as learn from my children. I now understand my children's emotions better and I am thankful that with the support of this program and am now an overall better parent." – Shavawn Rozier
Thank you Shavawn for your active participation and being a role model for other Head Start parents!