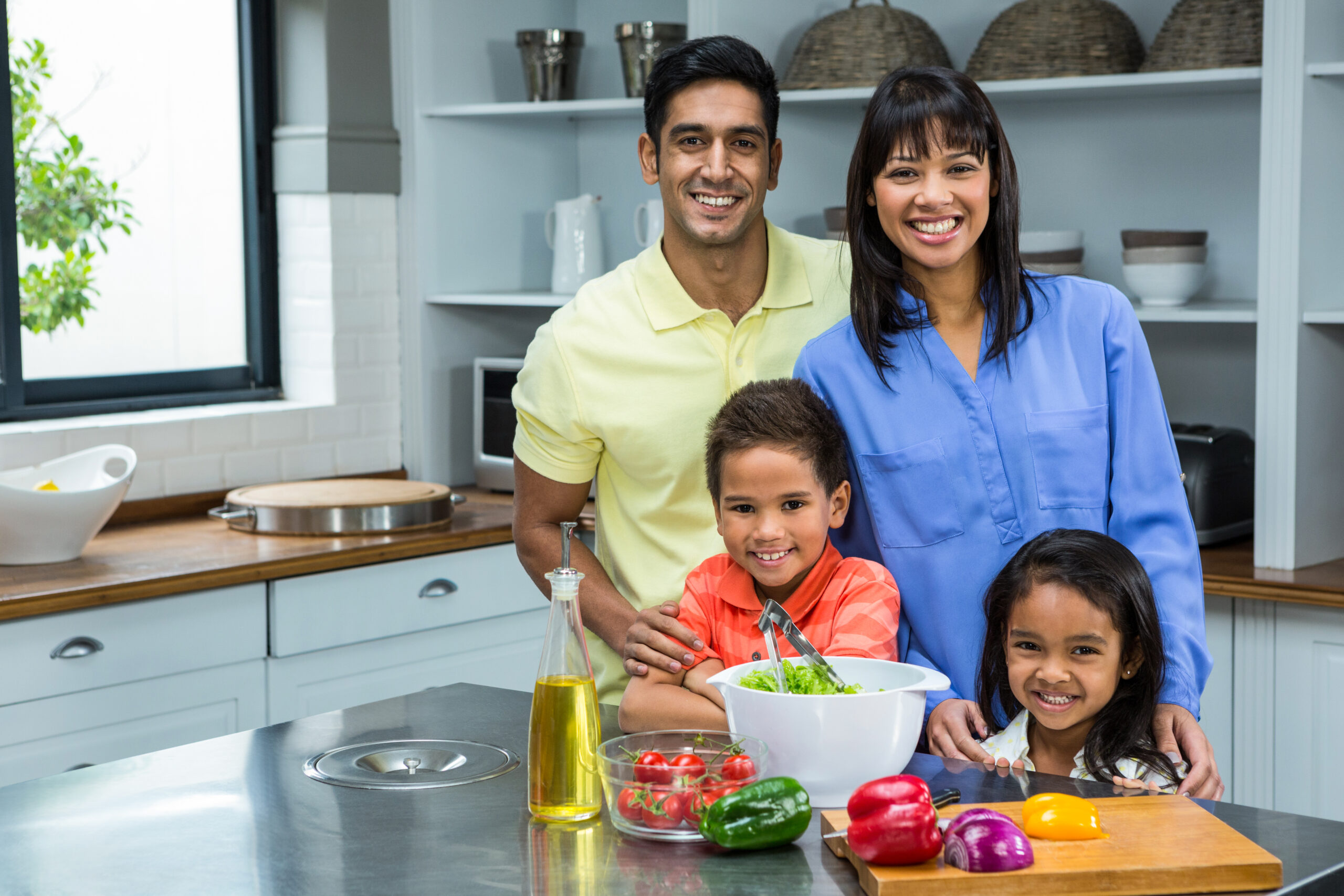 *The names in this story have been changed for confidentiality
When Bernice and her husband Ricardo decided to move to Michigan in 2019 with their two children, they could not have predicted the challenges that would lie ahead.
After they began work in the same restaurant, life was stable, and they enrolled their three-year-old son in The Matrix Human Services Head Start Program for children Birth-to-5, providing free education and child care, five days a week. But like many others, their world was turned upside down when the COVID-19 pandemic took off. Not long afterward, Bernice and Ricardo were both laid-off with no way to support their family since they did not qualify for unemployment or other public assistance.
"We were very worried about how we were gonna make it, how we were gonna feed our children and pay the bills and pay the rent. In a way, we trusted God that something would come up for us and our family, but we were very worried." – Bernice
As the family struggled to find a way to stay afloat, Matrix Human Services Family Advocate, Rocio, immediately began to provide extra assistance to the family, including food distributions directly to their house. It was at this time that the family began to realize all of the wrap-around services Matrix Human Services offers, including emergency assistance.
"The food deliveries from Rocio were very very helpful, so we could have food to give to our children in those difficult moments." – Bernice
As the pandemic continued, Matrix Human Services formed a partnership with Wayne Metro Community Action Agency and Atlas Wholesale Food Company to provide drive-through food distributions specifically for Head Start families in need. This partnership granted Bernice and her family with $400 credits allowing her to place orders online for the food she needed. She could then drive to a nearby Head Start location to pick up the food she ordered on distribution day.
In the meantime, Rocio assisted the family with applying for emergency Medicaid health insurance, which they received. Furthermore, the family was given emergency funds for essential items, including a $300 stipend in May and two Wal-mart gift cards delivered to their home, totaling $1000.
"We were very very excited about it and we were very happy and surprised that we got all that help. We had just recently moved to the state and we didn't have any other ways to get any help, and we were very very excited and grateful." – Bernice
Another consideration for the family was continuing their children's education while everyone was home during the stay-at-home orders, however, since the family did not have internet access, they had no way to continue with virtual learning. But since their three-year-old son was enrolled in our Head Start program, the family received a free tablet with internet access so he could communicate with his teachers from home. This also benefitted the rest of the family including their ten-year-old son who could use the tablet as well.
"He was very excited when he received the tablet and the family was very happy to be able to continue his online learning since we didn't have any access to internet or devices, except a phone, but most of the time the phone was not even connected to the internet. So it was very helpful and he has been doing great with his online classes. Now that he's back in the center, he's happy to be there as well." – Bernice
When the holidays came around, once again, Matrix Human Services Family Advocate, Rocio, was able to find the family assistance when they would otherwise go without gifts. By submitting the family for the "Toys for Tots" Campaign, the family received numerous gifts, including two bicycles, one for each of their sons. The family was also "adopted" by our annual Angel Tree holiday event, connecting donors with families in need. The family received two tailored holiday gift boxes for their children with age-appropriate gifts.
With the assistance received from Matrix, the family was able to pay their rent and utilities, and now, Ricardo is back to work at the same restaurant, allowing the family to get back on their feet and feel stable once again.
"We are very grateful to God because he put people on our way to help us get out of this crisis and that's including Head Start. We are very very grateful that during this lockdown we were able to survive and now we are finally feeling stable again." – Bernice
Learn more about our Head Start Program or enroll your child today at the link below