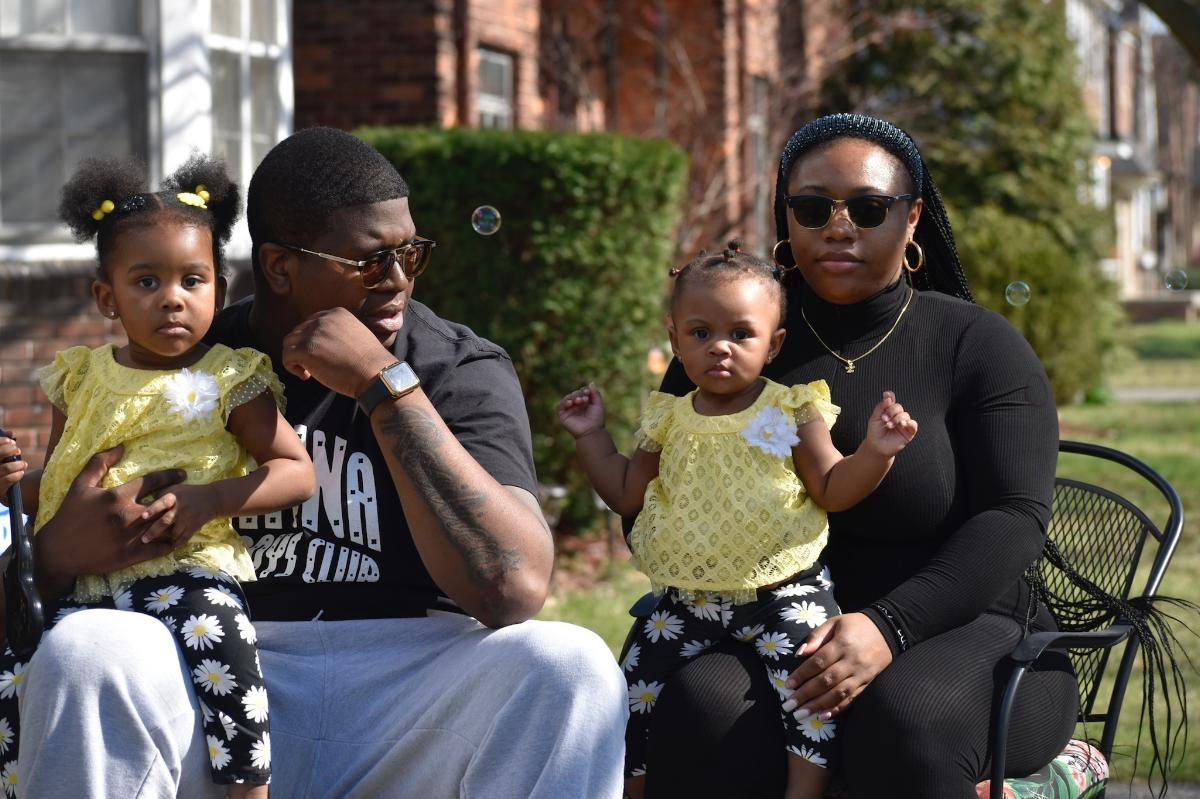 Up until 2021, life was relatively smooth for the Williams family. Dad was working for Great Lakes Water Authority as a technician while Mom took care of her daughters, the youngest of which was born at the very beginning of the COVID-19 pandemic. Despite the difficulties of navigating the pandemic while raising her newborn, everything was under control until a work situation changed in the summer of 2021. Dad was ready to try a new career, he had been working toward being a Journeyman Millwright, allowing him to install and repair industrial machinery.
However, things did not go as planned. Despite being told that summer time was the busiest season for contract employees like Journeyman Millwrights, Dad found himself not being assigned work.
"They work out of a Union Hall and they are 1099 gig workers, and they have to assign him to an assignment, but he wasn't assigned to anything for almost three to four months. So it was really tough knowing he was out of work for that long, then we were behind on the rent." –  Ms. Williams
Being behind on the rent was a compounding issue of course because with two young daughters, some things are non-negotiables.
"The whole time we were just out here trying to make payments and keep the household intact. You know we still gotta have pull-ups and food and necessities. It was really a lot." 
To make matters worse, rent had increased another $100 a month and the family had already been planning to leave the apartment due to issues with the building and landlords, but they suddenly found themselves stuck there. Leaving without paying the rent was not an option because it would both ruin their credit and their opportunity to buy their own home, a dream they had planned for the near future.
It was at this crucial moment when Ms. Williams happened to be looking for a pre-school for her daughters and found Matrix Human Services Head Start Program, that hope began to turn in the family's favor. 
Ms. Williams decided to contact Matrix Human Services Head Start Program because a Mom to one of her friends worked as a Center Manager at the Lakewood Center. Knowing the care this mother put into her kids, she sensed Matrix was a place she could trust. After enrolling for Head Start, Ms. Williams was happy to learn her daughters would be going to the same school where her friend's Mom works. That is when she met Ms. Adrienne Word, Family Advocate at Matrix Human Services.
Since every parent is assigned a Family Advocate once they enroll with Matrix Human Services Head Start Program, Ms. Williams was able to share her housing issues with Ms. Word, not knowing what to expect. Hearing of the situation prompted Ms. Word to recommend CERA, a COVID Emergency Rental Assistance Program that provides rent and utility assistance to eligible renter households in Detroit, Hamtramck, and Highland Park, so families can maintain rental stability.
This is exactly what the family needed.  
CERA has already approved the family for assistance which will cover three months of un-paid rent as well as money toward future months as well, with the option to re-certify for another round of support.
"It just makes me so appreciative for our situation and being able to come out on top, because I know a lot of people don't have the same outcome as this… When we see a homeless person and we wonder how they got there.. this would be one of the scenarios to how they got there."
Now that rent is under control and her children are in school, Ms. Williams can focus on her many dreams and desires, the biggest of which is to one day own and operate an online credit repair company, to help people who faced similar circumstances as she did.
Currently, Ms. Williams continues to raise her daughters while making ends meet utilizing her skills to help people with their taxes, do their nails, sell jars of sweet treats, whatever it takes to keep the family afloat. Dad is now working full time and her daughters are doing great in school as well!
"I really do appreciate what they're doing and my kids are learning so much. They catch on to stuff so quick and so fast and I really feel like everybody should take advantage of this, if they can."
Learn more about our Head Start Program or enroll your child today at the link below