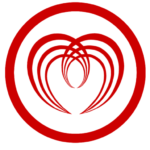 Matrix Human Services
POSITION TITLE: Social Determinant Advocate
DEPARTMENT: Matrix Community Health
REPORTS TO: Vice President
SUPERVISES: No
FLSA: Exempt – Full-time
JOB SUMMARY / ACCOUNTABILITY:
The primary duties of the Health Advocate role are to coordinate all program components related to the Social Determinants of Health Programs (Matrix Community Health Division) such as facilitating recruitment, intake and enrollment activities, case coordination, planning health seminars, health fairs, and navigating all necessary wraparound resources for program participants.
POSITION QUALIFICATIONS:
Associate degree in Health Administration or related human services field. Bachelor degree preferred.
A minimum of 1 to 3 years of experience working with families.
Microsoft Office Suite proficiency required.
Strong work ethic and commitment to quality services for families.
Excellent oral and written communication skills and organizational abilities
Valid Michigan driver's license as occasional use personal vehicle to perform job duties is required
GENERAL RESPONSIBILITIES:
1. Onboard new clients into the Matrix –Social Determinant of Health programs.
2. Provide clients with opportunities to provide needed support in areas such as food, utility assistance, car repairs, and other needed resources.
3. Develop positive relationships with families that encourages high level client involvement in program services.
4. Perform home visits and phone surveys of families to ensure customer satisfaction. Maintains professional conduct with clients including being on time for visits, returning phone calls, maintaining professional boundaries and educating clients on all MHS services. Understanding of the functions of patient advocacy and knowledge of rules and regulations concerning HIPAA and client confidentiality. Comfortable in a culturally diverse environment and demonstrate awareness of the value of cultural competence, sensitivity in task implementation, and comfort engaging in conversations regarding health and well-being.
5. Identify supportive services and other resources through case coordination for families including medical, financial, mental services as well as government assistance programs.
6. Maintain client files, records and detailed information on all program activities and services. Use technology for necessary tracking of client level involvement and overall client wellness.
7. Assure that documentation of program services is accurate, timely and that it supports the accomplishment of program objectives and outcomes required by funding sources. Provide timely and accurate reporting.
8. Participate and represent the program on Matrix-based committees and/or work groups as assigned.
9. Perform other related duties as assigned.
WORKING AND ENVIRONMENTAL CONDITIONS:
Works in a normal office environment with usual pressures of managing personnel and dealing with time constraints. Because of the need to meet with others within the community, it is common to drive to several locations, sometimes in inclement weather.
CONTINUOUS QUALITY IMPROVEMENT AND ETHICAL CONDUCT:
· All personnel of Matrix must adhere to the NASW Code of Ethics and incorporate Continuous Quality Improvement efforts into their everyday performance. All employee of Matrix must adhere to the federal regulations and requirements for Head Start operations including the Performance Standards, Licensing rules, and be of Good Moral Character as stated in the Code of Ethics. All personnel must adhere to HIPAA and State of Michigan Confidentiality Laws.
· Demonstrate and actively promote an understanding and commitment to the mission and values of Matrix Human Services