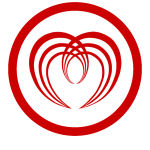 Matrix Human Services
POSITION TITLE: Kitchen Aide
DEPARTMENT: Center-Based Head Start, Birth to 5
REPORTS TO: Center Manager
SUPERVISES: None
FLSA: Part-Time; Non-Exempt
THIS POSITION COMES WITH A $2K SIGN-ON BONUS
I. JOB SUMMARY / ACCOUNTABILITY:
The Kitchen Aide is tasked with duties that support their center's delivery of high-quality services to children and families. This entry-level role is part-time.
II. POSITION QUALIFICATIONS:
• High School diploma or GED.
• Must be able to successfully complete eligibility requirements, including background and substance abuse testing.
• Good professional work habits and attitude.
• Able to work independently and with limited guidance or direction.
• Able to read, write and communicate in Standard English; bilingual capability is desirable.
• Must be resourceful, patient, flexible, and sensitive to the needs of staff, children and families.
• Able to take ownership of problems and seek solutions.
• Effective in an environment of cultural diversity; comfortable in a collaborative, team-based work setting.
• Reliable transportation is required.
GENERAL RESPONSIBILITIES:
• Assist in creating and maintaining a safe, healthy, and developmentally focused learning environment.
• Maintain a positive attitude toward assigned work, children, and staff; develop a good rapport with parents.
• Assist in the classroom as needed to cover absences, relieve teachers for breaks, assist with classroom management and difficult child behavior, etc.
• Assist with the Center Active Supervision/Health and Safety checklist as requested.
• Prepare meal and snack service and deliver to each classroom; successfully complete required Food Handler's training.
• Monitor food and kitchen supplies, order more as inventory requires.
• Back-up for Center Manager to dispense medication; successfully complete required training to dispense medication.
• Maintain good documentation (paperwork and electronic) for child attendance, menus, in and out signature logs, kitchen monitoring, medication log, and other requirements.
• Maintain adequate safeguards for the privacy and confidentiality of information.
• Complete required documentation of relevant activities and submit records and reports in a timely and accurate manner.
• Stay abreast of current issues and trends by participation in grantee-sponsored training, center pre-service, and in-service training, and other continuing education, career, and professional development opportunities; read and review regulations and other resources.
• Perform other related tasks as required by the program.
III. WORKING AND ENVIRONMENTAL CONDITIONS:
Works in a normal office environment with usual pressures of managing personnel and dealing with time constraints. Because of multiple sites within the department and the need to meet with others within the community, it is common to drive to several locations, sometimes in inclement weather.
IV. CONTINUOUS QUALITY IMPROVEMENT AND ETHICAL CONDUCT:
• All staff will use data to help achieve program goals; apply techniques and strategies that promote a culture of learning; identify and address gaps that continuously improve our programs.
• All personnel of Matrix must adhere to the NASW Code of Ethics and incorporate Continuous Quality Improvement efforts into their everyday performance.
• All Head Start employees must adhere to the federal regulations and requirements for Head Start operations including the Program Performance Standards, licensing regulations, and the NAEYC Code of Conduct
• Demonstrate and actively promote an understanding and commitment to the mission and values of Matrix Human Services.