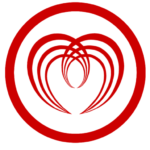 DEPARTMENT: Adult & Senior Division
REPORTS TO: Assistant Director of Senior Programs
SUPERVISES: None
FLSA: Contractual
JOB SUMMARY / ACCOUNTABILITY:
Home Care Workers perform in-home caregiver assistance with activities of daily living (ADL) and routine household tasks to maintain an adequate living environment for older individuals with functional limitations.
POSITION QUALIFICATIONS:
High school diploma or GED; Certified Nursing Assistant (CAN) preferable.
Home Care Workers who are assigned the responsibility of performing personal care services must be trained for each task to be performed and must have completed a recognized nurse aide training course.
Previous experience performing caregiver tasks, previous experience working with the elderly;
Valid driver's license, good driving record, and auto insurance; reliable transportation is required.
Strong work ethic and commitment to quality services for older adults.
A health exam, drug screening; driving record check and police clearance are required.
Knowledge of good housekeeping techniques.
Skills in operating equipment such as a vacuum, washing machine/dryer, dishwasher and mop.
GENERAL RESPONSIBILITIES:
Light housekeeping tasks that include, but are not limited to: vacuuming, dusting, washing floors, cleaning bathrooms, washing dishes, and making beds.
Perform grocery shopping and prepare meal, if requested by client.
Handle laundry at a Laundromat or the home.
If assigned a client approved for personal care services, provide assistance with activities of daily living (ADL) for an individual client including assistance with bathing, dressing, grooming, toileting, transferring, eating and ambulation.
Daily documentation of client services and submission of monthly reports in a timely manner.
Participate in staff meetings and other meetings as required.
Enhance professional growth and development through in-service training and educational programs.
Adhere to Matrix Human Services policies, procedures, objectives.
Promote Matrix values by demonstrating behaviors supportive of a commitment to quality, client and agency confidentiality, community welfare, respect for clients and co-workers, teamwork, open and effective communication, innovation and education, and efficient and effective resource use.
Performs other duties as assigned.
WORKING AND ENVIRONMENTAL CONDITIONS:
Work is performed in senior facility and/or in a senior's home. Because work is performed in the residence of the client, it is common to drive to several locations, sometimes in inclement weather.
CONTINUOUS QUALITY IMPROVEMENT AND ETHICAL CONDUCT:
All personnel of Matrix must adhere to the NASW Code of Ethics and incorporate Continuous Quality Improvement efforts into their everyday performance. All employee of Head Start must adhere to the federal regulations and requirements for Head Start operations including the Performance Standards, Licensing rules, and be of Good Moral Character as stated in the Code of Ethics.
Demonstrate and actively promote an understanding and commitment to the mission and values of Matrix Human Services