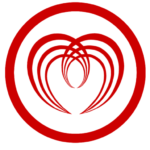 Matrix Human Services
DEPARTMENT:       Adult & Senior Division
REPORTS TO:       Assistant Director of Adult Programs
SUPERVISES:        No
FLSA:    Exempt
JOB SUMMARY/ACCOUNTABILITY:
The Financial Empowerment Coach (Coach) will work in a manner that encourages measurable, positive outcomes in a client's financial wellbeing. The Coach will support all economic mobility initiatives as assigned. He/she will work closely with management to identify programmatic needs and opportunities, attend relevant trainings and community meetings, and administer financial coaching and financial workshops. They will be responsible for both program coordination and direct service delivery of one-on-one and/or group financial coaching, resources navigation and referral clients to all necessary community resources that encourages overall economic stability.
POSITION QUALIFICATIONS:
Associate's Degree in Business Administration, Social Work, Human Services; Bachelor's degree (BA) from a four-year college or university is preferred.
Two years of experience volunteering or working with community-based organizations or social service agencies in financial empowerment services.
High priority given to those with current HUD housing counseling certification.
Ideal candidate will have a familiarity with financial concepts, experience in consumer credit or finance, or experience in financial coaching in a business or community setting
Foreknowledge and/or ability to ascertain knowledge of community resources that encourages other selfsufficient items such as employment.
Excellent computer and client management required (Microsoft Office Suite & Salesforce)
Strong communication and interpersonal skills
Ability to work with individuals in a respectful and nonjudgmental manner
Ability to problem-solve and work independently on multiple projects
Requires an average of 30% local travel with a periodic floating office
GENERAL RESPONSIBILITIES:
Utilize tools and trainings to help execute the financial coaching program that effectively reaches and impacts Matrix clients
Coordinate and provide direct coaching to consumers, helping them set and achieve their own financial goals around money management, credit, saving, and more
Collect, track and report required data using client management database
Utilizes motivational interviewing in all facets of interaction. Provides individual counseling on tobacco dependence. Provides group educational sessions as needed.
Engage in ongoing follow-up with clients
Assist with developing financial coaching manuals, instruction guides, and course materials as appropriate
Provide high quality, competent and timely services that produce client and programmatic outputs and outcomes
Build and manage relationships with community partners and referral sources for client wrap around services
Work interdepartmentally with team through referring mutual clients for greater client impact
Participate in initial trainings and ongoing professional development trainings. Successfully complete and pass counselor training Follow required protocol and program requirements
Provide basic career coaching
Other duties and responsibilities as assigned
WORKING AND ENVIRONMENTAL CONDITIONS:
Works in a normal office environment with usual pressures of managing personnel and dealing with time constraints. Because of the need to meet with others within the community, it is common to drive to several locations, sometimes in inclement weather.
CONTINUOUS QUALITY IMPROVEMENT AND ETHICAL CONDUCT:
All personnel of Matrix must adhere to the NASW Code of Ethics and incorporate Continuous Quality Improvement efforts into their everyday performance.
All employee of Head Start must adhere to the federal regulations and requirements for Head Start operations including the Performance Standards, Licensing rules, and be of Good Moral Character as stated in the Code of Ethics.
Demonstrates and actively promotes an understanding and commitment to the mission and values of Matrix Human Services