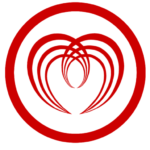 POSITION TITLE: EARLY INTERVENTION SPECIALIST
DEPARTMENT: MATRIX COMMUNITY HEALTH, RYAN WHITE PROGRAM
REPORTS TO: OUTREACH MANAGER
SUPERVISES: None
FLSA: EXEMPT
JOB SUMMARY / ACCOUNTABILITY:
The Early Intervention Specialist works with persons living with HIV who are newly diagnosed with HIV or not in medical care working to link these individuals into medical care and supportive services. The Early Intervention Specialist conducts outreach activities in partnership with counseling and testing partners to locate out of care or unaware individuals; identifies and establishes new referral relationships with organizations for linking newly diagnosed or out of care individuals to medical care; conducts patient intake and assessment; provides risk reduction treatment planning and counseling; actively refers clients to supportive services to remove immediate barriers to care; links clients to medical care; educates and empowers the client to be able to navigate the healthcare system; and works with the Ryan White interdisciplinary team to coordinate the client's medical care and other needs for optimal health outcomes. The ultimate goal of Early Intervention services is to assist persons living HIV manage their HIV medical care needs to facilitate optimal patient outcomes (viral load suppression); promote ongoing long term engagement in medical care, and ensure appropriate service utilization throughout the network eliminating any gaps in care.
POSITION QUALIFICATIONS:
– Minimum of a High School diploma or GED, some college preferred or a minimum of 3 years of experience in HIV prevention or care services or other human social services. Experience with Health Education Risk Reduction, health navigation, and motivational interviewing preferred.
– Comfortable in a culturally diverse environment and demonstrate awareness of the value of cultural competence, sensitivity in task implementation, and comfort engaging in conversations regarding sexual health and well-being.
– Ability to take ownership and showcase interpersonal skillset. Good verbal and written skills. Able to communicate effectively.
– Understanding of the functions of patient advocacy and knowledge of rules and regulations concerning HIPAA and client confidentiality.
– Well-organized and demonstrated ability to prioritize multiple-tasks, self-drive, achieve desired results and adapt favorably to changing priorities. Highly effective problem solving ability.
– Computer literate, proficient in Microsoft Outlook, able to learn and effectively utilize client software data base.
GENERAL RESPONSIBILITIES:
– Demonstrates competency in all facets of client centered clinical interaction including recruitment, rapport building, intake, assessment, health education, risk reduction treatment planning, reassessment of risk reduction treatment plans, referrals, and linkage.
– Participate in outreach efforts to locate individuals aware of their status but not enrolled in care, newly diagnosed, or those lost to care assisting them in linking them to medical care and by reducing barriers (transportation, etc.) and providing education / support needed to maintain them in medical. Able to work with a diverse group of individuals comprised from different socio economic, racial, ethnic, gender, sexual orientation, religious, etc. backgrounds.
– Responsible for providing HIV health education/promotion, health literacy, risk reduction, and health system navigation education and gaging client's progress in treatment.
– Conducts community outreach and networks with other service providers, including physicians, clinics, testing and counseling agencies, developing new venues for the program to participate with for referring and linking clients to medical care. Including public event educational opportunities such as, AIDS Walks, World AIDS Day, and other miscellaneous community events/activities/fundraisers. Maintains awareness of community changes which could impact service delivery.
– Maintains professional conduct with colleagues and facilitates effective interaction in one on one situations and in meetings. Ability to be a team player, participates in interdisciplinary team meetings and approach to service delivery. Maintains professional conduct with clients including being on time for visits, returning phone calls, and maintaining professional boundaries.
– Completes all clinical documentation (such as intakes, progress notes, etc.) fully and within the designated time frames. Completes all administrative documentation (such as grant data submission, progress notes, etc.) fully and within the designated time frames.
– Participates in ongoing trainings to increase skill level relating to outreach, client relationships, counseling skills, health education and risk reduction, HIV knowledge etc.
– Educates, coaches, and empowers patient and uses motivational interviewing techniques and strategies to help patient identify and adhere to health treatment and and behavioral goals. Coordinates ongoing navigation and logistical support for appointment keeping reminders, transportation, child care arrangements and other barriers. Accompanies patients to routine HIV primary care appointments and to other health care and social service encounters and advocates on behalf of patient to assure smooth transitions and successful care integration. Consults with medical providers and interdispcinary team to coordinate services and efforts. Provides medication adherence support to patients based on need.
– Actively refers and links clients to other medical services, community resources and social or behavior support services and provides intensive follow up. Engages and empowers the client in navigating the medical and social service delivery systems through modeling and teaching clients how to access and follow up with service providers.
– Performs other duties as assigned.
WORKING AND ENVIRONMENTAL CONDITIONS:
– Works in multiple different sites including office, medical clinics and community settings including doing patient home visits. Periodically may need to see patient who are hospitalized. It is common to drive to multiple locations, sometimes in inclement weather. Primarily works traditional business hours but at times may need to be able work non-business hours, such as on weekends or evenings.
CONTINUOUS QUALITY IMPROVEMENT AND ETHICAL CONDUCT:
All personnel of Matrix must adhere to the NASW Code of Ethics and incorporate Continuous Quality Improvement efforts into their everyday performance. All employees of Matrix Community Health must adhere to the federal regulations and requirements of the respective grant funding their position as well as the Performance Standards, Licensing rules, and be of Good Moral Character as stated in the Code of Ethics.