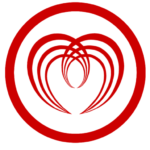 REPORTS TO:              Assistant Director of Senior Programs
SUPERVISES:               No
FLSA:                           Exempt – Full-time
TERM:                         1 year grant funded position; grant renewal is based on program performance
JOB SUMMARY/ACCOUNTABILITY:
The primary duties of the Driver role are to use company transportation to deliver food boxes to clients enrolled in the Food for Health Program and the Healthy Senior Living – Food Rx Program. The Driver will also assist with preparing boxes, loading boxes, and assisting with the overall food distribution and building support located at the Matrix Center.
POSITION QUALIFICATIONS:
High School Diploma
Valid MI Chauffeurs Drivers License required
Must be able to lift up to 50
Basic Microsoft Office Suite proficiency
Strong work ethic and commitment to quality services for
GENERAL RESPONSIBILITIES:
Use company transportation to timely and efficiently deliver food boxes to client
Use company transportation to timely and efficiently transport clients for the program
Utilize navigation applications to find the most optimal
Assist with preparing food boxes for
Assist with overall food distribution located at the Matrix Center and other Matrix
Provide high-quality customer service when interacting with
Work in collaboration with other program staff specifically those facilitating other food and health
Maintain overall vehicle maintenance and cleanliness by taking the company vehicle in for routine maintenance checks and overall interior and exterior
Maintain updated vehicle maintenance and mileage
Ensure that the vehicle has sufficient gas and is always ready for
Perform other related duties as
WORKING AND ENVIRONMENTAL CONDITIONS:
Primarily works in the community using company transportation to make deliveries to clients at their homes. Because of the needs of the program, will work outdoors often likely in inclement weather assisting with food distribution and driving to several locations daily. May work in a normal office environment with the usual pressures of managing personnel and dealing with time constraints.
CONTINUOUS QUALITY IMPROVEMENT AND ETHICAL CONDUCT:
All personnel of Matrix must adhere to the NASW Code of Ethics and incorporate Continuous Quality Improvement efforts into their everyday performance. All employees of Matrix must adhere to the federal regulations and requirements for Head Start operations including the Performance Standards, Licensing rules, and be of Good Moral Character as stated in the Code of
Demonstrate and actively promote an understanding and commitment to the mission and values of Matrix Human Services