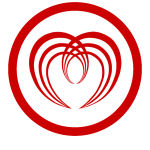 DEPARTMENT:            Facilities
REPORTS TO:             Facilities Manager
SUPERVISES:              N/A
FLSA:                           Non-Exempt
THIS POSITION COMES WITH A $2K SIGN-ON BONUS
JOB SUMMARY/ACCOUNTABILITY:
The Custodian under the direction of the Facilities Manager is responsible for general maintenance, cleaning and daily upkeep of their assigned location, including the grounds.  Performing a variety of special cleaning operations, it is the Custodian's responsibility to ensure the facility is clean, sanitized and safe, for the staff, children, families, clients, vendors, contractors and visitors at all times.
POSITION QUALIFICATIONS:
High school diploma or GED
One or more years of related experience preferably in a non-profit head start organization.
Ability to reach, bend, stoop, kneel and stand for extended periods of time.
Must be able to lift a minimum of 50 pounds and have complete mobility in building and grounds activities.
Ability to organize, coordinate, and schedule cleaning tasks for maximum efficiency.
Knowledge of cleaning chemicals/compounds and health and safety concerns.
GENERAL RESPONSIBILITIES:
Ensure all areas are kept very clean and in proper working order.
Clean individual classrooms and/or offices, cubicle, lunchroom, conference rooms, front lobby, including but not limited vacuuming when needed, sweep and mop. Clean hallways, bathrooms and other areas that require cleaning
May perform minor plumbing repairs, such as cleaning drains and unplugging toilets as needed
May repair equipment, toys and building repairs as assigned
Replenish supplies and maintain stock
Replace fuses, lightbulbs, batteries
Empty and clean wastebaskets
Maintain the grounds, including but not limited to removing trash and waste. Shoveling snow, and maintain the lawn as directed by management
Update and maintain the safety checklist
Remain updated on the agency and departmental policies
Ensure all information regarding employees, children, families, are kept confidential
Perform other duties as assigned
WORKING AND ENVIRONMENTAL CONDITIONS:
High level of daily repetitive motion.
Continuous standing and walking for most of an 8-hour workday.
Frequent daily bending and lifting of up to 50 lbs.
CONTINUOUS QUALITY IMPROVEMENT AND ETHICAL CONDUCT:
All personnel of Matrix must adhere to the NASW Code of Ethics and incorporate Continuous Quality Improvement efforts into their everyday performance.
All Head Start employees must adhere to the federal regulations and requirements for Head Start operations including the Program Performance Standards, licensing regulations, and the NAEYC Code of Conduct
Demonstrate and actively promote an understanding and commitment to the mission and values of Matrix Human Services.