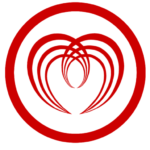 Matrix Human Services
POSITION TITLE: Child Development Specialist (Center and Family Child Care Home)
DEPARTMENT: Early Head Start/Child Care Partnership (EHS/CCP)
REPORTS TO: Education Manager
SUPERVISES: N/A
FLSA: Exempt
JOB SUMMARY / ACCOUNTABILITY
This position reports directly to the Early Head Start Child Care Partnership Education Manager. The Child Development Specialist will provide educational and program support to teachers and Providers hired at partnering Child Care Centers. As well as to provide educational and program support to ensure the provision of quality services at each Family Child Care Home.
POSITION QUALIFICATIONS
Bachelor's or advanced degree in early childhood education
Three or more years of teaching experience
Clerical aptitude and computer literacy
Knowledge of Head Start Program Performance Standards, High Scope, and COR Advantage.
Knowledge of Curriculum, Assessment, COPA, and observation tools.
Must be physically and mentally capable of performing duties of the classification.
Must have transportation, insurance and valid driver's license
NOTE: Equivalent combinations of education and experience that could provide the required knowledge, skills and abilities, will be evaluated on an individual basis.
Must be able to complete licensing requirements including criminal clearance, Central Registry Clearance and drug screen.
If applicable federal, state or local Head Start or child care regulations, now or as amended in the future, contain additional requirements or qualifications for this position which are not specifically stated in this Job Description, the requirements and qualifications will apply, even if not specifically set forth in this Job Description.
GENERAL RESPONSIBILITIES
The Child Development Specialist directly support the teachers to ensure they are implementing the curriculum to fidelity. They facilitate training in a variety of areas as it relates to child development and they provide guidance on how to engage with young children and build positive relationships. The Child Development Specialist monitor, review and disaggregate the data compiled from early childhood assessments complete on every child.
RELATED KNOWLEDGE, SKILLS AND ABILITIES:
Able to read, write, and communicate in Standard English.
Good organizational and time management skills.
Good oral and written communication skills.
Able to maintain confidentiality of all discussions and records.
Must be resourceful, patient and sensitive to the needs of staff, children and families.
Must be culturally sensitive to work in a diverse community.
Must be able to work in a team atmosphere.
RESPONSIBILITIES INCLUDE BUT ARE NOT LIMITED TO THE FOLLOWING:
Facilitate ongoing communication between program staff, family child care providers, and enrolled families
Conduct regular visits to each child care center or family child care home, some of which are unannounced, not less than twice every week
Periodically verify compliance with either contract requirements or agency policy
Provide recommendations for technical assistance and support the family child care provider in developing relationships with other child care professionals
Monitor observe and mentor child care center staff
Complete family child care home PQA and classroom PQA assessments
Assists child care staff in understanding and interpreting child observation data and establishing appropriate individual child goals based on knowledge of child development
Work closely with the Family Advocate, and all content area specialists to ensure family child care providers and enrolled families are receiving and providing quality services
Complete referrals
Assist in compiling monthly data and information to complete various reports
Must have basic knowledge of program content area policies and procedures
Knowledge of Licensing Rules for Child Care Centers and Family Child Care Homes
Assist in the planning and implementation of program activities and initiatives.
Attend meetings/trainings as assigned.
Must continue self- professional development
Monitoring and tracking in compliance with the policies and procedures, licensing rules, and HS Program Performance Standards.
Must assist with recruitment of children for the CCP program.
Must participate in program activities and community events.
Oversee and track QRIS updates.
Must have reliable transportation
All other duties as assigned
WORKING AND ENVIRONMENTAL CONDITIONS:
Works in a normal office environment with usual pressures of managing personnel and dealing with time constraints. Because of multiple sites within the department and the need to meet with others within the community, it is common to drive to several locations, sometimes in inclement weather.
CONTINUOUS QUALITY IMPROVEMENT AND ETHICAL CONDUCT:
All personnel of Matrix must adhere to the NASW Code of Ethics and incorporate Continuous Quality Improvement efforts into their everyday performance. All employee of Head Start must adhere to the federal regulations and requirements for Head Start operations including the Performance Standards, Licensing rules, and be of Good Moral Character as stated in the Code of Ethics.
Demonstrate and actively promote an understanding and commitment to the mission and values of Matrix Human Services