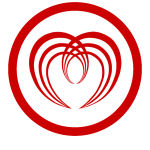 Matrix Human Services
DEPARTMENT: Adult & Senior Division
REPORTS TO: Assistant Director of Adult Programs
SUPERVISES: Adult & Senior Staff
FLSA: Exempt
 JOB SUMMARY/ACCOUNTABILITY:
The primary duties of the Career Coach is to provide and promote programming leading to greater economic self-sufficiency for clients participating in the Matrix Workforce Development Center's training initiatives, Center for Working Families, Matrix Career Online High School Program, and other workforce development initiatives as needed.
This position will submit reports accurately reflecting participants' progress toward goal attainment, using the Matrix Aspire system of care and other related databases as needed. Responsibilities include assisting with the creation and delivery of training classes, employment, and support of all activities of wraparound services for families and clients.
POSITION QUALIFICATIONS:
Associates degree in related human services field. Bachelor degree preferred
A minimum of two (2) years of experience in adult training and workforce development programs.
Computer proficiency in Microsoft Office and familiarity with a variety of data systems
Strong work ethic and commitment to quality services for adults
Excellent oral and written communication skills and organizational abilities
Valid Michigan Driver's License
Occasionally use personal vehicle to perform job duties
Current vehicle insurance
GENERAL RESPONSIBILITIES:
Coordinate all programming to assure clients' needs are adequately and appropriately addressed.
Coordinate all services and deliver direct services to clients: client intake and orientation; development of individualized goals and objectives for each client; maintain case records and client participation records following policies and procedures formulated by contractual obligations and licensing requirements; and coordinate case management services with the entire Adult services team.
Deliver and assist with workforce development training and supports
Develop relationships with potential employers to streamline our clients to employment opportunities.
Develop, customize and maintain program resource materials.
Coordinate activities with community partners that provide clients access to a broad range of services.
Maintain program outcomes and related measurable indicators consistent with contractual obligations; collect and calculate results.
Assure that documentation of programs and services is accurate and timely and that it supports the accomplishment of program objectives and outcomes required by funding sources. Provide timely and accurate computer entry of programmatic data and the effective management of computer files and records to the end that documentation and reporting are efficient
Contribute to program development through grant writing.
Participate and represent Adult services on Matrix-based committees and/or workgroups as assigned.
Perform other related duties as assigned.
WORKING AND ENVIRONMENTAL CONDITIONS:
Works in a normal office environment with the usual pressures of managing personnel and dealing with time constraints. Because of the need to meet with others within the community, it is common to drive to several locations, sometimes in inclement weather.
CONTINUOUS QUALITY IMPROVEMENT AND ETHICAL CONDUCT:
All personnel of Matrix must adhere to the NASW Code of Ethics and incorporate Continuous Quality Improvement efforts into their everyday performance. All employees of Head Start must adhere to the federal regulations and requirements for Head Start operations including the Performance Standards, Licensing rules, and be of Good Moral Character as stated in the Code of Ethics.
Demonstrate and actively promote an understanding and commitment to the mission and values of Matrix Human Services