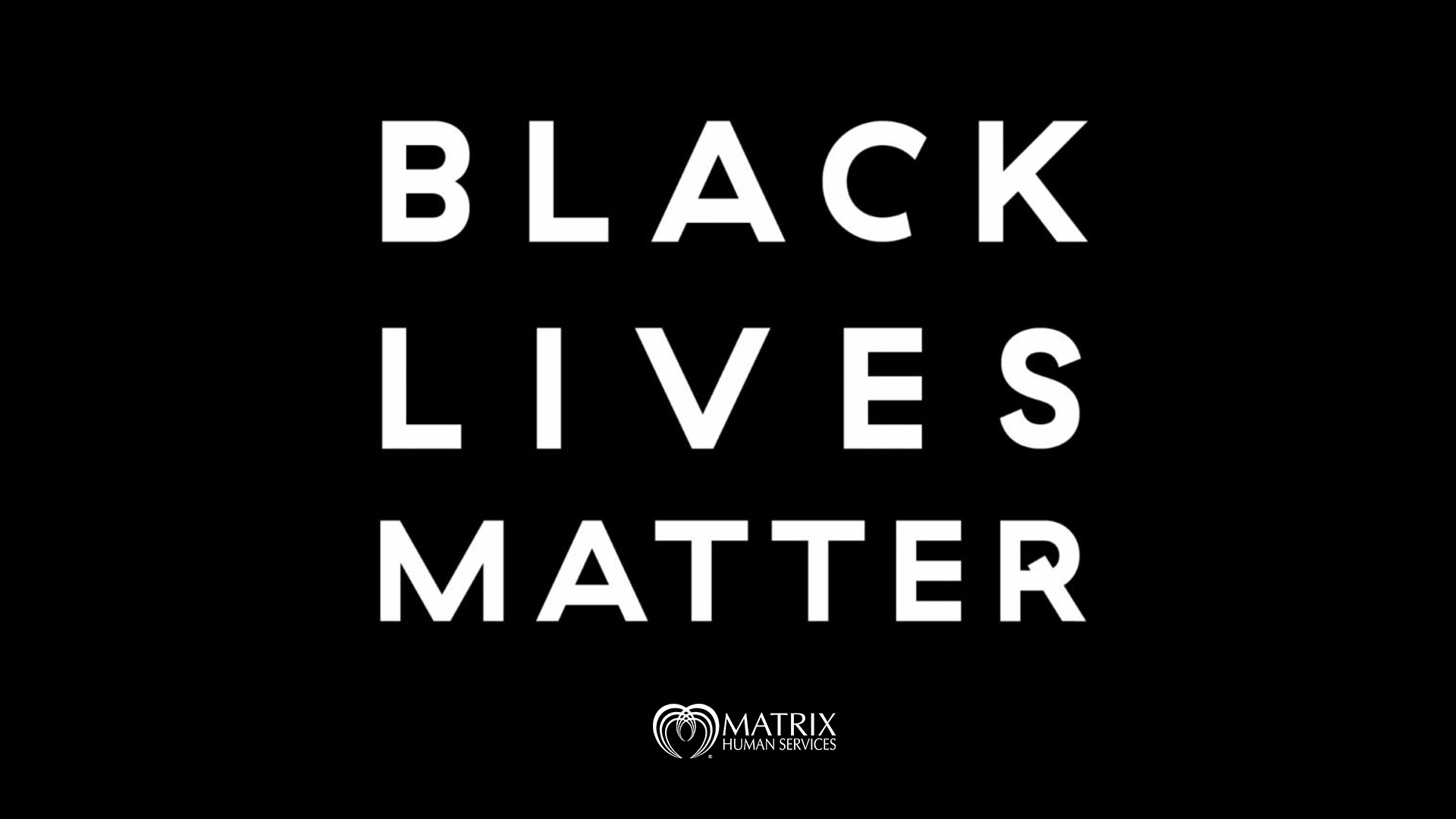 A Message From Our CEO – Brad Coulter
The protests over the last week for George Floyd, Ahmaud Arbery, and Breonna Taylor have laid bare the injustice that still exists in our country. It is times like these where remaining silent is not an option. Matrix Human Services is an extremely diverse organization, we are 60% African American, 20% Latino, 20% White with 10% of our overall staff identifying as LGBTQ.
As a white male leading Matrix, I have not had the experiences with racism that many of my colleagues have, but I can commit to ensuring Matrix continues its history of promoting diversity, continuing to be a voice for the communities we serve and continues to lead by example on how a truly diverse and integrated workforce can succeed. I want us to put forward Matrix as an example of how things should be, how things can be, and hopefully be one of many voices helping to finally bring needed change and racial justice to our society.
If there has ever been a moment for Matrix to speak about our commitment to justice and equality, now is that moment. We seek to uplift our communities by offering a real "hand-up" to anyone who needs it, but we cannot eliminate the fundamental problems in our society without recognizing some of its causes. We stand for a future where equality and diversity live together in peace and not friction.
Matrix has a 114-year history of promoting diversity and advocating for change. It's time we draw on that strength and continue to push for equity and justice for all.
I wish everyone the best during these extremely stressful times.

About Matrix Human Services
Detroit-based Matrix Human Services is a 114-year-old, 501(c) (3), social services organization committed to helping children, teens, adults, and seniors reach self-sufficiency through offering positive hand-up life experiences.
At Matrix Human Services, we give hope to the most vulnerable people by providing extensive human services programming and care to all segments of our community, from early childhood programs, through teens at risk, to the adult workforce and financial education, HIV prevention, and aftercare and supportive services for our seniors in need. Matrix is helping to rebuild Detroit's neighborhoods through the efforts of over 550 employees at more than 50 program locations throughout the city. As one of the largest non-profits in Southeast Michigan, Matrix currently provides assistance to more than 20,000 children and families annually.