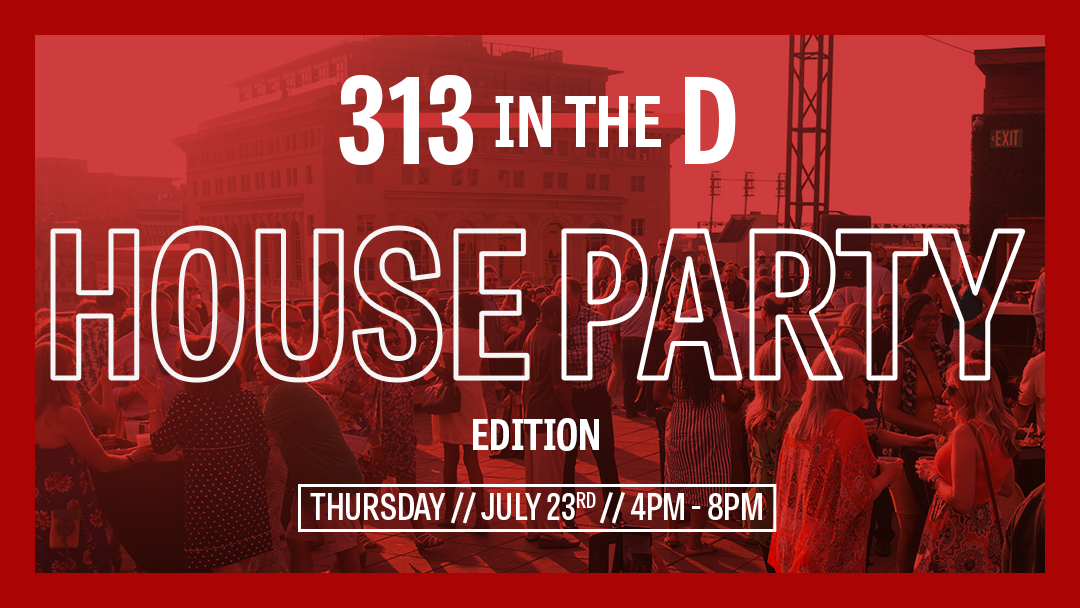 313 in the D - House Party Edition
 Over the past seven years, the community and corporations have rallied their talents to benefit underserved Detroiters by way of 313 in the D – Rooftop Party. Every year, over 400 people have attended the annual rooftop of the Music Hall to dance a celebrate the resurgence of Detroit and the work The Matrix Center offers to one of the most impoverished zip codes within the city limits.
Matrix Human Services and the 313 in the D Committee were looking forward to another amazing year. During these challenging times, each day has brought more canceled events and even greater uncertainty, yet we are excited to announce that the show will go on and the 2020
313 in the D- House Party Edition will be hosted online on Thursday, July 23, 2020!
Host a House Party
Support Matrix programs and services that benefit children and families while hosting a House Party. Each house will raise a specific amount to donate. Hand pick your guest, music and party for a cause!
Proceeds from 313 in the D – House Party Edition will continue our frontline services to those in need during COVID and to fund services for our children, youth, adults, seniors, and families.
Become a Sponsor
Your participation is more crucial than ever. 313 in the D has historically been one of Matrix Human Services' most profitable fundraising events to benefit The Matrix Center. With your help, we can continue that success! 
As we navigate through these challenging times, we hope that you can consider partnering with us. Can our children and families count on your support during COVID-19?