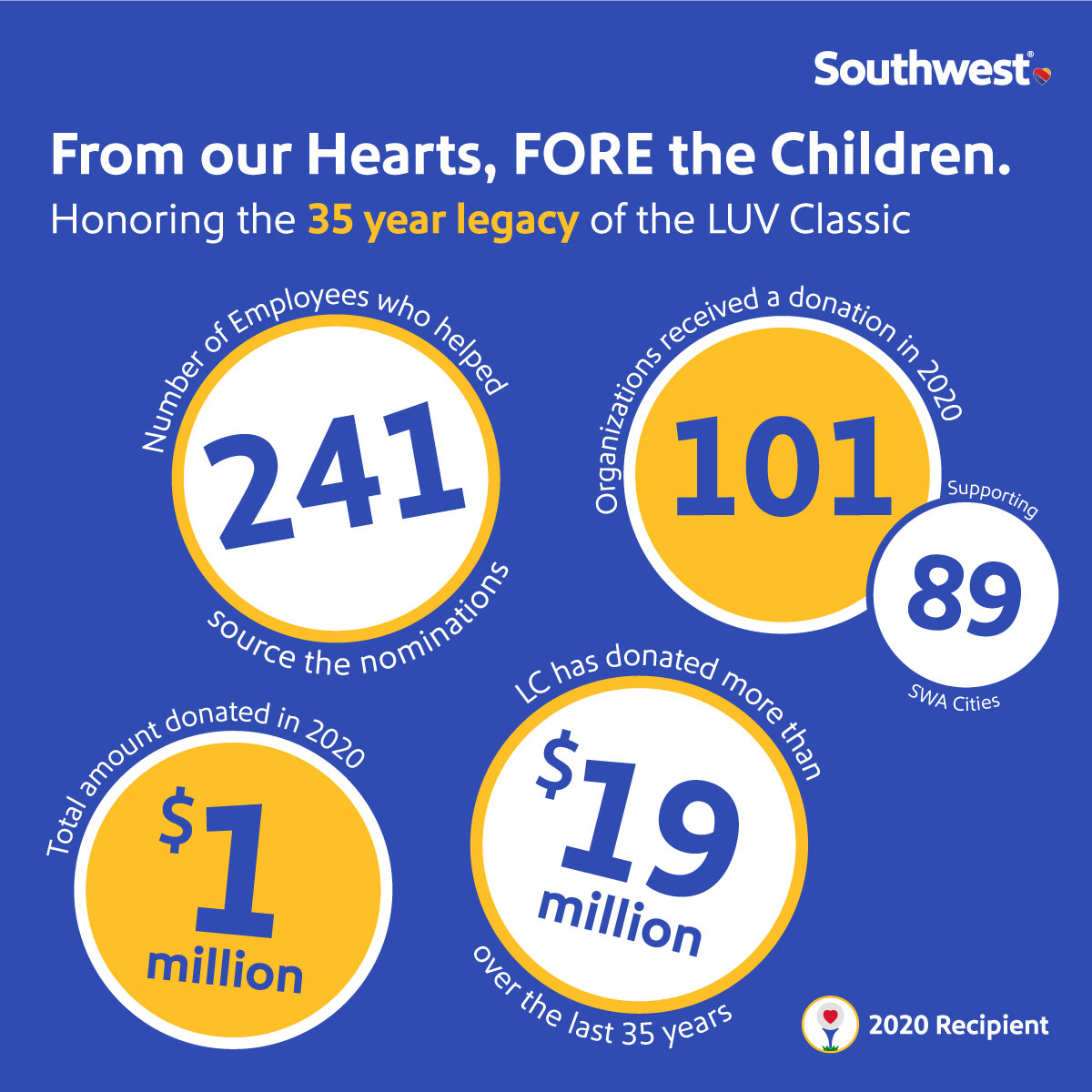 On June 24th, 2020, Matrix was awarded the Southwest Airlines 2020 LUV Classic award which provided a $10,000 unsolicited donation to be used however is needed and to serve our mission to uplift families and communities throughout Detroit.
Since 1985 Southwest Airlines has proudly hosted the LUV Classic Golf Tournament and Party, donating more than $18 million to children's charities over the last 34 years.
As we all continue to evolve in the wake of COVID-19, Southwest made the difficult decision to cancel the LUV Classic Tournament and Party originally scheduled for October.
To still celebrate the LUV Classic's milestone 35th year, Southwest Airlines is donating $1 million dollars to 101 local charities who focus on serving children, their families, and communities.
We want to give a big thank you to Southwest Airlines for choosing Matrix Human Services to be a 2020 

#

LUVClassic

 recipient and their donation of $10,000 will help support our 

#

Matrixmission

 to serve children, families, and our community!! Thank you Southwest! 

#

SouthwestHeart