From left to right: Detroit Police Officer Brad Hawkins, Detroit City Councilman Scott Benson, Detroit Police Officer Jay Dantzler
Detroit Police Officer Jay Dantzler (pictured on the right) has been volunteering with Matrix Human Services for over 5 years to help maintain positive relationships with officers and the communities they serve.
Officer Dantzler has been serving in the Detroit Police Department for over 20 years, and has spent the majority of that time on neighborhood watch in the 48205 zip code and surrounding areas, one of the areas hit hardest by the recession. However, being in this area, officer Dantzler wanted to do more than just watch over the neighborhoods, he wanted to bridge the gap between officers and the community so people can feel that they can trust the police and alleviate hostility between them.
"Community officers that I've worked with in the past, we call them neighborhood police officers which is our NPO officers. They work closely in the neighborhoods to try to bridge that gap with the officers in the neighborhood and the different citizens. So, we build our relationship by coming together, engaging in different programs such as The Matrix Center, dealing with the clergies, the churches, and different businesses in the community. So it's a voice we try to use to say that we can go in partnership with agreeing on different things. So if I have a relationship with you, other kids or people that do different things that may be wrong, they may not know me but they'll know you and you can probably say something to that person like, 'hey this is a good officer, he's working with different programs…" 
So 5 years ago, Mr. Dantzler began volunteering with Matrix Human Services – Midnight Basketball and Midnight Boxing programs to do just that.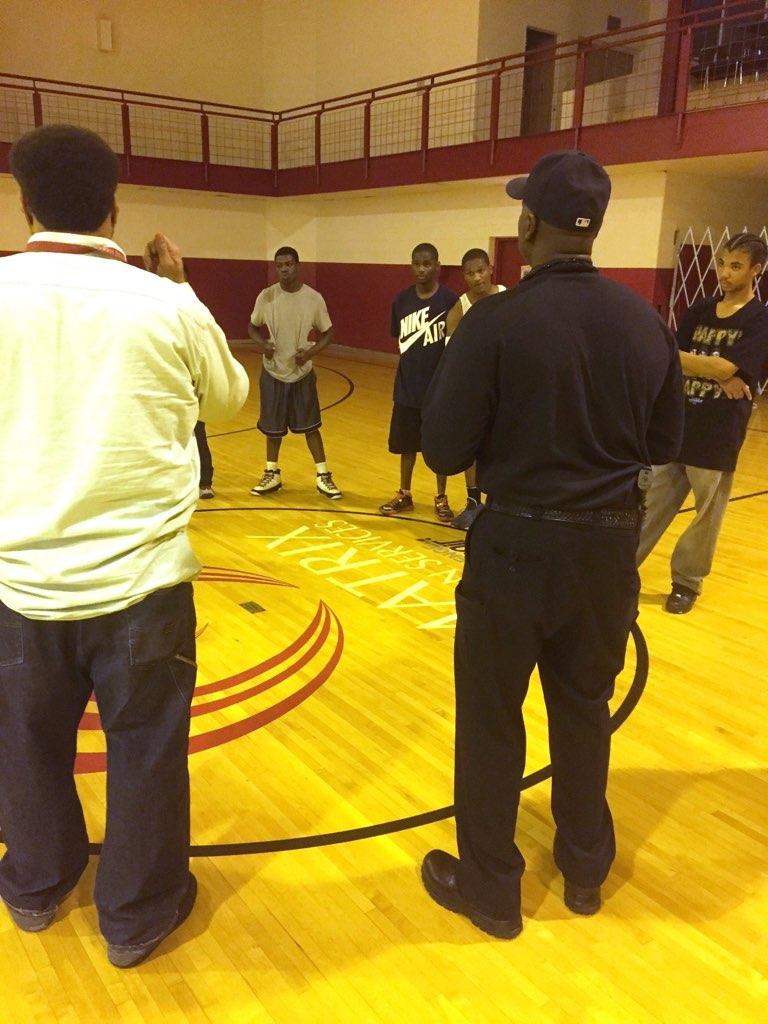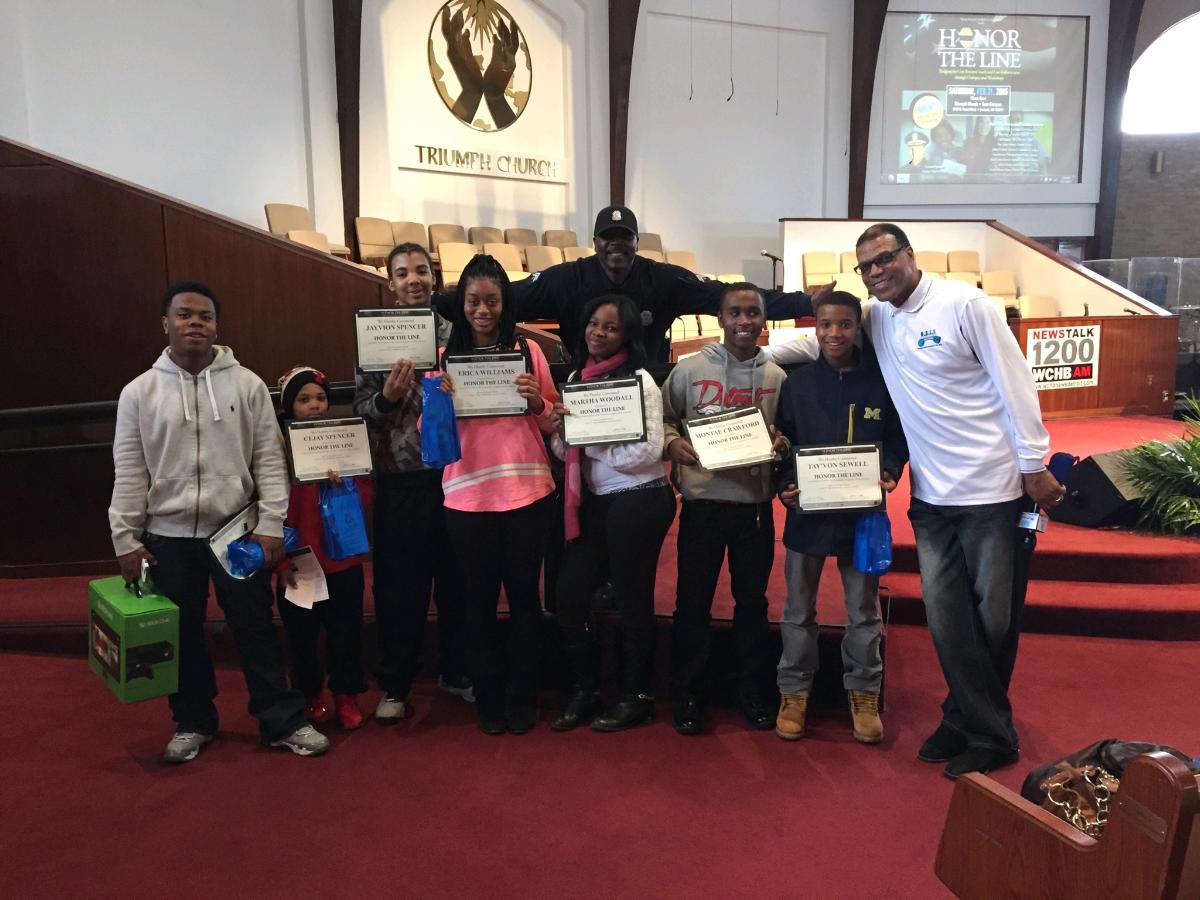 "We want to build a better relationship from that stereotype where officers are just known for, you give them a call and we just arresting people for no reason because the average person on the street… think that we are the bad guys, and ya know we're just enforcing the law to try to stop something greater from happening." – Officer Jay Dantzler
Ken Brown, director of The Matrix Center where the programs take place, describes how the idea formed to bring police and the community together at The Matrix Center.
"We saw this need where kids needed something to do after hours. So it would be after Summer Camp, it would be after the building actually closed, and we came up with this thought that we needed to have a safe place for them. So strategically in the partnerships what we did was we partnered with the Detroit Police Department and came up with a Midnight Basketball and Boxing Program." – Ken Brown
Watch the video below for more info about the Matrix Midnight Boxing Program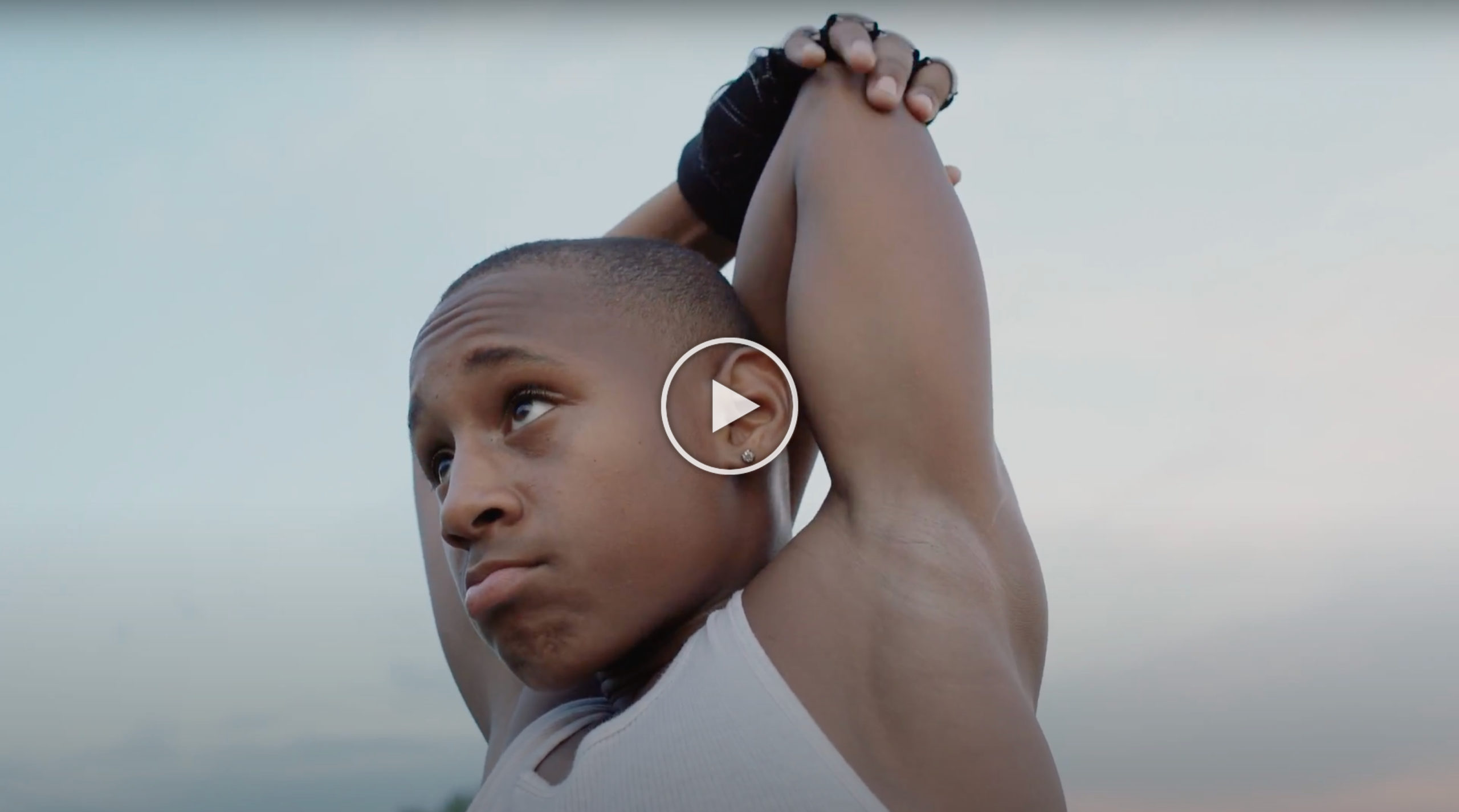 Ken continued to describe why the time frame was important
"The root of the program started from 10 p.m. to 2 a.m. They would come in on a Friday, like I said after hours, when the only thing that's open is liquor stores around here… so we figured we would give them something to do during those times. We introduced all kids to boxing during those sessions. But that turned into a program in itself where we were able to offer boxing Monday, Wednesdays, and Fridays from 4:30 to 7:30. Within the first 6 months we had 4 kids that won Gold Gloves, we had 4 kids that won the Junior Olympics, and I think it was 3 kids that won the Silver Gloves. So you seen success right away, and we knew that was from the dedication of them coming on a regular basis." 
Thanks to the partnership with the Detroit Police Department and officers like Jay Dantzler, kids also had a ride to and from the activities at The Matrix Center, allowing them to develop a positive relationship with the police along the way. Since Coronavirus has came to Detroit, activities at the Matrix Center have been closed including Midnight Basketball and Boxing.
Considering the death of George Floyd and the protests that have erupted across the country including here in Detroit, Officer Dantzler explained how Detroit police are in agreement with peaceful protestors and their response to the unjust killing of Mr. Floyd.
"I can honestly say the actions that that officer took wouldn't have been my actions at all, because I'm not that type of officer to do the excessive force or something like that… Through the years that I have been in situations like that, you take that person down just enough to put the cuffs on them then you let them go… That was just too excessive."
Regarding the protests, Officer Dantzler said,
"Even with the protests, we are all for peaceful protests and you're exercising your right and your right to speak on it. But you got someone in that crowd may be much angrier because of how they feel, the different things that they've been subject to, and when everybody's peaceful and everything then next thing you know, something gets thrown out at the police officers. That's not peaceful anymore. Somebody's getting angry and then provoking something to get out of hand. Those are the things we try to avoid."
We want to thank Officer Dantzler for providing his unique perspective as a Detroit Police Officer during this tense time as well as his long history of serving the community through partnerships like the Matrix Human Services Midnight Basketball and Boxing programs in order to build a positive relationship between officers in Detroit and the communities they serve. Officers like Jay Dantzler are providing a great example for officers and police departments to follow across the country.