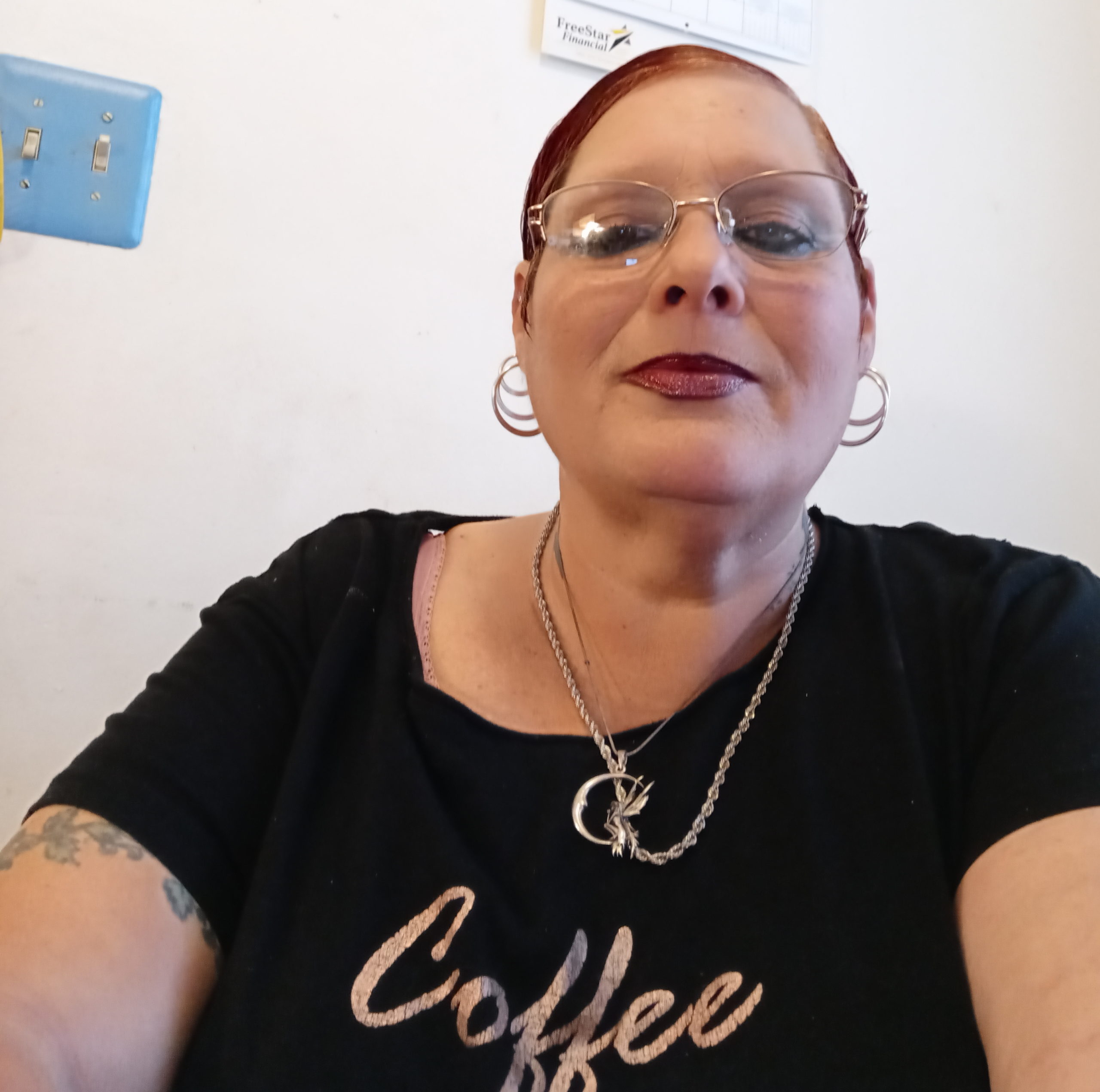 When Kelly was 16 years old, she began a relationship with a man she knew for a long time. Eventually, they were engaged but by the time Kelly found out her partner was HIV positive, it was too late. She felt that he attempted to trap her, but the relationship still fell apart. 
Years later, Kelly decided to move from Ohio to Detroit in December of 2019, but she wasn't sure if she would be able to find the same level of care for the health issues she was dealing with, including being HIV positive. But after making the move, Kelly was recommended by her care team in Ohio to contact Matrix Human Services to see how we could help her. 
Matrix Human Services Community Health Case Manager, Amy Felczak, received Kelly's call and learned about her healthcare needs. That's when she realized Kelly would need to see a doctor ASAP. 
"She recently moved to Michigan from Ohio and she was linked to our services, so right away I needed to get her in some medical care, so I linked her to The Be Well Medical Center which is a clinic we fund… So that was successful to get her in right away, we got her in that week." – Amy Felczak
Not only was Kelly managing her HIV status, but she also was diabetic and attempting to quit smoking while dealing with a number of other health issues. 
"My health is really bad and if it wasn't for Matrix hooking me up with the doctors they hooked me up with, I don't know where I would be right now. I am a seven-time cancer survivor, I have HIV, I have diabetes… I've had ten surgeries on my stomach in six months and that was after I found out I was positive." – Kelly
As 2020 began, Kelly suddenly had to be concerned about the COVID-19 pandemic as well, along with the stress of moving at the same time. While seeking affordable housing, Kelly and her fiance' settled into a trailer home that did not come with a refrigerator. This was especially concerning as diabetic medication requires refrigeration. 
"With the stress of COVID and making sure I get to the grocery store and the doctors and all that stuff, and then family issues… it's been a mess." – Kelly
"We did a lot already but it was necessary because she has a lot of concerns besides infectious disease and it's a priority when someone is a diabetic. Like when she called and told me the fridge wasn't working because she moved from the apartment to a trailer park, we needed to get her linked to The Matrix Center to get her a fridge because she does have to keep those items in the fridge." – Amy Felczak
Ultimately, Kelly received a refrigerator through other means, making sure she could continue successful treatment of her diabetes. Amy also made sure Kelly continues to stay on top of her appointments including those to manage her HIV as well as with our Tobacco Use Reduction Program, to help people quit smoking. 
"Matrix has been more than I anticipated. I was really worried about coming to Michigan, that I wasn't going to be able to find any organizations like I had in Ohio. And when I found out about Matrix… And Amy.. that woman has gone out of her way to help me with stuff… Amy has put me in the right direction for any and everything that I need help with. And I know that if I need help, I can just call her and she will direct me the way I'm supposed to go."
The Be Well Medical Center has been a blessing to Kelly, as she explained how following through with her medical needs is easier than ever before. 
"Basically everything is in one place. I can see the medical doctor, medication, and the infectious disease doctor all in one place… so being able to have everything in one place is awesome."
Not only has Kelly been receiving medical treatment, but also mental health treatment, which is especially helpful during an extremely stressful year.
"I never took into consideration how much stress and anxiety can really affect the way that the HIV actually is in your body, how your mood and everything affects that."
If you would like to learn more about our Matrix Human Services Community Health Program, visit the link below.