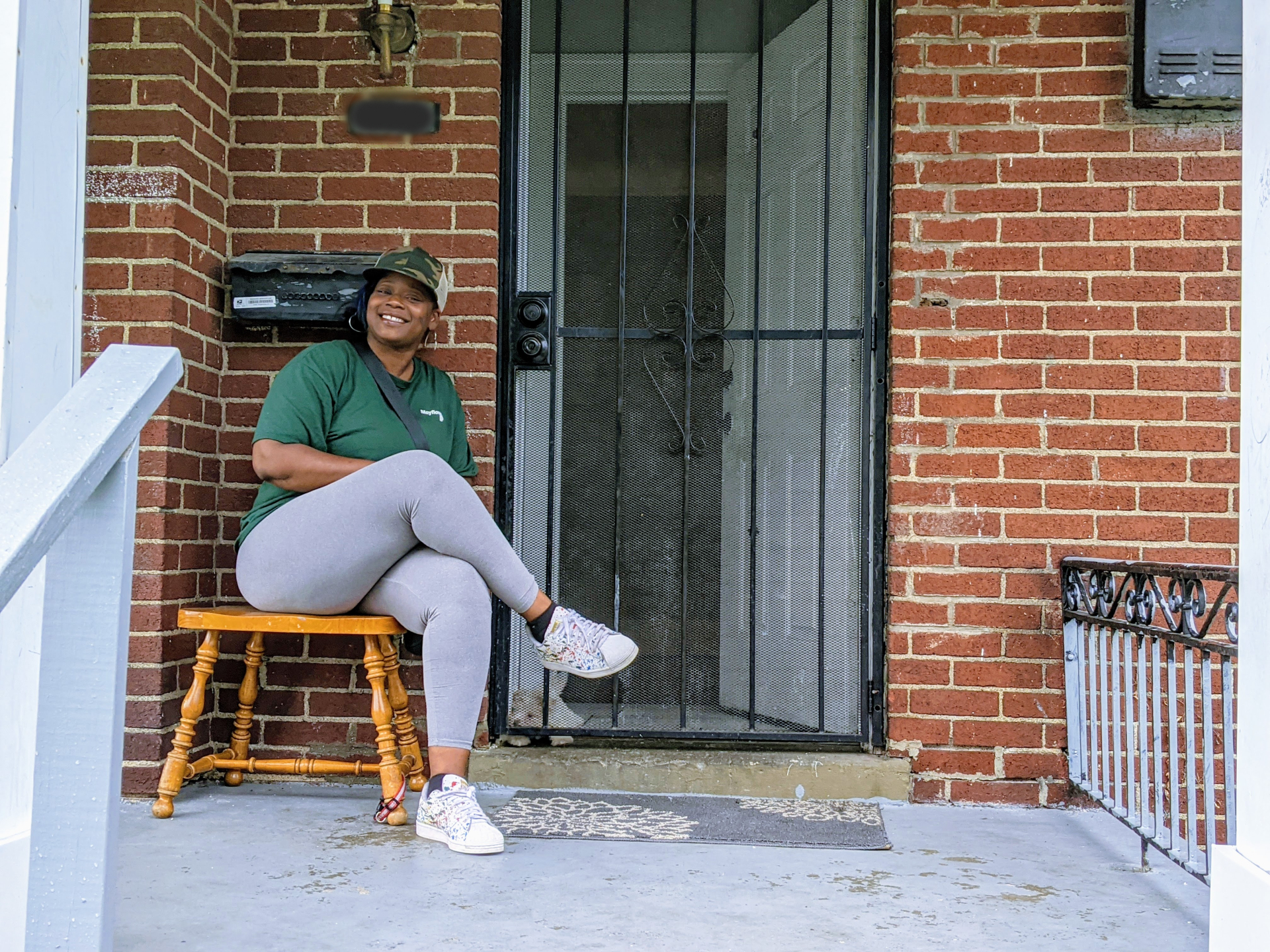 Africia is a 38-year-old Detroit native and mother of five children. As a single mom, she has been strong and resilient to support the family, however, when she lost her house, holding it all together became one of the greatest struggles of her life.
For years the family was content living in the house Africia bought via a land contract. Throughout the years, she rented the house out from time to time all while living in it to help pay the mortgage. However, work was inconsistent and Africia found herself behind on taxes, eventually resulting in foreclosure. Considering her options, Africia decided it was best for the family to stay in the house until they were told to leave.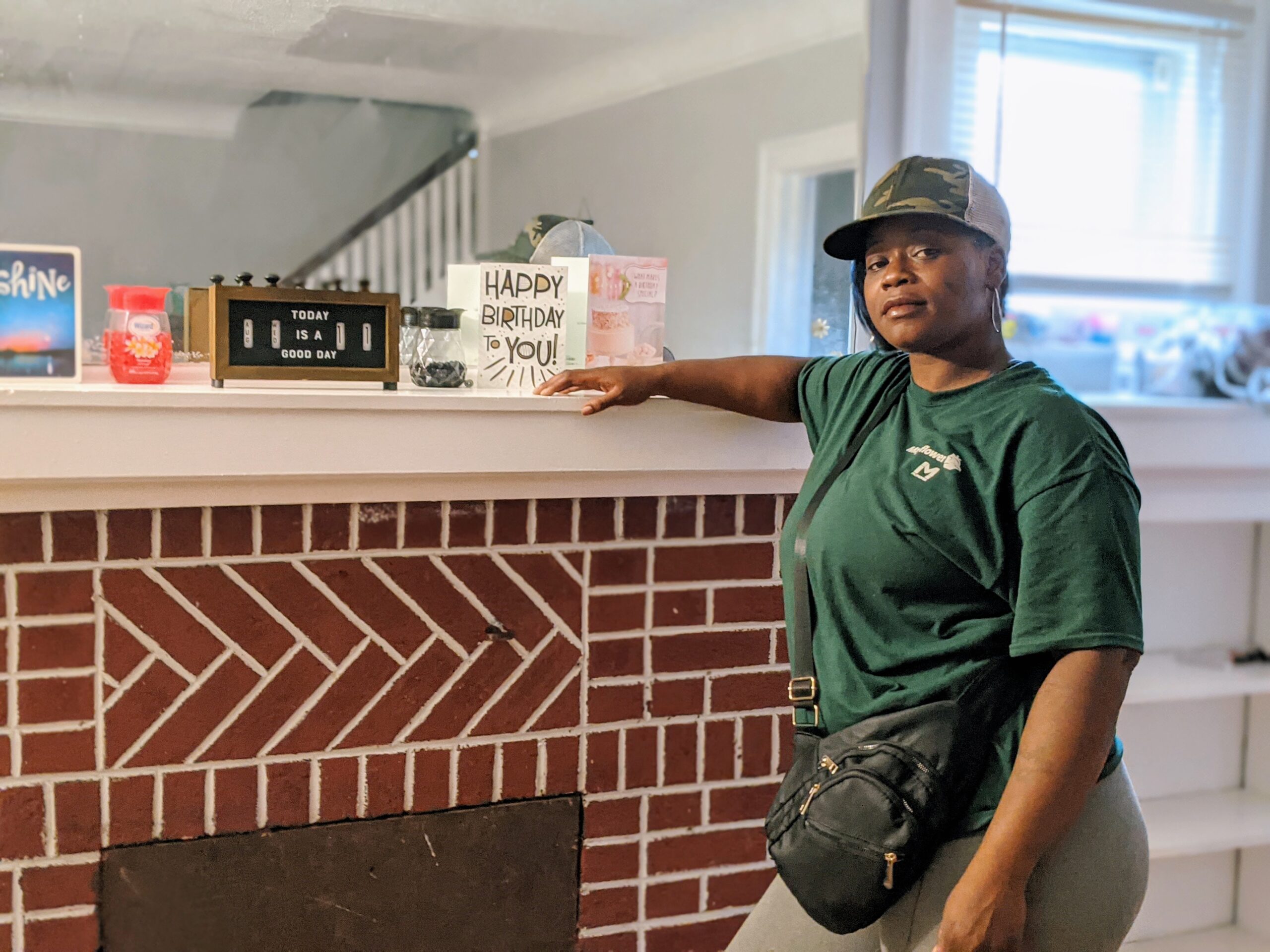 "We lived in there about a year after we moved back in. So I fought to try to keep it and try to get it back because it already was with the Land Bank, but it wasn't successful. So in July of 2020, when we had the final notice until October to be gone, we all went and stayed with my brother, except my older daughter was staying with her grandmom and friends. I have an older son too but he was 19 and was already off on his own."
While the family stayed with her brother, Africia remained focused on moving back into the Rutherford house, as they called it, based on the block it was on. The new owners had told Africia that they were the top choice to rent the house after renovations were finished in two to three months. However, despite consistently following up with them, the house was rented to someone else. Soon, the pressure of living with her brother was taking a toll.
"At that point, I'm just like in my brother's habitat and me and my kids staying there, and I'm just like 'as long as you can let the boys stay in the house, I'll sleep outside in my car… just let the boys stay in here.' So he was like, 'Ok that's fine."
The situation prompted Africia to begin staying with a friend and partner, both to give her brother more space, and to have a stable place for herself in the meantime while she continued to search for somewhere to move her family. However, hardships continued when her partner became abusive and she knew that moving was an immediate concern.
"My kids were being sheltered by someone else and I was staying with a man that was abusive… and it was just a lot. Before that I slept in my car, it was an up and down time."
Africia was able to find a small break when she decided to move her family into the one-bedroom apartment that her mother was previously renting. In order to accommodate everyone, it meant that her twin boys would share the bedroom, her daughter would sleep in the dining room while Mom slept in the living room.
"I was staying over at the apartment that my mom had moved from, but the lease wasn't up so we were just staying there until somebody come and knock on the door, but luckily we didn't have to wait that long… So we made that happen for three months. And during those three months, I had been contacting Matrix."
Ironically, things began to turn around for Africia and her family after she decided to report her partner for abuse. Communicating with the abuse counselors prompted them to ask about the family's housing and safe shelter situation. Through their help, Africia applied for Section 8 Housing Assistance and was also recommended to contact Matrix Human Services. That was when Nakole White, former Homeless Prevention Specialist at Matrix Human Services, answered her call.
"Me and Nicole worked together for like two months. Anything that she needed, she would touch base. I would call her and touch base sometimes. I would call her complaining, crying, but she was good, like I really enjoyed her being the specialist that I had. I was blessed with her because she was a hard worker. You got some people who do the job because this is the job, and you got some people who do the job because they care about doing the job. She cared about doing the job. She wanted to help you. She wants to see you in a better situation. So I liked that about her."
Finally, good news started to come for the family. Shortly after completing her intake with Nakole, Africia was approved for three months of rent assistance including a down payment through the Matrix Human Services Rent and Mortgage Assistance Program. This new program, launched in June of 2020, was created with consideration for the many people who were losing their jobs and income at the peak of Coronavirus lockdowns, as well as to prevent homelessness, a key aspect of Matrix's mission to empower individuals to achieve a higher quality of life.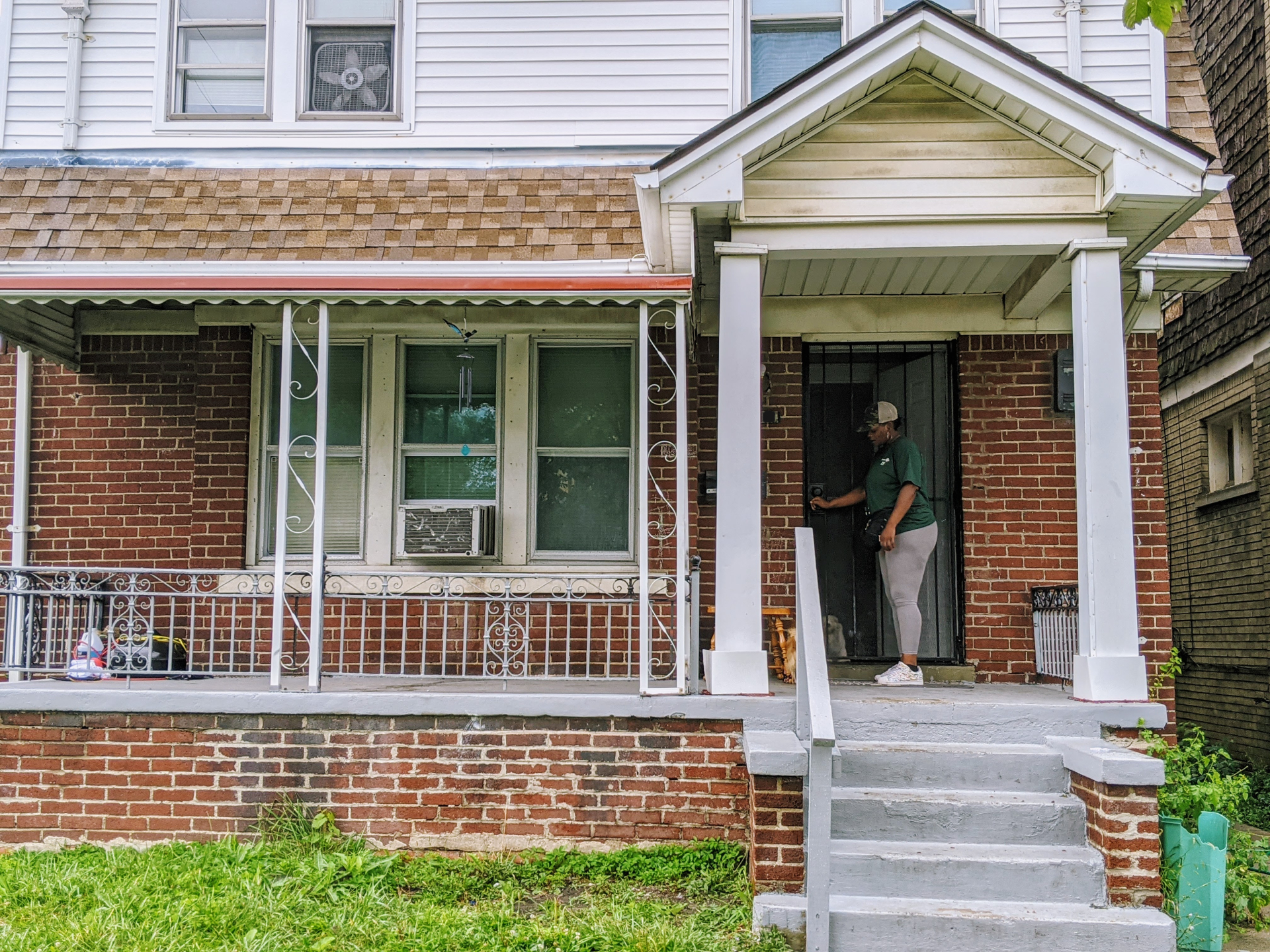 "It came to the point where the only thing you have to do now is find a house. So we looked at house after house. It was one thing after the other. Some houses were just not appropriate. It was like a roller coaster at that point. So the stress became real stressful because I'm anxious now, at this point, and at the same time I can't find nothing. And then boom, here comes Section 8. When God rains on you, he pours on you."
Now that Africia had approval from both the Matrix Human Services Rent and Mortgage Assistance Program and a Section 8 Housing Voucher, all she needed was help finding a house, since it had already been months of searching.
At this point, Africia was calling tens of houses every day, desperately seeking a place to move her family. A call to someone she had previously talked to about housing came through. Once she saw the pictures of the house and did a walk-through, Africia knew she wanted it, but there was another catch, Africia needed to complete the paperwork but the office was on 14 mile, and without having a license to drive, she needed to find a ride. Facing pressure from the realtor to lock in the house fast, she decided to risk it and drive there herself.
It paid off. After completing paperwork and the building inspection, Africia finally moved into a house that could accommodate her family with 4 bedrooms and a basement, giving her peace of mind.
"It feels good, it feels really good. I feel more better for my kids. For me, I'm happy, I'm comfortable, but I feel better that my kids are a little more stable. I've never had Section 8. I'm 38 years old, I have 5 kids…. and I am a person who is in need for this right now with me and my kids, so what better time to do it. There's nowhere else for us to go but up."
Now that Africia has her home life secure, she's been able to spend more time working for a moving company specifically for schools across the state of Michigan. Africia is a supervisor currently working in Detroit to prepare schools for in-person learning this fall.
"It's been so many times I felt like I want to give up. I sat and cried, like just, sh*t just ain't going right for me like what the heck. But for like all the patience that I had, right now I feel like things just can't go wrong for me… So it went from feeling like things just couldn't go right, now I feel like, there's no way things can go wrong."
"Matrix is great, they're great… The program itself and the resources to the community is definitely needed and it definitely was a help to me and my family and our life."