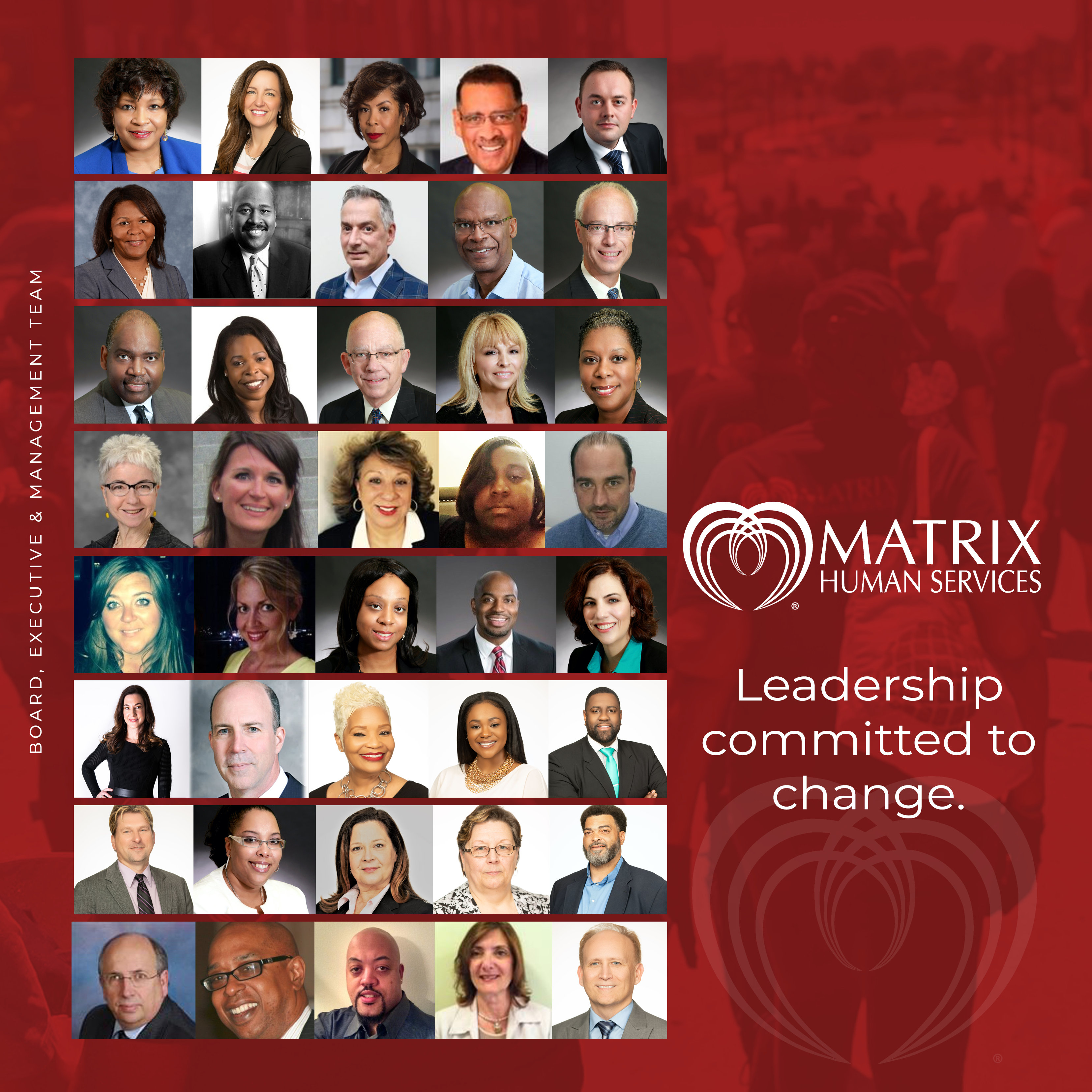 As an organization that is now 114 years old, Matrix has learned the value of diversity and how it makes us stronger. We choose to lead by example of how equality and diversity brings together the best ideas while making sure no one is left behind. That is also why we serve the most vulnerable members of our community when they need it most. We have never ran from adversity and instead choose to meet it head on. We see Matrix as being a community leader in both our services offered and the integrity with which we operate as an organization. 
We provide the collage of our leadership above as our testament to that commitment to diversity and equality within our organization as well as the way we serve the community.
If you are interested in learning more about the many programs we offer for people of all ages, from pre-natal to senior age, visit the link below.