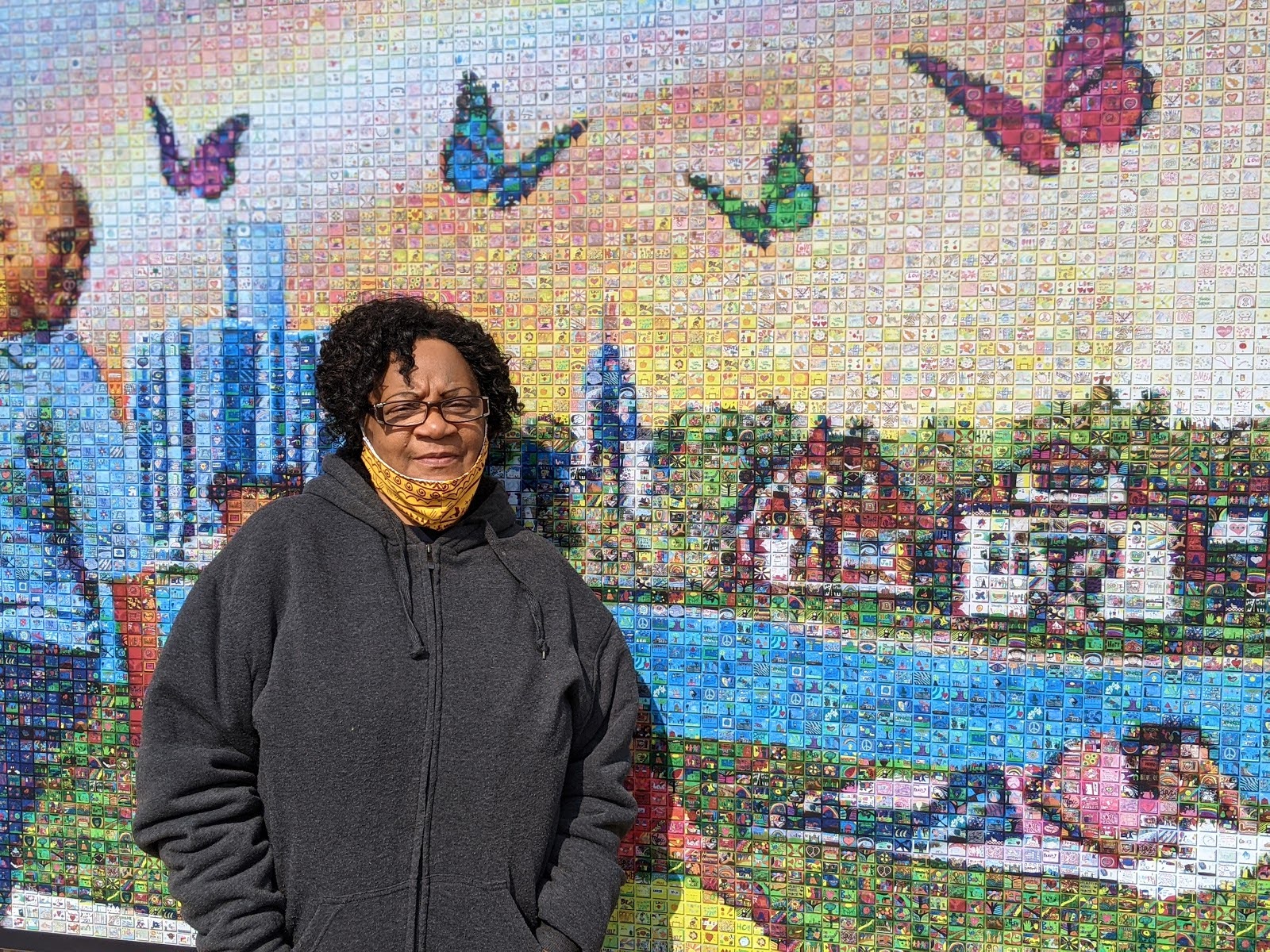 Jackie was living in Alabama when her husband passed and she decided she wanted to move back home to Detroit to be closer to friends and family. That was right before Christmas in 2018 and Jackie had just moved into a house she purchased through a land contract. She was able to furnish the house with some second-hand items including a refrigerator and stove.
The winter of 2018-2019 was especially rough and Jackie found herself receiving gas bills that she couldn't afford. It was then that she received fliers in the mail about weatherizing your home with DTE so she contacted them and they were able to help her with a new thermostat and other weatherization needs. She was also informed about a class they offered on Gratiot where she was told about the many services that Matrix Human Services offers.
"And so I just followed through with it. I got a refrigerator, first they approved me, DTE approved me for the gas program. And then I followed through with that and Ken Brown (Director of The Matrix Center) was telling me… how you can get a furnace and stuff like that, so like I said I followed through and I got the refrigerator, and then I asked him about the furnace because I needed that. And they just delivered and installed that last Friday. So it's been going pretty well but there's been hard times and then COVID set in."
The program to replace Jackie's refrigerator is a DTE program and The Matrix Center helps people complete the necessary paperwork to apply. Director of The Matrix Center, Mr. Ken Brown, has been working with Solutions for Energy Efficient Logistics (SEEL) – a Certified Minority Business Enterprise (MBE) for years to secure furnaces for families in need at no cost to them, for those who qualify. Jackie also explained that she received a new air conditioner while they were replacing her furnace as well.
"I am so grateful and thankful ya know, that they have people and programs to help people that really actually need it."
If you or someone you know is in need of a replacement refrigerator or furnace, please contact The Matrix Center at 313-526-4000 ext. 1310 to speak to Mr. Brown or email kbrown@matrixhs.org.
Learn more about our adult services here: https://www.matrixhumanservices.org/covid-adult-3/