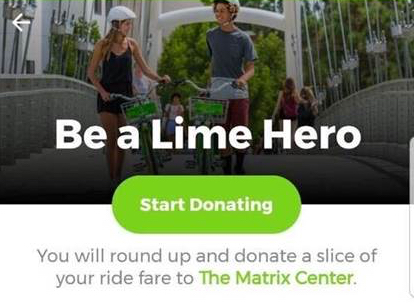 While we have all been finding ways to travel safely during this crisis, including our Matrix senior shuttle, we are pleased to once again officially partner with Lime, the fun micro-mobility company providing scooters and bikes around Detroit for easy and safe travel options during this crisis.
Lime is making it easy to donate the extra change from any trip taken in Detroit by simply signing up for the Lime Hero program after the trip is over which will allow you to round-up your ride as a small donation to Matrix Human Services!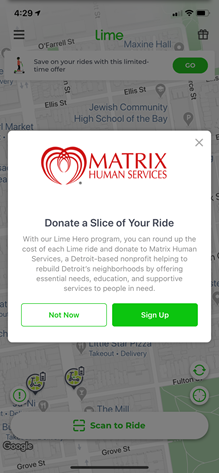 Lime has also made it easy to support Matrix through their Lime Action Center, so anyone can enter their zipcode and be connected with a non-profit helping in their own communities.
Let's ride safe and support a cause at the same time.
Thank you Lime!