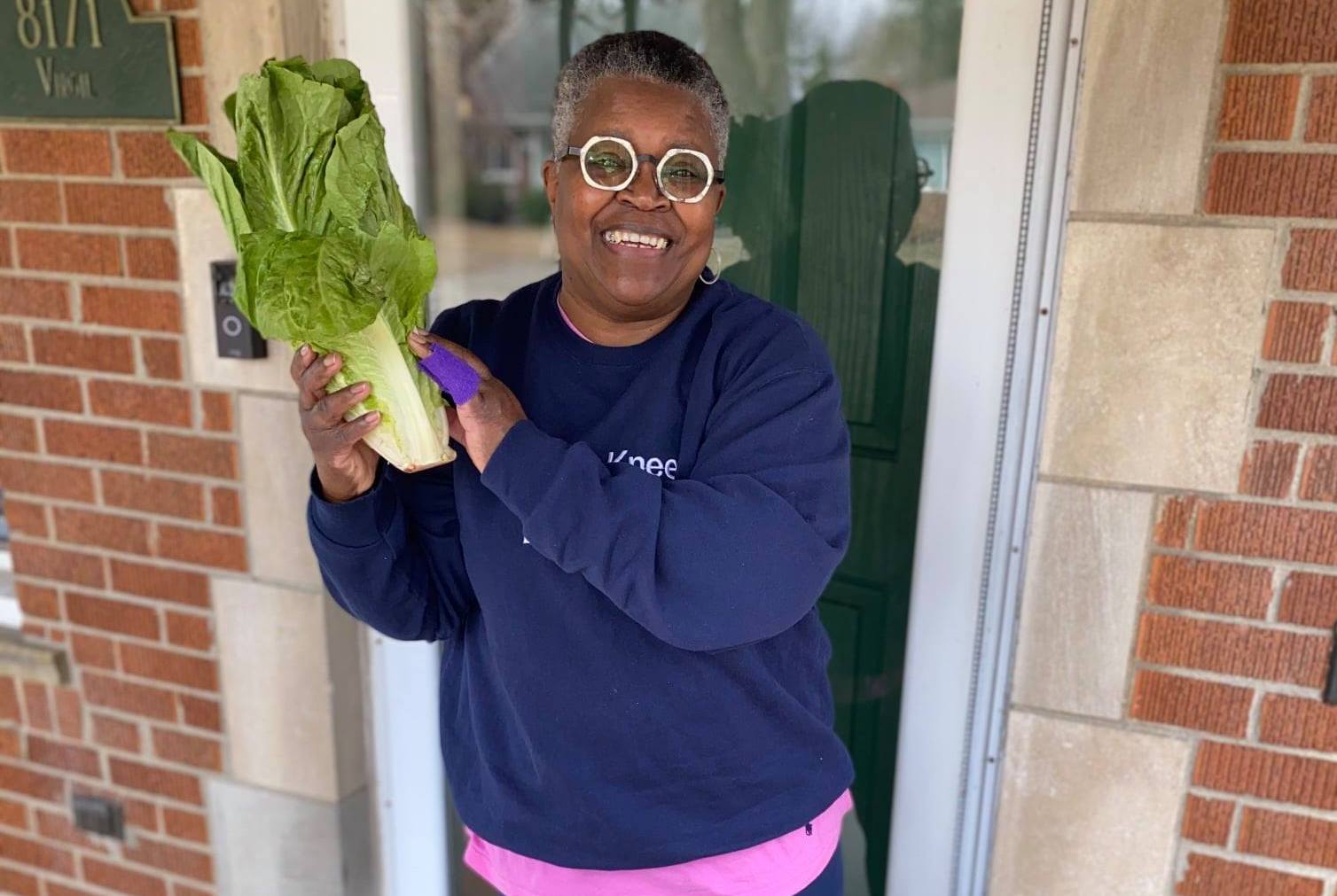 Last week we kicked off our first of many food distributions to seniors participating in our Healthy Senior Living Initiative – Food Rx Program. This program offers free health screenings in partnership with the
HUDA Clinic
which will inform a food prescription aimed at addressing obesity, high cholesterol, high blood pressure, pre-diabetes, and diabetes. The food prescription will be filled with produce and other healthy food choices by our partners
Eastern Market Partnership
and
Forgotten Harvest.
Matrix staff visited the homes of some of our participating seniors with boxes of fresh produce and other food and delivered it directly to their doorstep – completely free!
Ms. Jenkins, pictured above, has found the program to be very helpful to her,
"I find myself eating more fruits and vegetables now since I have been in the program. I usually eat fruits and vegetables but I eat it much more now because it's right there for me. You know how you go to the store and purchase certain things, well I find myself eating more of a variety now, and it's delivered right to my home."
Along with the deliveries of fresh fruits, vegetables, and perishables, seniors also receive gift cards to supplement their own grocery shopping.
Seniors including Ms. Jenkins also receive free medical check-ups every six months at the
HUDA clinic
, which provides free primary care, dental care, mental health services, vision care, and specialty care for anyone uninsured or underinsured.
"I think it's a good program for seniors. It helps them make better choices for what they eat. With it being delivered to us personally, it makes it more accessible for us to eat, more fruits and vegetables, and other foods, and they are actually more fresh than the neighborhood store has…. I'm a salad person so I love getting the lettuce and tomato, kale, bananas and strawberries." 
If you or someone you know would be interested in our Healthy Senior Living Initiative for Detroit residents 55 years or older, please call 313-526-4000 ext. 1253 or learn more here.