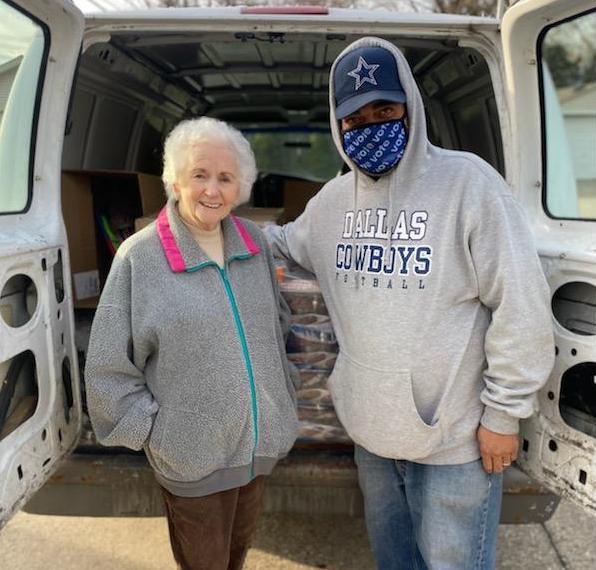 Mrs. Shirley Patterson has been donating brand new clothes, toys, and other valuables to Matrix Human Services for more than 15 years. 
Director of The Matrix Center, Mr. Ken Brown, remembers meeting Ms. Patterson in 2005 when she began donating around the holidays to help families that were struggling. 
"It's Mrs. Patterson's goal to make young people happy and she has been doing this for a long time." – Ken Brown, Director of The Matrix Center. 
Fast forward 15 years later, and Ms. Patterson and Mr. Brown look forward to seeing each other every year at the holidays to pick up Mrs. Patterson's wonderful gifts from her home in Detroit. Every year she donates over a hundred items, including during Coronoavirus lockdowns in 2020. 
See pictures of children at our Above and Beyond Learning Center receiving brand new coats from Mrs. Patterson
Thank you Mrs. Patterson for all you do!
See more photos of Mrs. Patterson's donations below