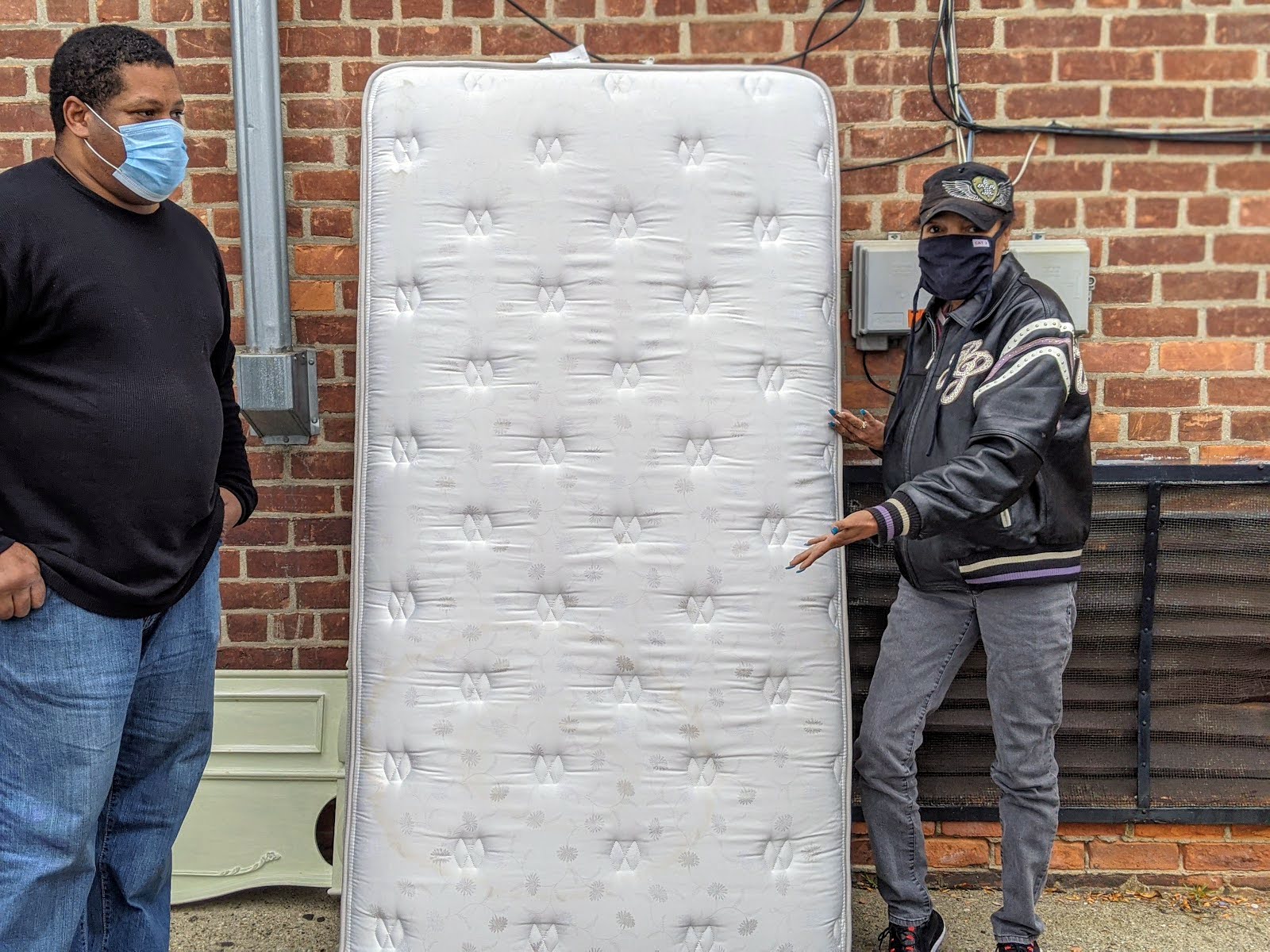 On Tuesday, October 27th, Angela was at The Matrix Center on Gratiot and McNichols to receive food at our bi-weekly food distribution with Forgotten Harvest, as well as complete paperwork to receive a replacement furnace and refrigerator thanks to our partner companies. After she finished her paperwork, good fortune happened to land in her lap when a regular supporter and donor came to visit The Matrix Center with a donation of a gently used mattress including frame and bedboard, as well as a matching dresser.
Angela knew right away who she would like to give the bed to if she could,
"It's a blessing from God that I was here at the right time. My great-grandson doesn't have a bed in my home when he comes to visit so now he has somewhere to sleep by himself. He just turned 3. I appreciate you guys from the bottom of my heart becasue I'm a widow now and I'm starting over from scratch."
When speaking on our Food Tuesday Distributions that Angela has been visiting for a couple of years she said,
"It helps me out, whatever I don't eat, I feed my neighbors that need it to, that don't have transportation to get over here to get it. So I bring it and ya know, feed the neighborhood too."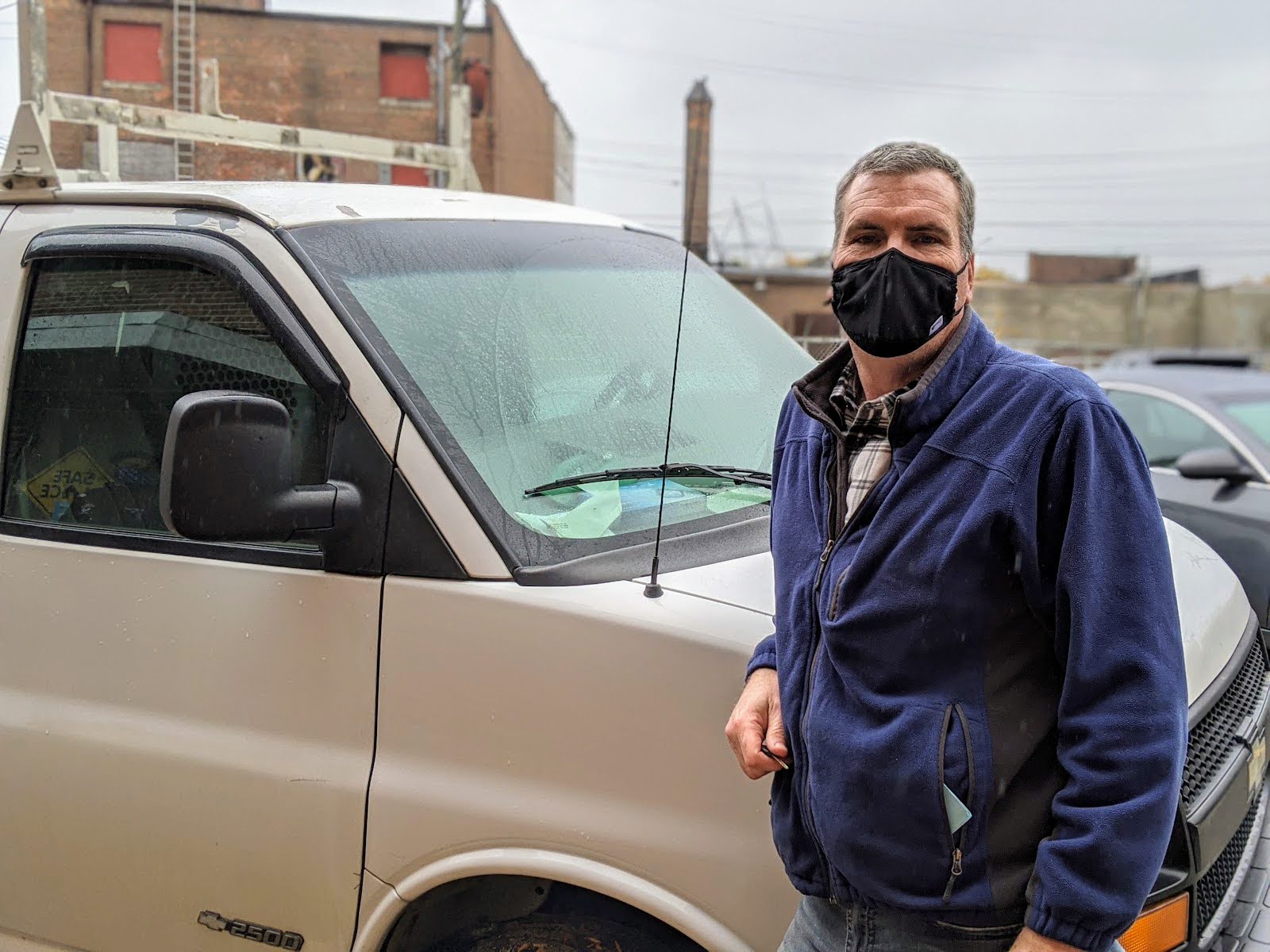 Matrix Supporter Sean Shannon who donated the bed and bedroom set
When asked what made him want to donate the bed and bedroom set, Mr. Shannon said,
"It started with my brother-in-law Andy who used to be the president (of Matrix) and then my sister got on the board and she started Angel Tree… And so then I got to know Ken (Director of The Matrix Center) and just great people. So if we have extra stuff like that, I have no reason not to. In fact my concern, I called Ken, was I didn't want to load him up with stuff he wouldn't use so I'm really glad to see that people are actually using it. So I don't have the vehicle that Ken has to get this stuff to people like that. So it's just great that that is available to us to bring stuff down and the people who need it get it."
Finally, Angela further expressed her appreciation for the assistance she has received.
"I really appreciate Matrix helping people that's in need such as myself, as far as giving free food, and I also was blessed with a whole bedroom set with mattress that's in good condition that I can use for my home. I appreciate you all so much. And also the furnace, free furnace brand new, and the refrigerator."