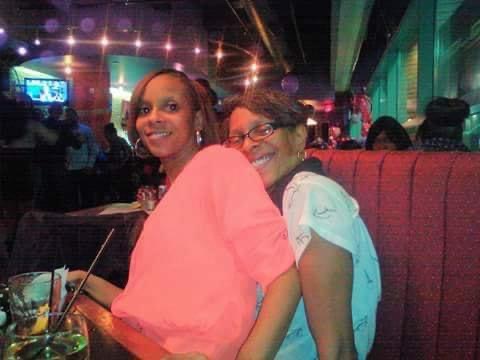 Ms. Thelma and her daughter Janlissa have faced difficult circumstances ever since they were forced to relocate from a rental property that was being torn out 4 years ago. However, the new rental home that they share together has been plagued with issues.
"The people that we were renting from, they told us that they owned the property and they were getting rent from us every month… and they came out the first two months and said they were doing repairs and then never came back… We've been in the house for 4 years now and ever since we've been here, different people have been coming saying that they own the property, like trying to get money from us." – Janlissa
Janlissa even visited the office where she was told the owner worked but the building was empty and the phone is never answered.
Their headaches didn't stop there. With the help of a lawyer, they were told the owner actually lives in Florida, however, the lawyer was unable to get any response. Later they were approached by someone new claiming to be the owner, and Janlissa and her mother were taken to court for back-rent payments. This person never appeared in court to defend their case so the judge dismissed it. Since then, they have been doing repairs to the house on their own.
Meanwhile, the family was dealing with another issue – a broken furnace. After they moved in, they were approached by a company that claimed to be performing maintenance on their furnace but instead they removed parts and never returned. This meant that Janlissa and Thelma had to use space heaters to get by during the winter, which eventually led to an electrical fire.
It was at this point when Financial Empowerment Coach at Matrix Human Services, Jaunice Kellar, learned about the family situation.
"My DHS worker referred me to Jaunice [at Matrix Human Services] and I signed up and she has been a lot of help because the furnace wasn't working from the time we moved in until November of last year. So she was able to help me where I was able to get the furnace fixed through THAW, where they came out and fixed the heat for us so now we have heat and we don't have to keep using space heaters to heat the house up." – Janlissa
The Matrix Center has been partnering with organizations like The Heat And Warmth Fund (THAW), DTE Energy, and Solutions for Energy Efficient Logistics (SEEL) for years to secure replacement furnaces for individuals and families in need. Matrix Human Services accepted The Supporting the Cause Honoree Award from DTE and SEEL in November of 2020.
"Jaunice has been a lot of help as far as helping us get most of the repairs done and stuff where we could be comfortable and we're not cold or anything." – Janlissa
During the midst of these struggles, and while Jaunice was attempting to find new housing for the family, Janlissa's mother Thelma called Jaunice to say she was feeling suicidal.
"I had to stop and work through that and get the Wayne County Mental Health Authority on the phone to kinda triage her. We ended up having to dispatch officers over who were able to get her and take her to Henry Ford Hospital where she received treatment." – Jaunice Kellar
Now Thelma continues to receive help from the Henry Ford Hospital.
Despite the difficulties the family has been through, they are now looking forward to owning the house in hopes it goes into foreclosure in 2021.
"I have worked with the family to hook them up with Lake Shore Legal and we will be reaching out to the Detroit Land Bank because the house probably won't go into foreclosure until after March. If we can get her in our Land Bank program, hopefully they can remain in that house and actually buy it if it does go into foreclosure." – Jaunice Kellar
Matrix Human Services became official partners with The Detroit Land Bank Authority (DLBA) "Occupied Buy Back Program" in May of 2020. The program gives a second chance to Detroit residents who wish to own a home since 2015. Since then, hundreds of Detroiters have been able to purchase a home that would otherwise be unowned or abandoned. Qualifications include having a previous history with the house, which Janlissa and Thelma have had, making them prime candidates for the program.
"[Matrix Human Services] has been a lot of help because it's been a hard struggle trying to get help as far as all of the situations we've been going through because everywhere else where we were trying to get help, they were turning us away." – Janlissa