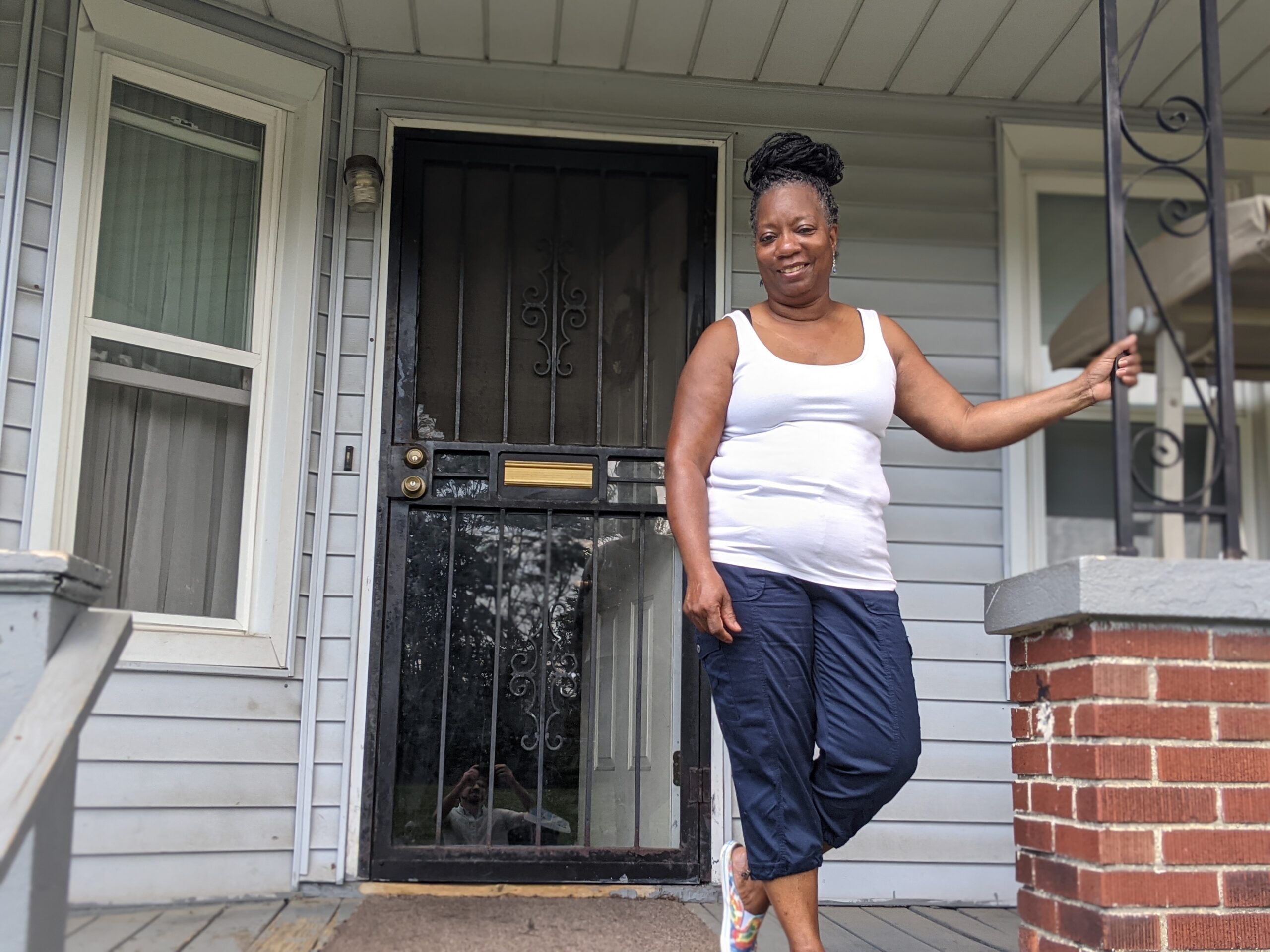 Renetta and her family had been living at their home in Detroit for 18 years, however, when her husband lost his job, the family was unable to afford the taxes on their home. Eventually, the day came when Renetta received a letter on the door saying the house had been reclaimed by the city due to unpaid taxes.
"Some guys knocked on the door and they left a letter stating that 'if you want to get your house back through taxes, it's $1000 and you can get your house back.' So the gentleman left the thing and I immediately contacted The Detroit Land Band to find out what was going on, because I knew I was behind on my taxes and could get a knock on my door any day saying 'hey, you have to vacate the premises,' but it was a blessing in disguise."
Renetta recalled how the situation turned into a blessing, but was unsure at first if the letter was a scam.
"The process was quick, it was easy, it wasn't a hassle. At first, ya know how you think people are doing fraud? Because there's a lot of people out here doing fraud things. So I didn't know. So when I reached out, I thought this could be a fraud…"
That is when Renetta learned that the process was legitimate and Matrix was here to help her through it. Earlier in 2020, Matrix Human Services officially partnered with The Detroit Land Bank Authority's "Occupied Buy-Back Program" to help people who were living in homes that were reclaimed by the city due to unpaid taxes. The program also helps to prevent homelessness, a key aspect of Matrix's mission to empower people so they can achieve self-sufficiency and a higher quality of life.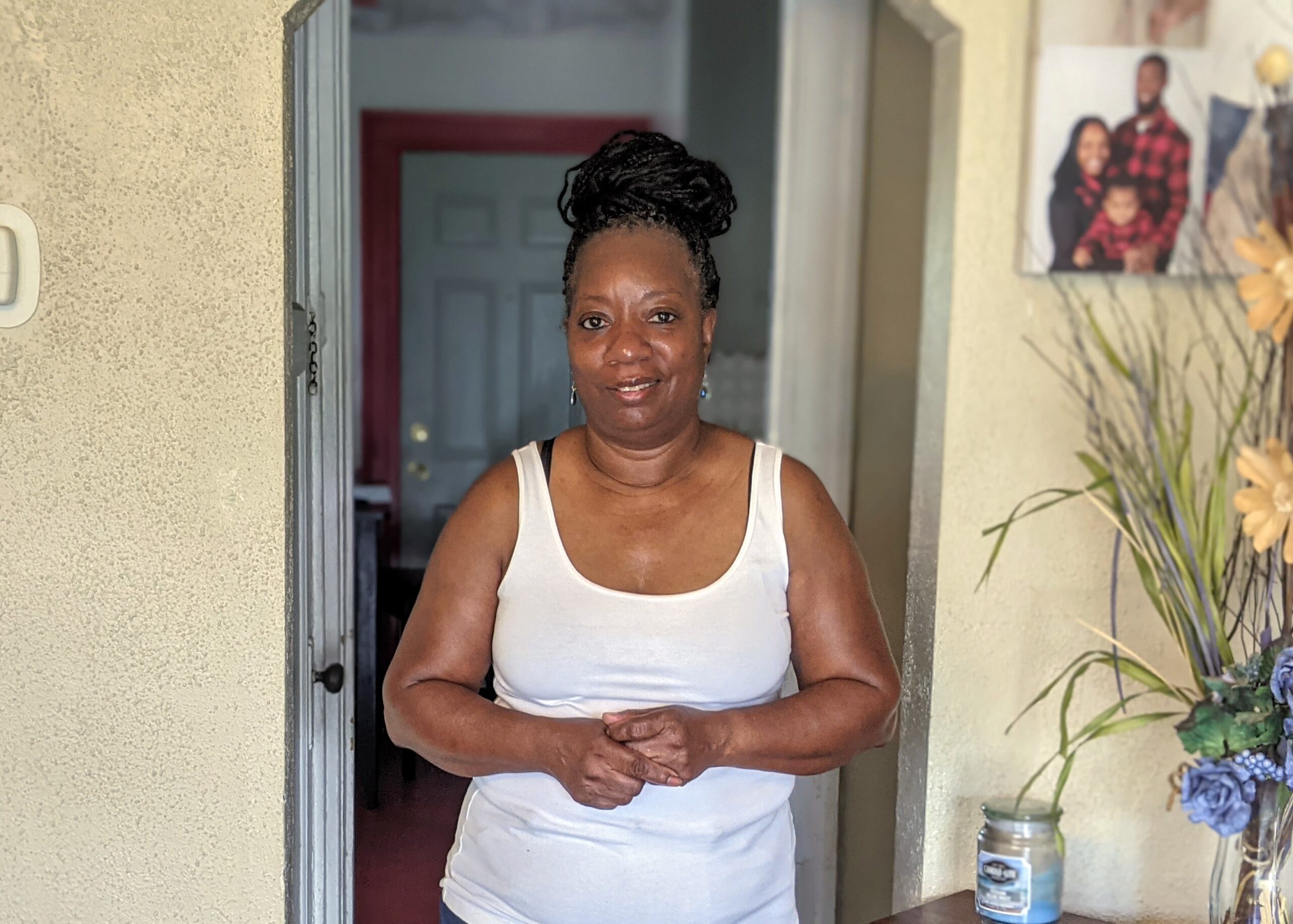 "So I reached out to Land Bank and I reached out to Matrix, Tracy Burrus, awesome guy, awesome guy. Can't say enough about him. He helped me out a lot. Then I just talked to him, went through the interviews, went through the protocols, and got the call saying 'hey, are you ready to put your money down, are you ready to do this? Matrix will help you pay for part of your house to help you get it back."
Renetta described how help from Matrix made the process very smooth and painless.
"When Mr. Burrus first called he said, Renetta, if you go through the courses, we'll pay $500 of your $1000. So I only paid a thousand dollars and I bought my house back for a thousand dollars. And it squashed even the other taxes, so as of now I don't owe any taxes but what I have to do is I have to put money into a savings account towards when the next taxes come out, then the money is there."
In order for someone to buy back their home through The Detroit Land Bank Authority "Occupied Buy-Back Program" (after meeting the necessary qualifications), the previous owner need only provide $1000 to buy back their home from the city.
However, Matrix Human Services will also meet the owner halfway by providing $500 so the owner can own their home again with their own contribution of $500. This alliance ensures success, but the new owner is also required to complete four classes to help make sure they can meet taxes in the future as well as provide financial resources and even home improvement information.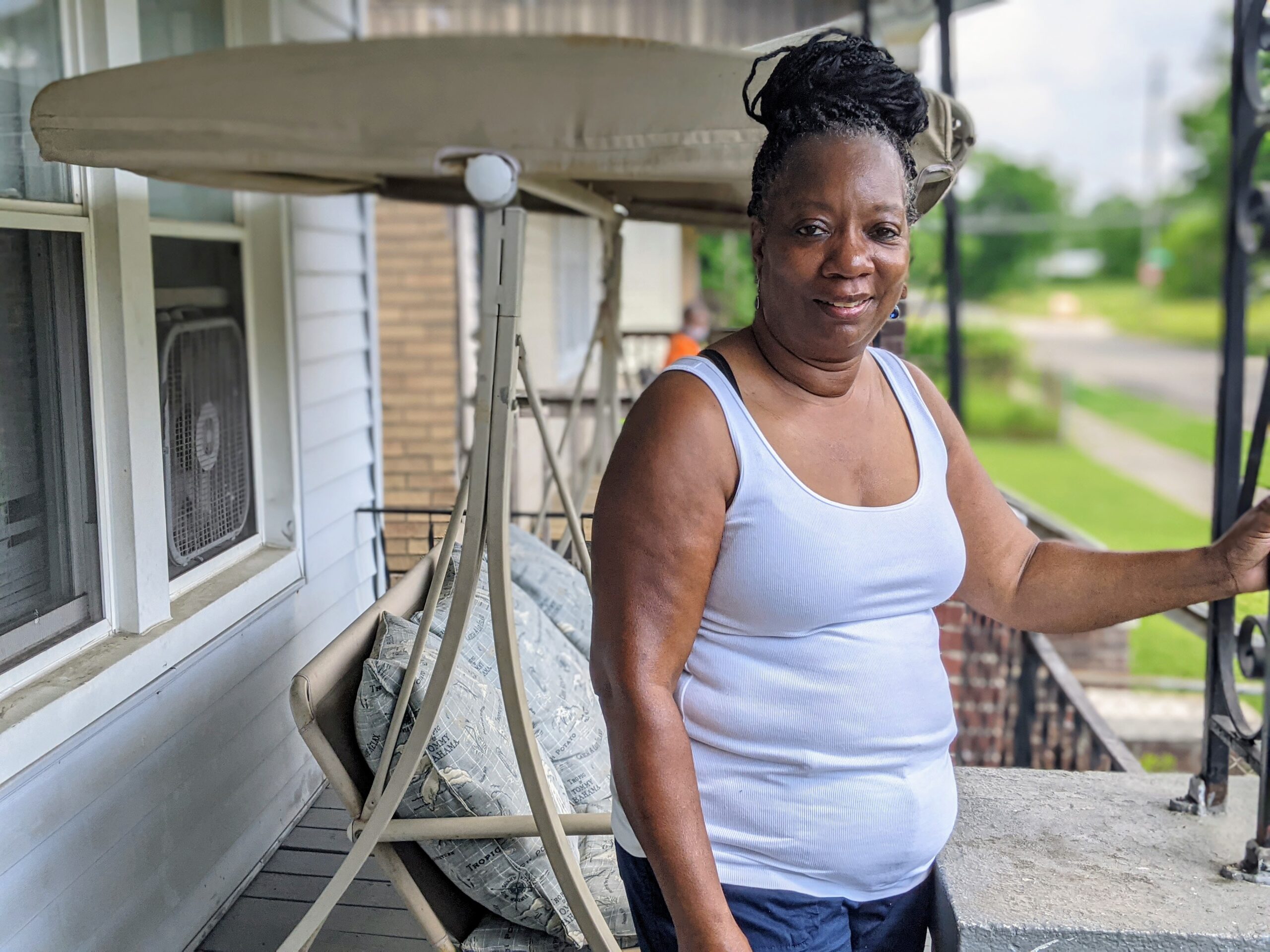 So when it was time, I went through all the protocols, the only thing left for me to do is finish the little courses, which there are four courses. I start my first one June 23rd, and I will do the courses that I have to. I'm doing what they ask me as far as the savings account. I'm looking for different avenues to help me fix up my house to get everything back in the right protocol. I do take care of my house, I do what I'm supposed to do, I just want to be able to say 'hey, I just got my house back, I own it, it's mine, noboby can take it away, and I'm good."
One thing Renetta now wants everyone to know is don't be afraid to admit you need help and reach out for it.
"So like I say the process is not long. I advise anyone, if you own your house and you're behind in your taxes, reach out, they can help you. The city is offering you your house back, literally. And if you can't afford the taxes, there's avenues out there to help you. You never know, you could get your taxes exempt, you never know."

"I will recommend anybody to go through Matrix. Matrix is awesome, they helped me a lot. Like I say, Mr. Tracy Burrus is very respectful in giving me avenues. He calls me at least once a month, sometimes twice a month, 'hey Renetta where are you standing at, what's going on, what do you need help with, how can we help you to find avenues.'"