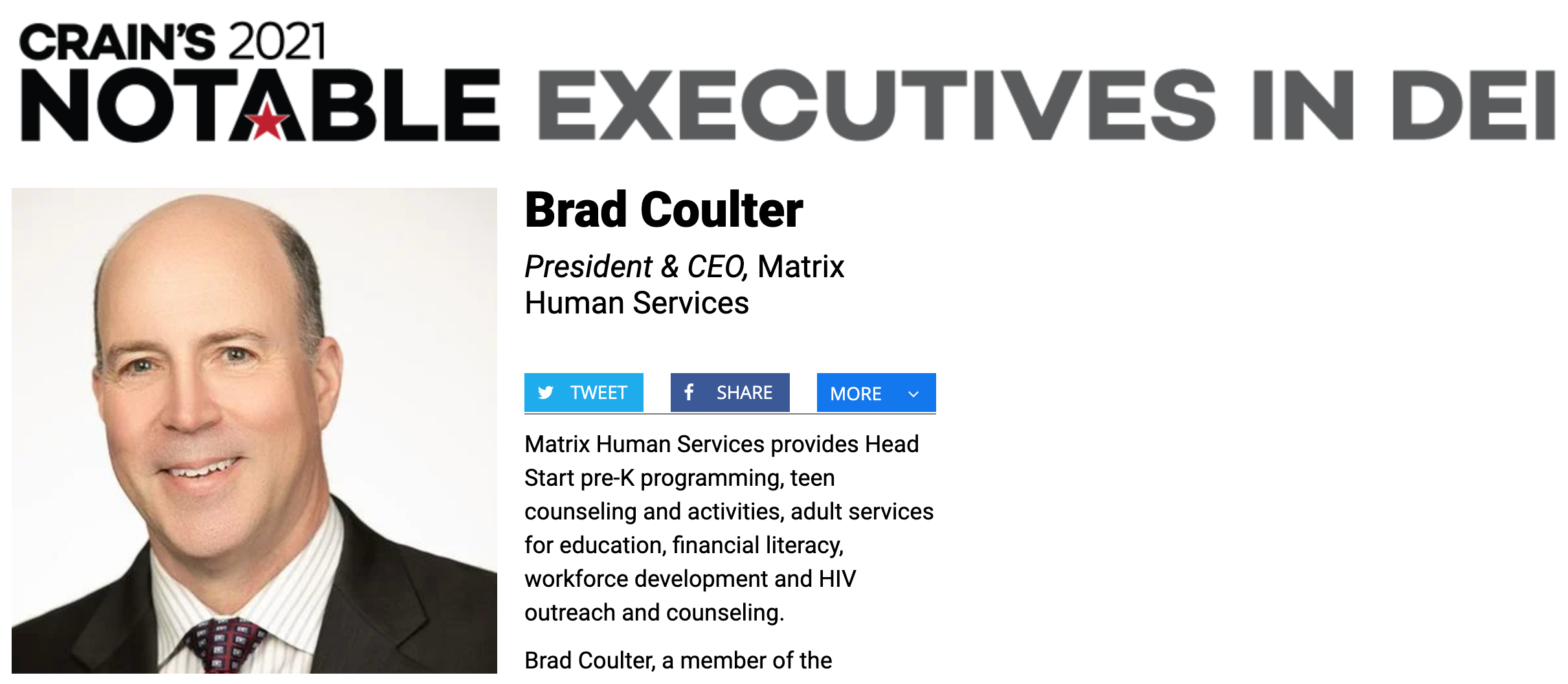 Honorees consist of executives who have championed, developed and/or implemented diversity, equity, and inclusion strategies and initiatives within their organization.
As noted in the article,
"Brad Coulter, a member of the Executive Board for the Michigan Roundtable on Diversity and Inclusion and chair of the Nominating and Governance Committee, took over Matrix five years ago. 

Coulter strives to ensure the organization reflects the 20,000 residents it serves. The staff is 60 percent African American, 20 percent Hispanic and 20 percent white and Middle Eastern, and more than 10 percent identify as LGBTQ. To ensure fluid communication, employees regularly discuss inclusion and bias and look for ways to positively address issues."
Also mentioned was the March for Racial Justice and Equality that over 150 Matrix employees took part in following the death of George Floyd and others, in solidarity with other racial justice marches and protests in support of Black Lives Matter throughout the country. Read more about that day here.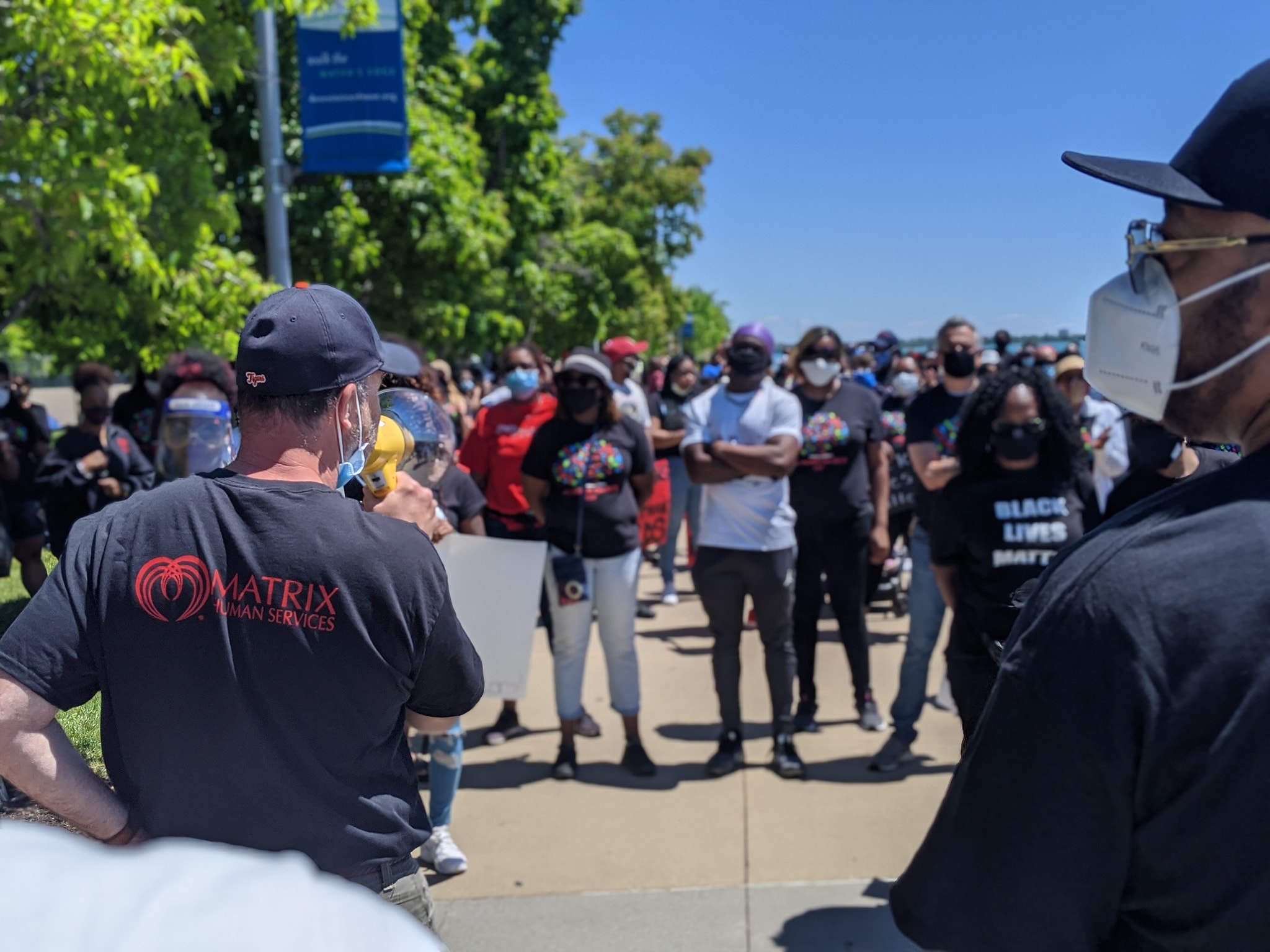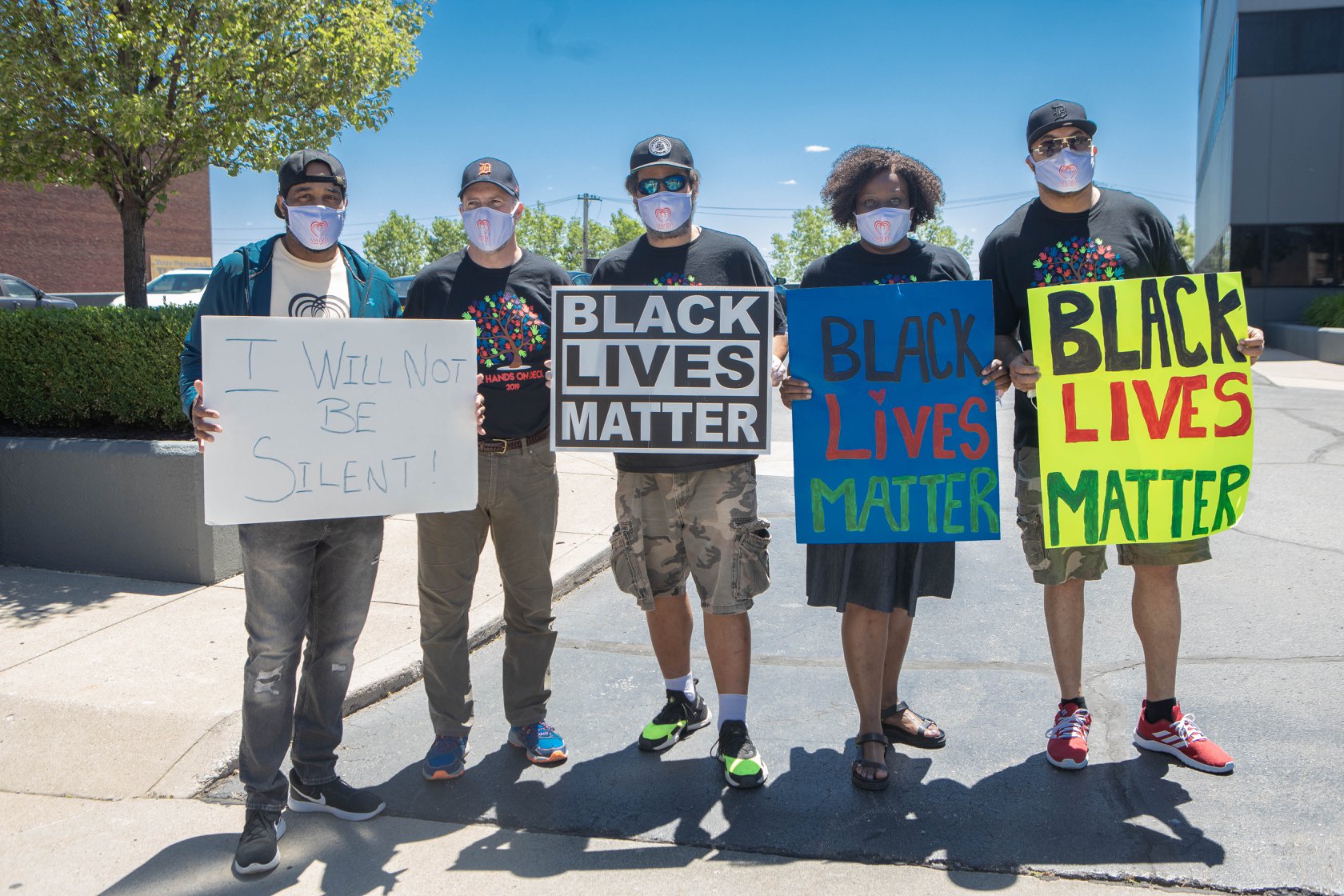 Coulter also remains focused on the success of Detroit youth, knowing they are the future leaders and their success in childhood is a foundation for the rest of their lives.
From the Crain's Detroit Article,
"Four years ago, Brad and I convened an inclusive, collaborative and trust-building network of Detroit Head Start providers to improve results for children in Detroit as well as advocate for improved teacher pay and funding for early childhood. The collaborative continues to meet monthly and represent eight Head Start agencies serving Detroit children," said Starfish Family Services CEO Ann Kalass."
As an organization that is now 115 years old, Matrix has learned the value of diversity and how it makes us stronger. We choose to lead by example of how equality and diversity brings together the best ideas while making sure no one is left behind. That is also why we serve the most vulnerable members of our community when they need it most. We have never ran from adversity and instead choose to meet it head on. We see Matrix as being a community leader in both our services offered and the integrity with which we operate as an organization.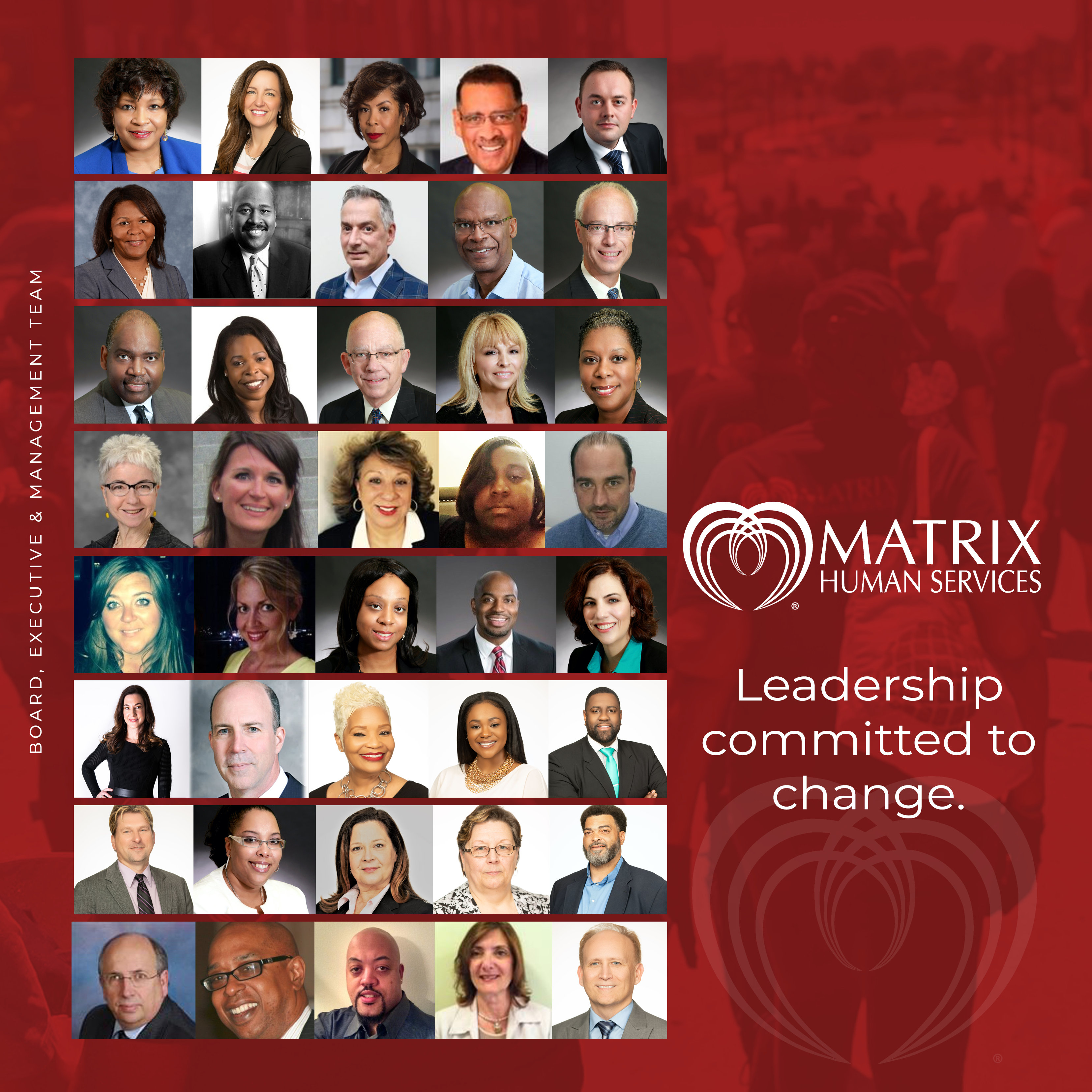 Watch our 2020 Impact Report Video for more info