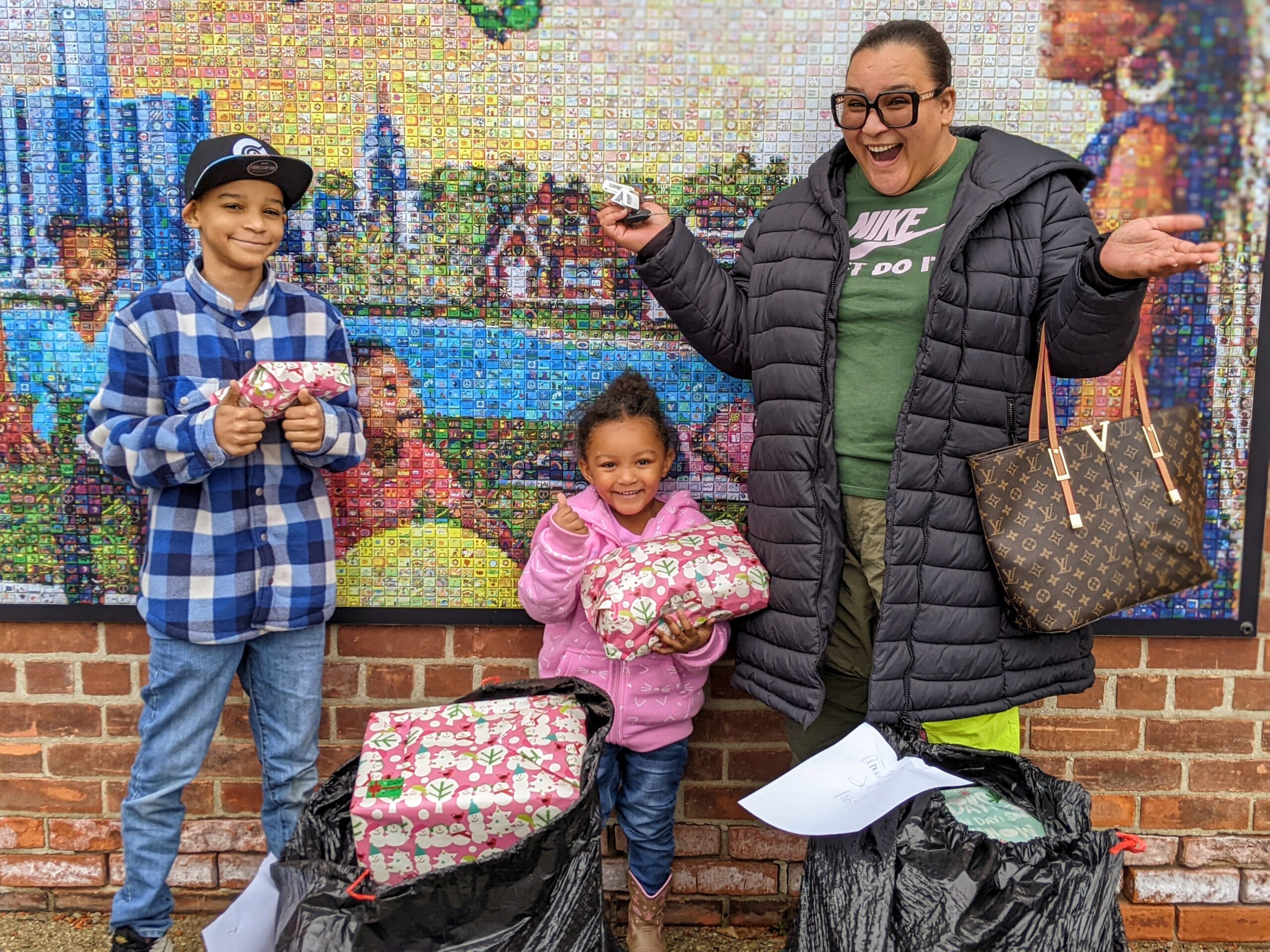 Angel Tree is always a magical time at Matrix because the spirit of giving truly comes to life. Throughout the year, Matrix staff identify families experiencing the greatest need throughout our Matrix family of programs, and before the holidays, they match a generous Matrix supporter with a family and share their wish list, so kids and parents alike receive gifts appropriate for their age and gender.
Normally the event would include a large celebration at The Matrix Center, featuring food and music, perhaps even an appearance from Santa Clause!  Our celebration in 2019 is a perfect example! However, like all of our other programs, this special annual event has had to adapt for COVID safety, which meant no in-person celebration, but that did not stop our supporters from spreading joy to families.
This year, Over 200 children and parents in need throughout our Matrix family of programs, received gifts for the holidays thanks to generous supporters who "adopted" families and bought gift cards. Donors dropped off their gifts to The Matrix Center and were able to meet the families they "adopted" either virtually, or briefly at the center while families also arrived to pick-up their gifts. $2,600 was also raised, which enabled Matrix to distribute gift cards to popular stores like Footlocker, Meijer, Walmart, and more.
See some of the magic below!