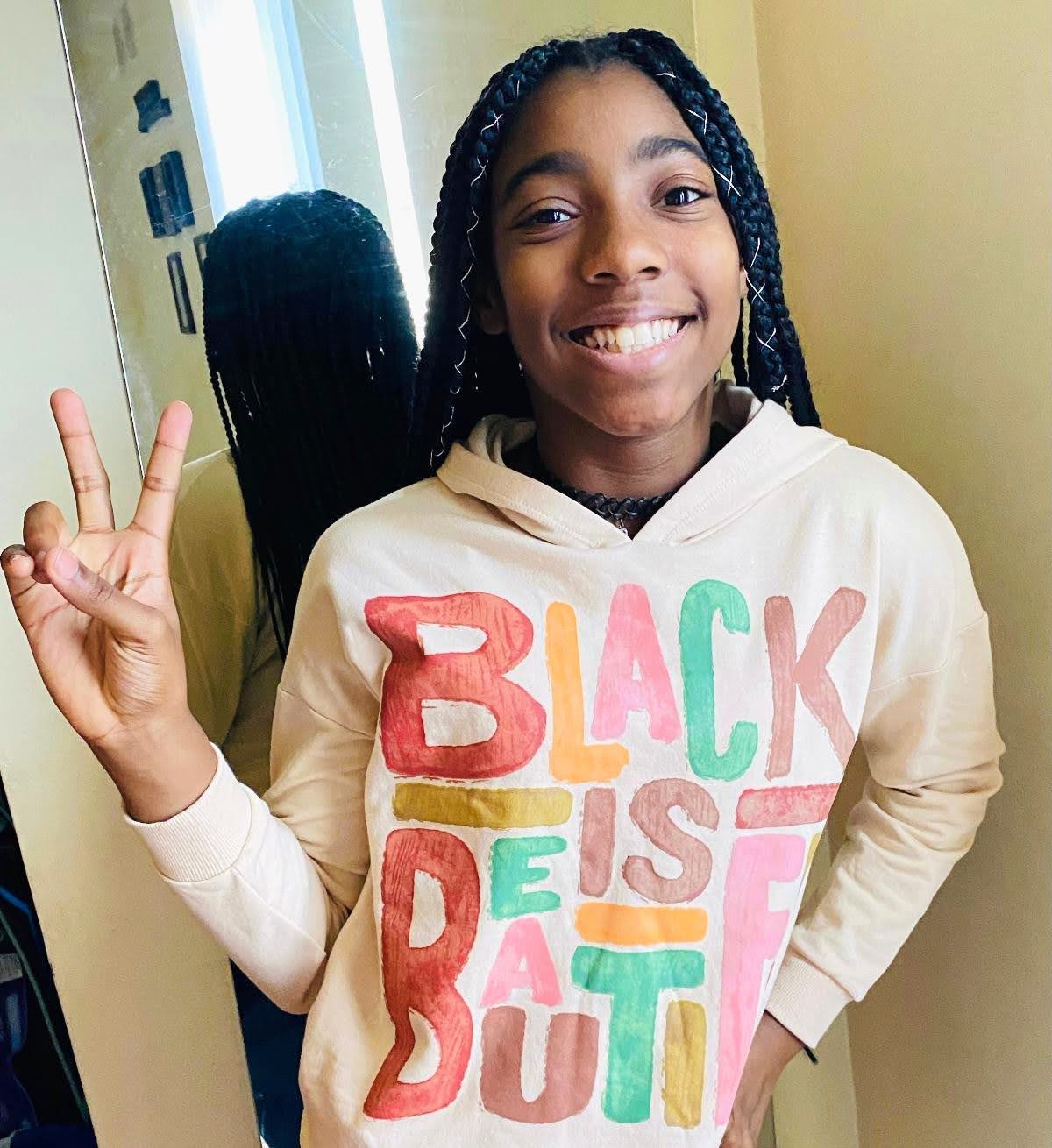 Shecolby is a mother of four living in Detroit and while she was scrolling through social media during the end of 2020, she came across an ad for Matrix Human Services Youth Assistance Program. The information prompted her to enroll her 12-year-old daughter, Diamond, in our program for youth ages 10 through 17.
As Diamond began the program, she was given a free tablet to stay connected with Matrix Youth Specialists twice a week for support with school and life. It did not take long for Diamond to learn about some of our partnerships as well, including one with The Detroit Children's Choir. The Matrix sponsored choir is a different organization from the Detroit Youth Choir which competed on America's Got Talent.  The Detroit Children's Choir is a non-competitive group that encourages all kids to participate no matter how good their singing ability as a way to build confidence and self-esteem.
As an aspiring singer, Diamond was thrilled to participate in a professional studio recording of some cover songs with The Detroit Children's Choir, her favorite of which was the old holiday classic, "Silent Night".
Prevention Specialist Supervisor, Amber Lee-Trimiew said,
"Diamond is consistent with her choir practices and virtual meetings with our Youth Specialists and she is excelling in the program!"
Not only has Diamond taken advantage of our Detroit Children's Choir partnership, but also our tutoring partnership with HumanKind, which has provided over 50 tutors who are currently students at The University of Michigan to assist our youth with their academic goals.
Diamond's mother, Shecolby, is proud of everything Diamond has done so far in the program.
"She's doing really good with the tutoring, all of her grades came up… and then just having a free tablet to help with everything was really awesome as well."
Funding for the Detroit Children's Choir Program is provided by The Walters Foundation.
Learn more or enroll your child today at the link below