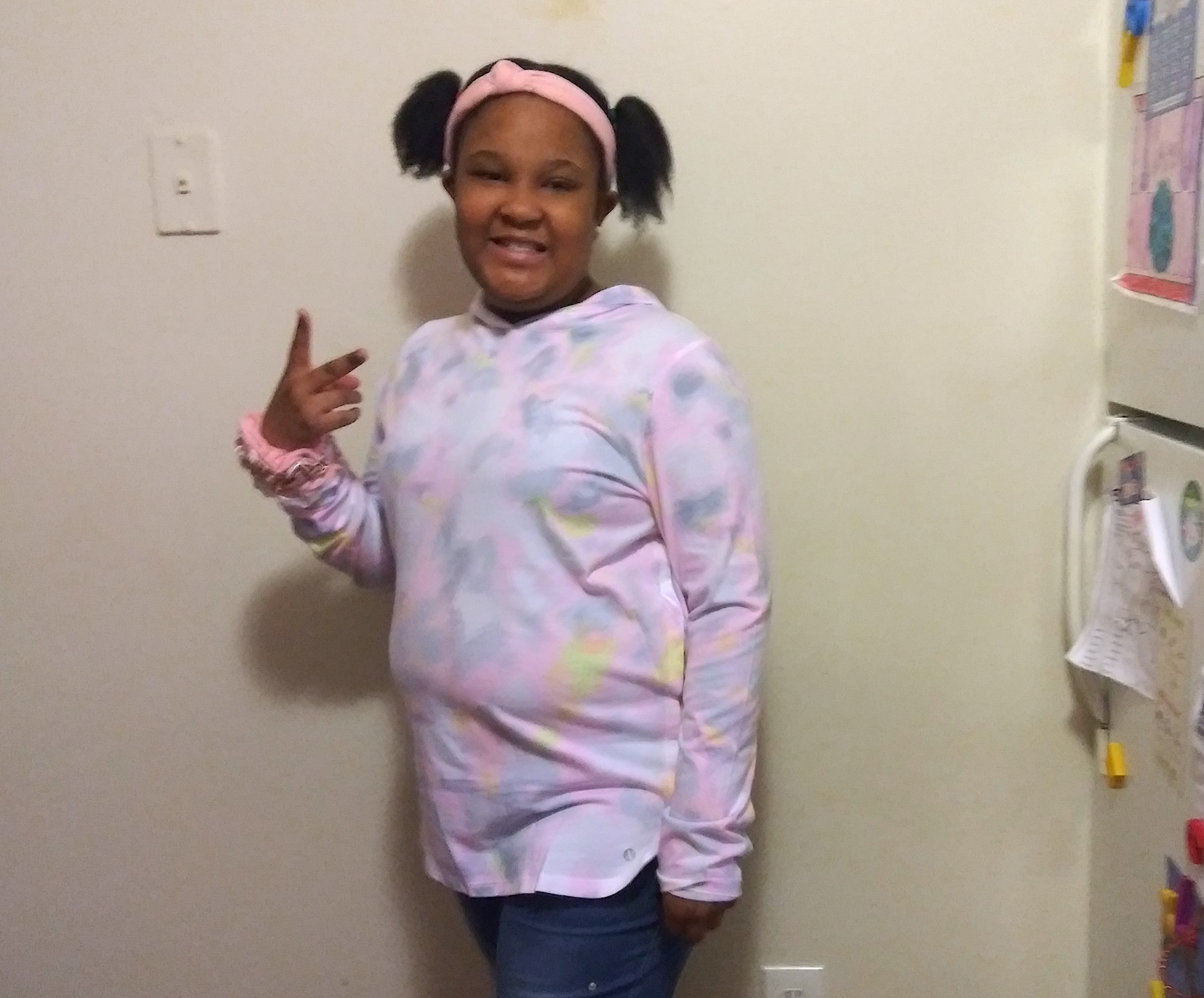 Brooklyn Fordham resides with her grandmother in the Brewster-Douglass Housing Projects and has been working with Matrix staff since our Youth Assistance Program (YAP) was hosted at the Peter Claver Building. As Brooklyn's grandmother, Ms. Fordham, describes, Brooklyn was excited to join the program as soon as she became of age.
"Ever since she was old enough to go, and even when she couldn't go, she would cry that she wasn't old enough and now she loves it… Even when it was really cold and snowy out, I would say 'well you don't have to go' and she would say 'no I want to go. She always wants to go."  – Ms. Fordham
The mission of the Generation Now Youth Development Program (GN) and Youth Assistance Program is to provide prevention and intervention to children 10 – 17 years old that will enhance their quality of life, build confidence, self-esteem, improve their academic performance, provide life experiences that will prevent involvement with the juvenile justice system, and help overcome obstacles and barriers to success.
Brooklyn has transitioned to our new current location at 680 Virginia Park and continues to participate with us virtually through video conferencing via Zoom. She engages positively at home, in school, and within her neighborhood utilizing all of the life skills, academic assistance, management, and support she has received from Matrix. Brooklyn is currently receiving support, resources, and the continuation of interaction with Matrix staff throughout the COVID-19 pandemic virtually, which is allowing her to maintain her progress, continue to grow and excel through this crisis in the most positive ways possible.
"I think she's done really well with how it is now, like everything online and Zoom and everything. She loves it oh my goodness. They play a lot of games and they teach them a bunch of things about life, and maybe current events and stuff like that. They do a lot of things she's very interested in."  – Ms. Fordham
Youth services include weekly groups such as academic support, substance abuse prevention, conflict resolution, cultural activities, computer classes, and recreational activities. Our participants engage in individual counseling, career counseling, college preparation, and in-school visits. Youth Services is partnering with HumanKind, a University of Michigan student volunteer tutoring program. 50 U of M students participate to help provide academic enrichment over the summer and throughout the school year.
"And she's doing excellent in school too. She's got all A's and B's." – Ms. Frodham
Brooklyn has also benefitted from our Virtual Tablet Program – As of March 2020, all youth enrolled in our virtual program received a tablet (Over 200 tablets provided to all enrollees) and new enrollees will receive a Samsung Tablet (free of charge while supplies last) to connect with our staff and other students 2 times a week with the Zoom App. This includes links to education and informational sites that students can access during their time at home.
"And the people are so nice they always call me every so often and ask, do I need anything or anything, and that's really wonderful too, knowing that if you do need something, you can call them… They always want to make sure we are OK and if we need anything, I really appreciate that." – Ms. Fordham