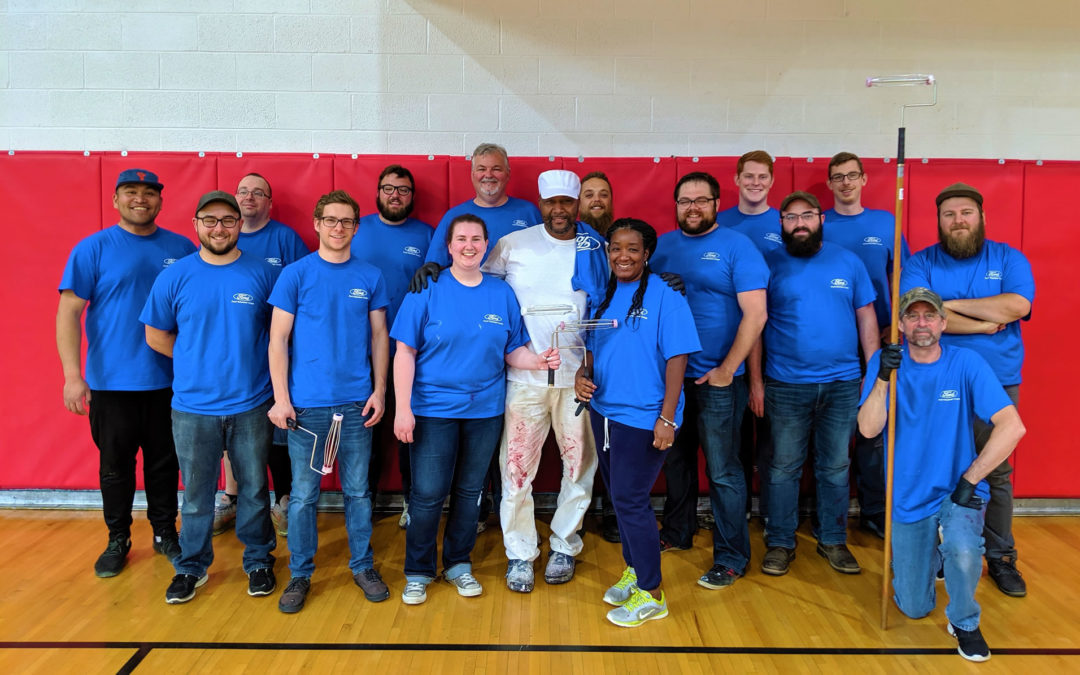 During the week after Father's Day,  June 17th through the 21st, Matrix was more than thankful to receive volunteer assistance from Ford employees every day of the week! We also were very grateful to have volunteers come from Meridian Health Plan and Daly...
read more
FOLLOW US FOR THE LATEST NEWS
More Info
For information about Matrix Human Services, please send an email indicating your area(s) of interest to inquiries@matrixhs.org or use our contact form.
Matrix Human Services Central Office is located at:
1400 Woodbridge, Detroit MI 48207
Our normal hours of operation are
Monday – Friday, 9:00am-5:00pm.
(313) 831-1000
(313) 831-4634 (fax)
For up to date information on any of our Matrix Head Start centers or for enrollment, please call (313) 962-5255
Please visit the program pages for individual program contact and location information.