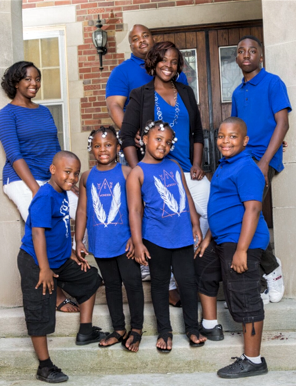 The Chandler Family Most everyone has felt the effects of the COVID-19 pandemic in some way, but Detroit resident and mother of six, Denise Chandler has been through more than most. Ms. Chandler's story with Matrix started years ago as a former employee, when...
read more
FOLLOW US FOR THE LATEST NEWS
More Info
For information about Matrix Human Services, please send an email indicating your area(s) of interest to inquiries@matrixhs.org or use our contact form.
Matrix Human Services Central Office is located at:
1400 Woodbridge, Detroit MI 48207
Our normal hours of operation are
Monday – Friday, 9:00am-5:00pm.
(313) 831-1000
(313) 831-4634 (fax)
For up to date information on any of our Matrix Head Start centers or for enrollment, please call (313) 962-5255
Please visit the program pages for individual program contact and location information.