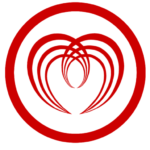 Matrix Human Services
DEPARTMENT:      Adult & Senior Division
REPORTS TO:      Project Manager
SUPERVISES:        Yes
FLSA:   Exempt | Full-Time
JOB SUMMARY/ACCOUNTABILITY:
The Sr. Career Coach will serve as the direct supervisor to all Skills for Life initiative Career Coaches while also maintaining a caseload of participants. Responding to federal funding received from the American Rescue Plan Act, the City of Detroit and Detroit Employment Solutions Corporation created a workforce development solution to help Detroiters acquire key skills and secure gainful employment through a program model called Skills for Life. The program is designed to provide subsidized employment, intensive career coaching geared towards barriers removal and soft skills enhancement, and career readiness training to Detroiters seeking employment. A general summary of the Sr. Career Coach's duties is providing supervision of all Career Coaches and other front-line staff, providing intensive career coaching to Skills for Life initiative participants, and supporting the Project Manager as needed for various operational assignments.
POSITION QUALIFICATIONS:
Bachelor's degree in Business Administration, Project Management, Human Services, Social Work, Psychology, Sociology, or related field.
At least 2 or more years of management experience.
At least 5 or more years of facilitating workforce development services
Microsoft Office Suite proficiency required.
Personal transportation is required for employment; 10% local travel is expected.
Periodic evenings and weekend work is expected.
GENERAL RESPONSIBILITIES:
Provide supervision to all Skills for Life initiative Career Coaches and other frontline staff as assigned.
Provide intensive career coaching to Skills for Life participants and other workforce development as assigned.
Assist with creating program policies and procedures for quality program execution.
Assist with hiring and onboarding certain Skills for Life initiative staff.
Maintain productive working relationships with program partners, Detroit Employment Solutions Corporation, and all other stakeholders in relation to the Skills for Life initiative.
Assist with establishing relationships with new partners and employers to increase additional employment and training opportunities for Skills for Life participants.
Assist with initiating trainings and other tools necessary for continuous staff professional development.
Assist with providing reports on outcomes and outputs both internally and externally on the progress of the Skills for Life initiative.
Represent Matrix Human Services on all meetings and work groups regarding Skills for Life and other workforce development initiatives as assigned.
Work collaboratively with network referral partners and other internal Matrix Human Services divisions where services can be made available to eligible prospective Skills for Life participants.
Other duties as assigned.
WORKING AND ENVIRONMENTAL CONDITIONS:
Works in a normal office environment with usual pressures of managing personnel and dealing with time constraints. Because of multiple sites within the department and the need to meet with others within the community, it is common to drive to several locations, sometimes in inclement weather. Handles large volumes of paper and forms.
CONTINUOUS QUALITY IMPROVEMENT AND ETHICAL CONDUCT:
All personnel of Matrix must adhere to the NASW Code of Ethics and incorporate Continuous Quality Improvement efforts into their everyday performance. All employee of Matrix must adhere to the federal regulations and requirements for Head Start operations including the Performance Standards, Licensing rules, and be of Good Moral Character as stated in the Code of Ethics.
Demonstrate and actively promote an understanding and commitment to the mission and values of Matrix Human Services.